By Moisés Agami
Long overlooked by affluent families migrating from the Northeast, Tampa Bay real estate has exploded. Several factors have played into Tampa Bay's new irresistible appeal, most notably, getting more bang for your buck! South Floridians in areas like Palm Beach and Miami are looking for the same luxury real estate for a fraction of the cost. Waterfront homes in South Florida typically range from $15 million to $20 million compared to $5 million to $10 million in Tampa Bay, which includes St. Petersburg, Clearwater, and Tampa.
For locals, Tampa Bay has long been considered one of the best-kept secrets in Florida real estate. While the area's prices have increased as its popularity rises, this economic infusion adds vibrance and culture to what is already one of the most beautiful places in the country. Tampa Bay's economy benefits largely from tourism, healthcare, technology, construction, and the maritime industry.
Florida isn't just for retirees anymore. In fact, the median age in Tampa is 36! Tampa has a growing reputation as one of the hippest cities in America with its bars, restaurants, local breweries, and music festivals. U.S. News & World Report ranks Tampa Bay as one of the best places to live, and Time Magazine says it's one of the top 25 cities where millennials are migrating. With top-notch colleges and universities, graduates tend to stick around for the sunshine and the hot job market. Tampa is ranked #7 for IT and tech industry job opportunities.
Breathtaking Natural Beauty
Tampa Bay is a world-class city with a unique lifestyle and an outstanding climate. White-sand beaches, expansive views, beautiful nature trails, and birdwatching opportunities add a distinct charm to the area. Home to many living species and ecosystems, botanical gardens, nature preserves, and parks, Tampa Bay is perfect for people who love the outdoors. Take a short drive from Tampa to experience Honeymoon Island State Park and its four miles of pristine beaches and 2.5 miles of hiking trails bursting with wildlife!
In Clearwater, you'll find sugar-white sand and cyan water beaches along the coast where you can snorkel or scuba dive with sea creatures while learning about marine life from an experienced guide.
If you prefer to stay above water, Clearwater Beach's famous Pier 60 Park is a great place to rent jet skis and go fishing. The nightly "Sunsets at Pier 60" festival features street performers, artisans, musicians, and, of course, the spectacular sunset!
Two Relatively Undiscovered Florida Real Estate Markets
For decades, Tampa Bay and Clearwater, Florida, were skipped over for better-known coastal areas like Sarasota or Miami. That is until the affluent took notice of the real estate explosion along the Gulf Coast. Today, Tampa Bay and Clearwater boast luxury condominium designs perfect for those who want to enjoy a vacation-like lifestyle without breaking their budget. Tampa Bay is a peaceful paradise boasting easy access to its coastline beaches and the larger metropolis of Tampa.
Every year 15 to 20 million people fly in and out of Tampa International Airport, and that number is growing fast. Leadership at the TPA is working on their "Master Plan" to expand and turn the airport into a metropolitan "aerotropolis" featuring new local infrastructure, self-driving cars, contactless baggage drop, and electric planes.
Florida's Gulf Coast Offers Outdoor Activities, Cultural Attractions, and Fine Dining
The Gulf Coast of Florida offers calm, warm waters perfect for water sports and boating. Boat shows and races are a big attraction. The Firestone Grand Prix in St. Petersburg is a heart-pounding exhibition of speed featuring the fastest powerboats in the world.
For golf enthusiasts, there are roughly 80 golf courses in the Tampa Bay area. Northwest of Tampa, in Palm Harbor, Florida, you'll find the Innisbrook Golf Resort, home to the PGA Tour's Valspar Championship, offering luxury accommodations and four picturesque golf courses.
The Gulf Coast of Florida delivers more than natural beauty. You can enjoy cultural attractions, including unique museums, impressive theaters, and a fine-dining scene that rivals restaurants in major cities across the U.S.
If you appreciate Latin American and Cuban art, food, and culture, Tampa Bay's historical ties date back to colonial times when settlers from Spain founded the area. The Ybor City Historic District in Tampa, once known as the "Cigar Capital of the World," is a national historic landmark featuring a blend of Latin American cultures. Immerse yourself in the history while enjoying unique shops, eateries, local artists, and a robust nightlife with plenty of clubs, concerts, and dancing.
Modern, Luxury Condominium Design
Tampa Bay and Clearwater Beach are the places to be for luxury condominium living with stunning views and deluxe amenities. These state-of-the-art condos attract affluent families and up-and-coming young professionals who enjoy being centrally located near the waterfront, close to local restaurants, parks, and theaters. New wellness designs integrate indoor and outdoor fitness options, spas, and a tranquil atmosphere.
In addition to luxury real estate condominium designs, outdoor beauty, and mild winters, Tampa Bay residents enjoy strong economic growth and job opportunities. The Port of Tampa is one of Florida's largest, supports more than 80,000 jobs, and contributes more than $15 billion in annual economic impact. The city thrives on a diverse economic base, including construction, technology, finance, and tourism. Tampa Bay has seen a 28% increase in new business applications.
The resulting bustling economy makes this region ideal for luxury condominium buyers who prioritize a comfortable lifestyle and an ideal work-life balance.
Affluent Northeasterners Bring Their Wealth to Florida
Let's not forget the weather. While some people thrive in the snow, Northeastern winters bring with them a longing for warmth and sunshine. Even with decades of positive migration to the Sunbelt and the ongoing Florida real estate explosion, a dollar still stretches further in Florida than in many northern states. As a result, affluent families seeking a better climate continue to move to Florida at four times the rate of any other state, bringing their wealth with them.Florida is now the top-ranked state for wealth migration, which brought in over $41 billion from new residents in 2020.
Luxury condominiums are being built in highly desirable areas to meet current demands.
Florida's Taxes Are Lower Than Many Other States
No doubt about it, decreasing their tax burden tops the list of reasons the wealthy have made Florida their new home. With no state income tax and no estate, inheritance, or capital gains tax, combined with a low sales tax of 6% to 7%, wealthy or not, lower taxes is a compelling reason to move to Florida.
If you own a home or condominium in the state of Florida, a Homestead Exemption of $25,000 is applied to the first $50,000 of your property's assessed value. An additional exemption of up to $25,000 will be applied if your property's assessed value is between at least $50,000 and $75,000.­­
And if you choose to move your business to Florida, the corporate income tax is lower than most states, at 5.5%. Exemptions often bring that rate down even further.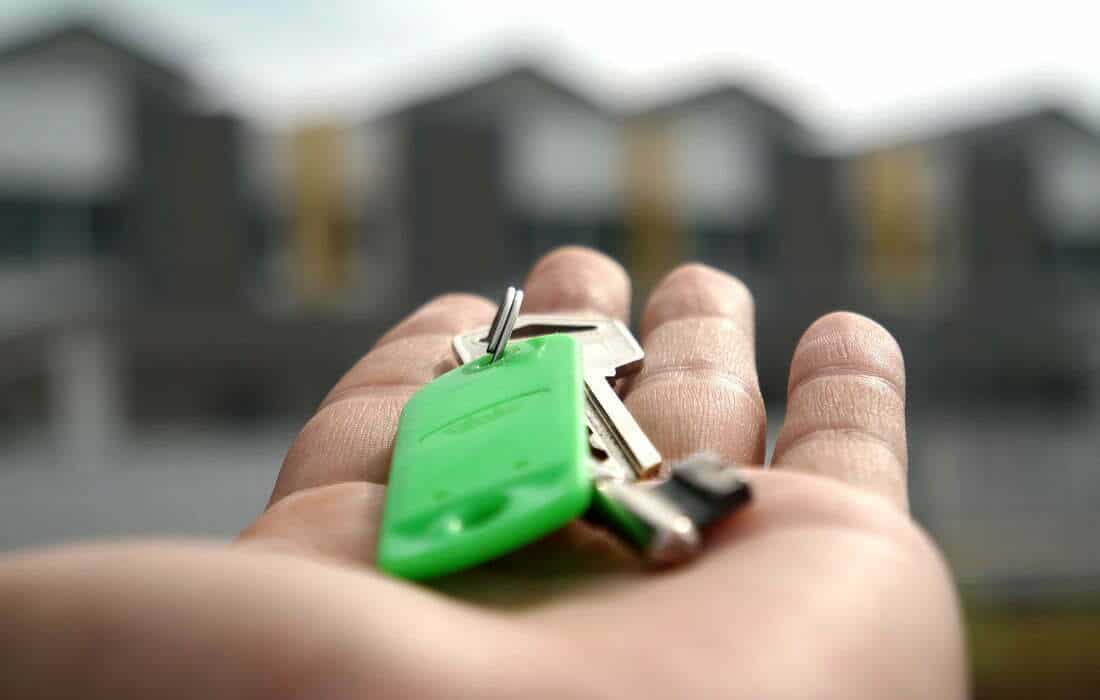 Buying a Luxury Condominium in Florida Means Owning a Piece of Paradise
It's easy to see why people from all over the country are flocking to Tampa Bay and why luxury condominiums are such a huge attraction! Being surrounded by the serenity of Tampa Bay's magnificent beaches that are just a stone's throw away from its glowing metropolis while enjoying resort-style amenities and spacious living is positively irresistible!
And Tampa Bay shows no signs of stopping, with new shops, restaurants, attractions, and businesses popping up around every corner. Tampa Bay luxury living is living life to the fullest.
 About Moisés Agami, CEO, Valor Capital
Entrepreneur Moisés Agami took his first company public at the age of 25. His global businesses are built on cutting-edge technology, like Valor Capital that was formed in 2010, when Agami incorporated his technological and quality-assurance acumen to team up with a group of entrepreneurs who have a four-decade history of real estate developments with tens of millions of square feet in office, hospitality, medical, commercial and luxury residential product offerings. Valor Capital has truly revolutionized the industry with its "safety and wellness-based" engineering, focusing on building design features that maximize personal well-being. Agami enjoys finding real estate "gems" that are not currently on the monetizing radar of the average real estate mogul. He has facilitated several high-profile luxury projects along the Gulf Coast of Florida with future sights set on North Carolina, and Texas, where he can lead the way for other developers and entrepreneurs. https://valorc.com/

Sources
"Real Estate: Why Tampa Suddenly Has the Hottest Housing Market in the U.S." Yahoo! Finance, Yahoo!, https://finance.yahoo.com/news/real-estate-tampa-hottest-housing-market-us-190202227.html.
White, Kaylee McGhee. "Florida Isn't Just for Retirees Anymore." Washington Examiner, 21 May 2021, https://www.washingtonexaminer.com/opinion/florida-isnt-just-for-retirees-anymore.
Algar, Selim. "Startling Exodus to Florida Accelerating despite N.Y. Reopening after Covid Restrictions." New York Post, 24 May 2022, https://nypost.com/2022/05/24/flight-to-florida-is-still-accelerating-despite-ny-covid-19-reopening-push/.
"28 Best Nature near Tampa." Wanderlog, https://wanderlog.com/list/geoCategory/148619/-best-nature-near-tampa.
"Sunbelt Leads Population Shift and Housing Growth." Realty News Report, 11 February 2022, https://realtynewsreport.com/sunbelt-leads-population-shift-and-housing-growth/.
Niedt, Bob. "10 Things You Must Know about Retiring to Florida." Kiplinger, 29 June 2021, https://www.kiplinger.com/slideshow/retirement/t037-s001-10-things-you-must-know-about-retiring-to-florida/index.html.
"The Skyview – Clearwater Luxury Condos." Valor Capital, https://valorc.com/the-skyview-clearwater-luxury-condos/.
Berdychowski, Bernadette. "More People Are Moving to Tampa Bay From South Florida. Why?" Tampa Bay Times, 9 April 2021, https://www.tampabay.com/news/business/2021/12/09/more-people-are-moving-to-tampa-bay-from-south-florida-why/#:~:text=More%20people%20are%20moving%20to%20Tampa%20Bay%20from,to%20surpass%20Palm%20Beach%20County%20in%20population%20growth.
"Development & Economic Opportunity." Tampa.gov, 14 July 2022, https://www.tampa.gov/DEO#:~:text=The%20City%20of%20Tampa%20is%20the%20economic%20hub%20of%20west,in%20both%20development%20and%20population.
Wong, Lauren. "Why Millennials Are Moving to Tampa." 83 Degrees, 4 May 2021, https://www.83degreesmedia.com/features/why-millennials-are-moving-to-Tampa-in-2021-050421.aspx.
"Find Out Why Tampa Bay Is Ranked a Best Place to Work, Live, and Play." The Business Journals, 15 June 2021, https://www.bizjournals.com/bizjournals/partner-insights/2021/06/15/tampa-bay-ranked-a-best-place-to-work-play.html.
"Talent." Tampa Bay Economic Development Council, https://tampabayedc.com/why-tampa-bay/talent-tampa/.
"Honeymoon Island State Park." St. Pete, Clearwater, https://www.visitstpeteclearwater.com/profile/honeymoon-island-state-park/138397.
"Sunsets at Pier 60." St. Pete, Clearwater, https://www.visitstpeteclearwater.com/profile/sunsets-pier-60/138382.
Rosario, Sarah. "Up to Speed: TPA Makes Plans for Airport of the Future." WTSP Tampa Bay, 3 May 2022, https://www.wtsp.com/article/traffic/up-to-speed/tampa-airport-upgrades/67-fc8446ce-316c-449b-a4fb-7a5cfafa588e.
Harlan, Andrew. "A Wild Powerboat Grand Prix Roars Into Tampa Bay This September." That's So Tampa, 18 August 2022, https://thatssotampa.com/powerboat-grand-prix-tampa-bay/.
"Florida Brought in More Than $41 Billion From New residents in 2020." The West Volusia Beacon, 23 September 2022, https://beacononlinenews.com/2022/07/23/florida-brought-in-more-than-41-billion-from-new-residents-in-2020/.
"The Homestead Exemption." Pbcgov.org, https://www.pbcgov.org/papa/homestead-exemption.htm#:~:text=THE%20HOMESTEAD%20EXEMPTION,taxes%2C%20including%20school%20district%20taxes.
Depersio, Greg. "Taxes in Florida for Small Businesses: The Basics." Investopedia, 31 Jan. 2021, https://www.investopedia.com/articles/personal-finance/101315/taxes-florida-small-businesses-basics.asp#:~:text=For%20corporations%2C%20state%20taxes%20in,corporation's%20effective%20tax%20rate%20significantly.
"Tampa, Florida Golf Courses." GolfLink, https://www.golflink.com/golf-courses/fl/tampa/#:~:text=Tampa%2C%20Florida%20Golf%20Courses&text=There%20are%2019%20golf%20courses,municipal%20and%2023%20private%20courses.
"Play Where the Pros Play." Innisbrook, https://www.innisbrookgolfresort.com/.
"Real Estate News." Smith & Associates Real Estate, https://www.smithandassociates.com/blog/tampa-bay-condos-bring-healthy-living-home.html.
"Tampa Bay Reported a 28% Increase in New Business Applications." The Tampa Bay 10, 23 February 2022, https://thetampabay100.com/business/2022/02/23/tampa-bay-reported-a-28-increase-in-new-business-applications/19134.
"Port of Tampa Packs Huge Economic Impact According to New Study." Tampa Bay Economic Development Council, 18 June 2013, https://tampabayedc.com/news/port-of-tampa-packs-huge-economic-impact-according-to-new-study/#:~:text=In%20the%20study%2C%20over%2080%2C000,average%20for%20Hillsborough%20County%20jobs.