Business revenues form a very central part of building a successful enterprise. To create a successful enterprise, you need to track every dollar that flows in and out of your business in a year. That helps avoid bad financial habits that can spell failure for your business.
And the good thing is, there are many financial tools, like a business loan calculator to help you nail your loan costs and accounting software to streamline your bookkeeping process.
For small businesses looking to secure necessary funds, it's crucial to collaborate with the best sba lenders. These lenders not only offer competitive interest rates but also provide tailored solutions to meet your unique financial needs. By forging a partnership with the best small business lenders, you can ensure a steady inflow of funds to support your growth initiatives and maintain a healthy cash flow.
9 Tips to Establish Healthy Business Finances
1: Monitor your books
Even if you have a bookkeeper, spend time reviewing daily or monthly cash flow statements.
Doing so helps you become more aware of your business finances and spot any instances of embezzlement or mismanagement from the accounting department.
So make sure that you set time aside to delve into bank reconciliations, review outstanding invoices, and more.
2: Have a good billing strategy
Cash crunches arise when you've got too much cash tied up in unpaid invoices. To avoid that, you need to be vigilant with your billing strategy and strike a balance between accounts payable and accounts receivable.
Implementing such good cash flow management practices will ensure that your business operates at a healthy level daily.
3: Pay yourself
Since you are the boss, it can be tempting to dip figures into your finances any time you feel like it. That's a bad practice that may interfere with your business's cash flow and mix your personal and business finances.
On the flip side, you may end up paying everyone else and neglect or underpay yourself. To avoid that catch, understand your role in the company and compensate yourself accordingly to keep your business and personal finances separate and in good shape.
4: Take advantage of business loans
Many people worry that loans will result in business failure. However, it may be challenging to grow your team, pay suppliers, cover payroll, or purchase expensive business equipment out of pocket.
Used responsibly, small business loans come in handy to help expedite your growth strategy. They can allow you to inject cash flow into the business and spread the cost relatively long.
Just make sure you only borrow what you can afford. To avoid overborrowing, always use a loan calculator to estimate the cost of credit before going into debt.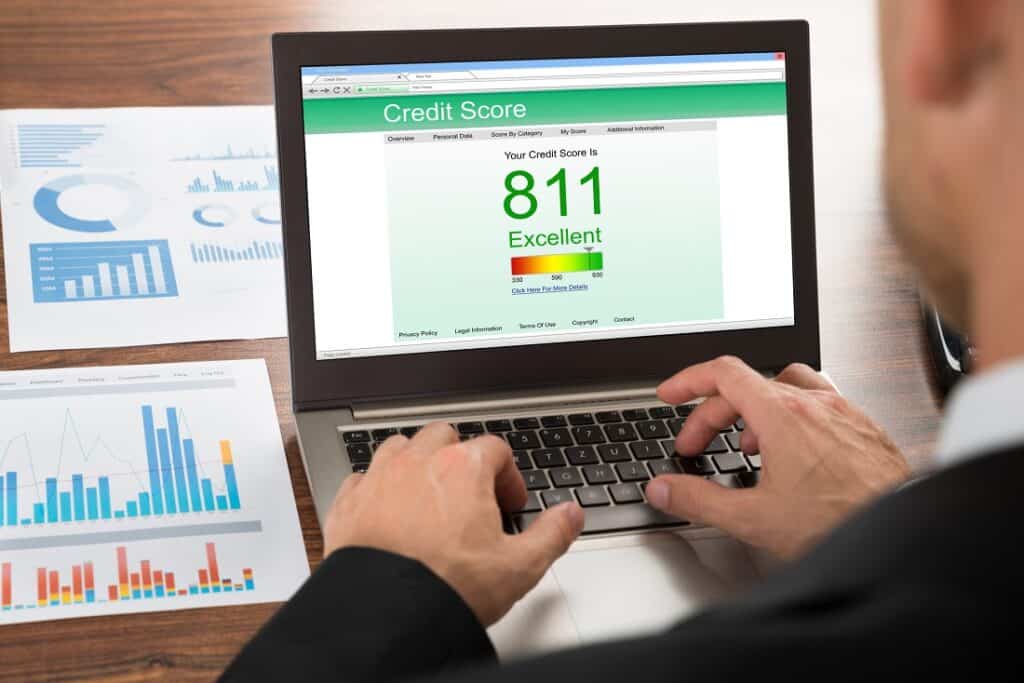 5: Maintain good business credit
Poor business credit increases the cost of loans because you'll get approved at unfavorable terms. That increases not only your interest costs but also monthly repayments, which may interfere with your cash flow.
So make sure you clear outstanding debt and pay off business credit cards as soon as you can to slash interest costs and improve your business credit score. Only borrow what you can comfortably pay easily and quickly when you seek credit.
6: Pay taxes monthly
Treating your tax payments like any other monthly operating expense makes it easier to pay. Instead of waiting for a huge quarterly tax payment, you can spread your tax bill into smaller monthly payments that won't interfere with your cash flow.
7: Measure expenditure and ROI
Investing in rewarding business projects is at the core of establishing healthy business finances. The best way to set aside suitable investments from bad ones is to measure the ROI of each business expenditure.
That way, you'll be able to know which business projects are paying off. The goal is to cut back or ditch bad spending bets and put that money toward projects and initiatives worth pursuing.
8: Practice good financial habits
Updating and reviewing your financial information can help protect the financial health of your business.
It also helps avoid weak internal controls that can get you into problems resulting from employee theft.
You should also establish best technological practices that can help curb fraud/risk in your small business.
9: Invest in growth
Don't let cash sit idle in the bank. Instead, look into growth opportunities and re-invest excess cash flow to keep your business healthy and thriving.
Focus on improving service levels to win loyal customers, training your employees to build a strong team, and pursuing other innovative ideas that will create more value for your business.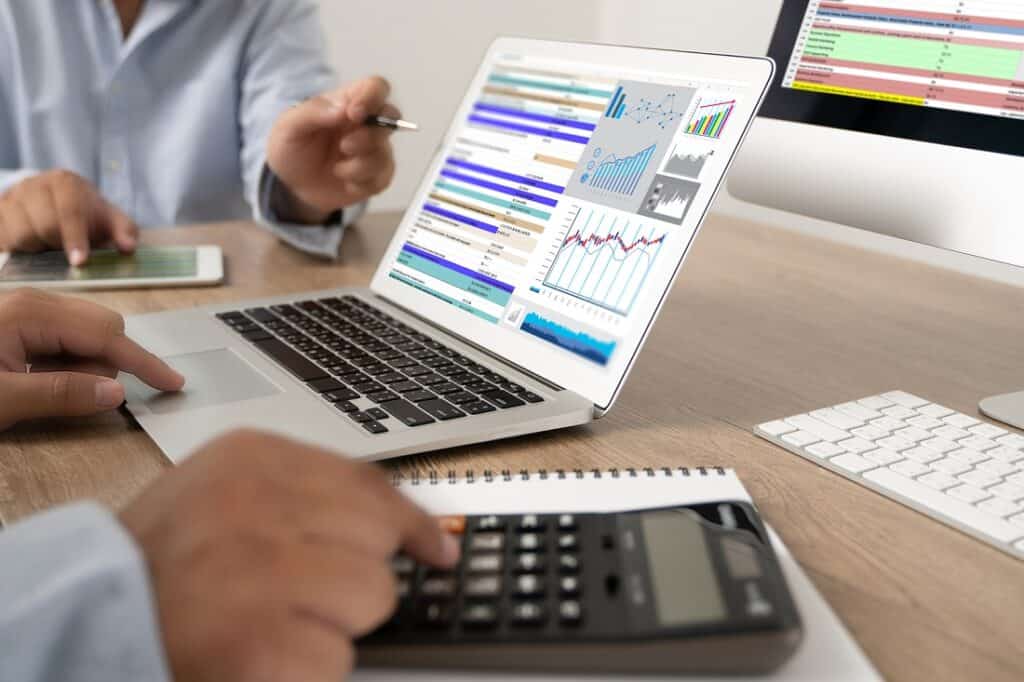 Best tools to manage and organize your business finances
Business loan calculator
A business loan calculator is one of the best tools to organize and manage your business finances, mostly when looking for business credit from online lenders.
It helps you calculate the cost of small business loans, including repayment terms, monthly installments, and total interest, to ensure that you only borrow what you can comfortably pay.
You can also use it to determine the best financing options by making loan comparisons from different lenders.
Accounting software
Accounting software helps you computerize the whole bookkeeping process to easily track cash flow and keep your finances organized for easy management.
Modern accounting software syncs with sales and suppliers' data to help automate much of the bookkeeping process. They also come with budget tracking and tax-filing features that help plan and budget business revenue and stay on top of business taxes.
Finance rules you need to know
Never mix your personal finances with your business revenues.
Pay yourself, don't just take money out of business.
Maintain good business credit to reduce the cost of loans.
Get involved in reviewing and updating your financial information.
Never borrow more than you can afford to pay.
Always use a business loan calculator to determine your loan costs.
Visit the link in the intro to see how a small business loan calculator can help you achieve healthy borrowing.