With the cost of living on the rise and student loan debt at an all-time high, millennials are always looking for ways to save money. When it comes to life insurance for millennials, many young adults think they don't need it – or that it's too expensive.
The truth is, life insurance is one of the most important investments you can make, and it doesn't have to be expensive.
This guide will give you an overview of what life insurance coverage is, how it works, and why it's so important for millennials. We'll also dispel some common myths to know about life insurance and show you how easy it is to get covered. Let's get started.
What Is Life Insurance?
Life insurance is a contract between an individual and an insurance company. The individual pays premiums to the insurer in exchange for a death benefit that will be paid to the individual's beneficiaries in the event of their death. Life insurance can be used to help cover expenses such as funeral costs, illness, outstanding debts, and living expenses.
Burial, funeral, and final expense insurance are burial policies available for seniors. Paying for funeral expenses is the primary reason why most seniors purchase these policies. Burial policies for seniors refer to small whole-life insurance policies that cover the cost of burial and funeral expenses. It is recommended to do your research and shop around before taking out a policy, as depending on age and health, seniors can save money on burial insurance with certain providers.
How Does Life Insurance Work?
When you purchase a life insurance policy, you'll need to choose a coverage amount. This is the amount that will be paid to your beneficiaries in the event of your death or illness.
You'll also need to choose a policy term. This is the length of time that your coverage will last. Common policy terms include 10, 20, or 30 years.
Once you've chosen a coverage amount and policy term, you'll need to pay your premiums. Premiums are usually paid monthly, but can also be paid annually or semi-annually. Your premium payments will remain the same throughout the length of your policy term.
Importance of Life Insurance
There are a number of reasons why life insurance is so important for millennials.
1. Financial Security For Consigners
With the high cost of living and student loan debt, many millennials are shouldering a lot of responsibility. If something were to happen to you, your death could leave your family struggling to make ends meet. Life insurers can help provide financial security for your loved ones in the event of your death.
2. Protection For Your Business
If you're a millennial entrepreneur, you likely have a lot of time and money invested in your business. If something were to happen to you, your death could jeopardize the future of your business.
An affordable life insurance policy can help ensure that your business is able to continue operating in the event of your death.
3. Peace Of Mind
No one knows when their time will come. By purchasing life insurance, you can have peace of mind knowing that your loved ones will be taken care of financially if something happens to you.
Also, keep in mind that life insurance can be used for more than just death benefits. Many policies also include living benefits that can be used to cover expenses if you become disabled or critically ill.
4. It's Not As Expensive As You Think
Many millennials think that life insurance is too expensive. The truth is, life insurance is very affordable – especially when you're young and healthy. In fact, the cost of life insurance for millennials has decreased significantly in recent years.
5. Buying Life Insurance Is Easy
Contrary to popular belief, life insurance is easy to get covered. In most cases, you can be approved for coverage in just a few minutes. And, thanks to the advent of online life insurance policies, you can now purchase a policy entirely online without having to meet with an agent or go through a medical exam.
How Has Insurance Industry Changed Recently?
The insurance industry is one of the oldest industries in the world. For centuries, insurance companies have been providing protection against risks. In recent years, however, the industry has undergone significant changes.
The most notable change has been the introduction of new technologies, which have made it possible for insurance companies to offer more innovative and personalized products and services.
Also, AI and data-driven analysis have begun to play an important role in the insurance industry. By using these technologies, insurers can better assess risks and offer more accurate premiums.
The online life insurance sector has also been growing rapidly in recent years. Thanks to the advancement of technology, it is now possible to purchase life insurance policies online without the need for a face-to-face meeting with an agent.
Best Life Insurance for Millennials
With several choices to consider, picking the right life insurance company can be difficult- especially if you're a millennial. You want a company that will be around for the long haul, has affordable rates, and offers a variety of coverage options. To help you out, we've compiled a list of the best life insurance companies:
1. Quotacy
With Quotacy, millennials can get a lot of life insurance quotes quickly and easily. This online insurance broker offers exclusive life insurance quotes, which means that they are able to find great deals that other brokers might miss. Also, the 5-minutes quote time and human agent support are additional key benefits.
2. Haven Life
Haven Life offers several advantages for millennials: term life options that don't require a medical exam, speedy underwriting, affordability, and value-added perks.
With $3 million in term life coverage and full medical underwriting, Haven Life's all-digital application process takes about 10 minutes. And with Haven Life Plus, you can get free or discounted access to Aaaptiv, Timeshifter, and LifeSite. Also, the pricing is transparent, you can see premiums paid by actual anonymous customers.
3. Primerica
Offering a variety of life insurance options and investment products, Primerica is a great choice for millennials. With Primerica, you can choose from term life, universal life, and whole life insurance policies.
Some of the key benefits of Primerica include no medical exam term life insurance, cash value accumulation, and the ability to borrow against your policy. Here is the process for your Primerica login to get started.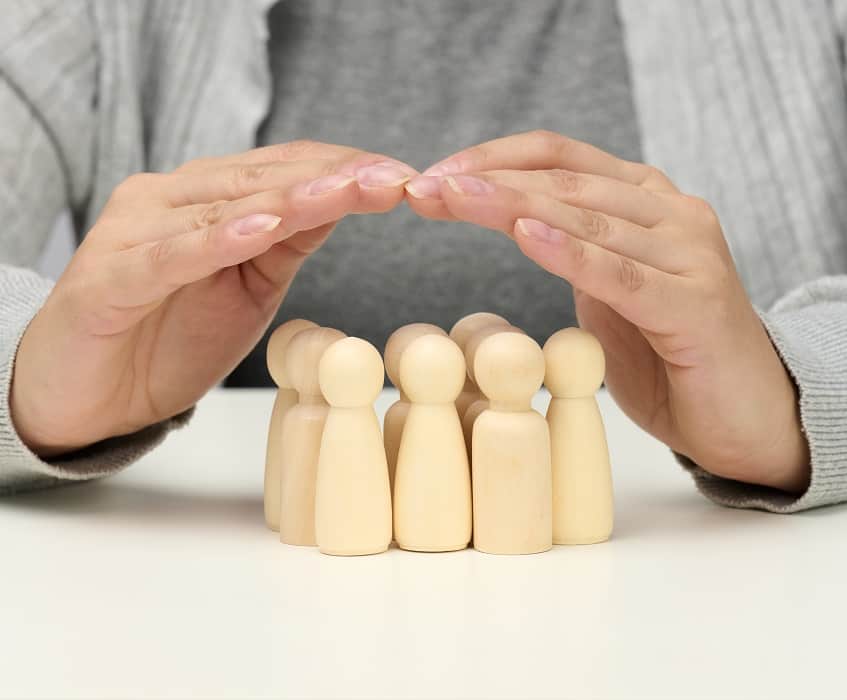 Conclusion
With all of this in mind, it's important to do your research and understand what you're looking for before making any decisions. Ultimately, the best option is the one that can provide you with the coverage you need at a price you can afford.
There are companies out there that cater to millennials. So, whether you're looking for a term life policy or a whole life policy, you should be able to find an option that meets your needs.
We hope this guide has helped you better understand life insurance and how it can benefit you. If you have any questions, or if you'd like more information, please don't hesitate to leave a comment below.