Australia is vast as it is varied, from bleak deserts to lush rainforest our country has It all. Despite this diversity, most Aussies live around the coastline, cramped up in our major cities. Yes, our cities are fabulous, yes, they are truly international and yes, they can offer all the modern conveniences that a modern-day human can want and need, but to me, they are just so… boring.
Boring and expensive! Make a quick mortgage comparison, and you will see that Sydney is a ridiculous prospect for a first home buyer. Even regional cities like Newcastle are becoming prohibitively expensive for home buyers and investors alike. Luckily, NSW is peppered with towns and villages that are not just cheaper to buy into but have colorful and quirky histories.
From historic towns with rich folklore to artistic communes that have imprinted their energy into the landscape, NSW can be a very quirky place. Now is the perfect time to own a unique piece of Australia; interest rates are at historically low levels; all you need is a local lender and a great deal home loan. Follow me as we dive into weird and wonderful NSW and discover the possibilities that await you in there.
White Cliffs
In the far-flung corner of NSW, deep in the harsh and alien outback, people live and work amongst the desolate desert land. The White Cliffs area of north-western NSW is home to stunning desert landscapes and colorful locals who work in diverse and fascinating fields. Famous for Opal mining, the White Cliffs area has seen many a person's fortunes change dramatically, for better or for worse.
Home to Australia's first solar power plant, summers in the area are extreme, with UV radiation off the charts and temperatures exceeding 40 degrees. Most of the White Cliffs 103 residents live underground in homes dug into hillsides with mining equipment, to avoid the harsh summers.
While its isolation and hostile climate make the White Cliff area a scary prospect for some, if you relish a challenge, your new home could await you for very little money. With improvements in solar technology and an abundance of sunlight, a treasure hunter or wildlife lover could live a cheap and fulfilling life in the White Cliffs area.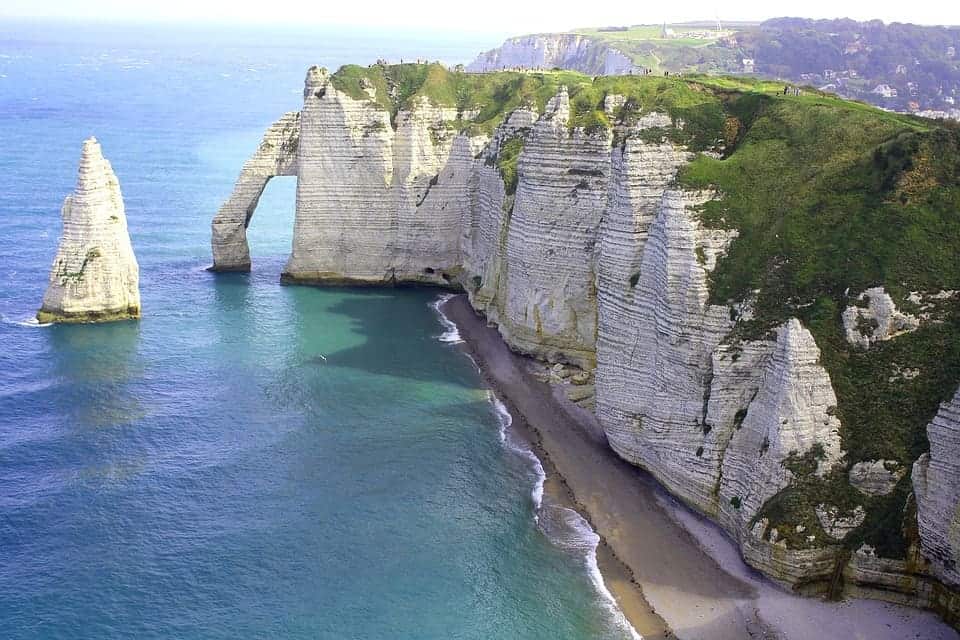 Blue Mountains
Far enough upwind of Sydney's heaving streets, a spectacular mountain range looms, enticing Sydneysiders away from the pollution and noise. With a long and eerie history that is still being written, the Blue Mountains are just plain weird. From panther sightings to vengeful spirits, the Blue Mountains have long weighed heavily on the Australian imagination.
While Europeans started to take interest in the area around 1800, the Gundungarra people had inhabited the land for millennia. The Blue Mountains is full of their sacred and spiritual sites, some lost to time, with no survivors to pass on their message. Some poignant reminders of these people remain for tourists to ponder, while deep in the Eucalypt forests, secrets are still guarded by the spirits of the mountains.
The Blue Mountains are home to many awe-inspiring attractions, and residents enjoy a creative and free lifestyle. Wealthy Sydneysiders have long made the Blue Mountains a second home to retreat too, and as such, the nearby town of Katoomba is well equipped with modern conveniences making it a perfect base in which to explore the weird, beautiful and mysterious area of NSW.
Nimbin
The Northern NSW village of Nimbin has created quite a reputation for itself, with a strong culture of Hemp cultivation, promoting its benefits as a fiber as well as more infamous uses. While its reputation as the counterculture capital of Australia is well-founded, Nimbin is unique and interesting in many more ways than its status as cannabis capital.
Nimbin is at the forefront of many movements, including permaculture and sustainability. Significant to the local Bundjalung people, Nimbin takes its name from the spirit protectors of the land, the Nimbinjee. Leading up into the 60s, Nimbin suffered a rapid decline as a result of a recession but was saved in 1973 by the now-famous Aquarius festival, a cultural festival organized by university students that inspired many to stay and create communities in the area after the festival had finished.
Nimbin offers a haven for those seeking a more sustainable and laid-back lifestyle, to live closer to nature. Some seek to tarnish Nimbin's image, branding it a drug den and a hippie commune, but the people in Nimbin searching for a more sustainable future might just be on to something.
Packsaddle
No one is quite sure how the tiny rural settlement of Packsaddle got its name, but the prevailing theory is that famous explorers Robert Burke and William Willis lost a packsaddle while crossing a nearby creek. Home to just 93 souls, the far west locality is weird as it is wonderful, with the main settlement nestled in the remains of a ghost town.
Australia is littered with boom towns that grew fat and prosperous as precious resources were found nearby. As the resources (usually gold and other precious metals) were extracted, the work dried up, and the tows became ghost towns. Packsaddle shares this story but remains inhabited by farmers and families.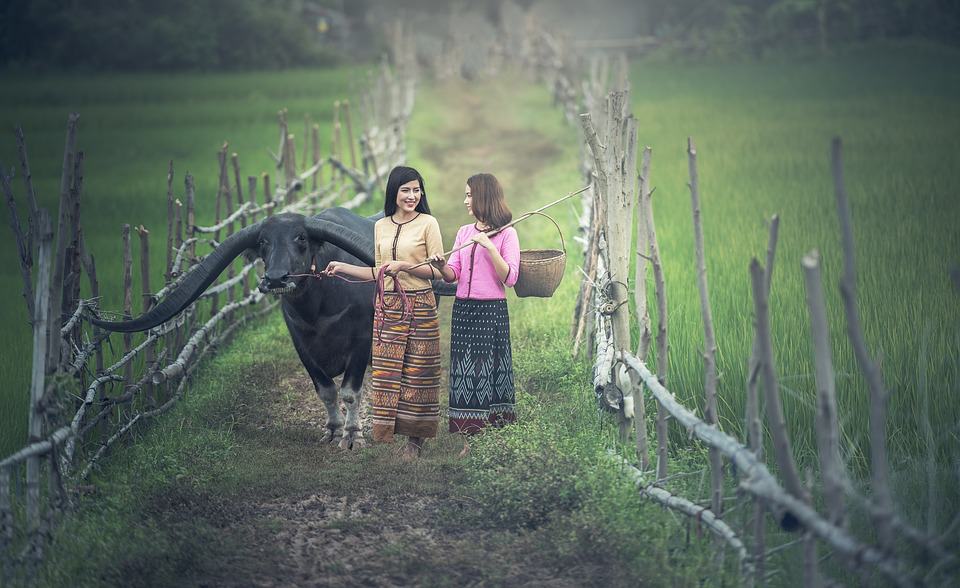 Pilliga
In the New England region of NSW stretches ancient and mysterious native forest. Sometimes referred to as the Pilliga Scrub, the Pilliga Forest stretches for over 5000km and is the largest continuous semi-arid woodland in the state. This huge expanse of woodland is home to a multitude of birds and native animals and is popular amongst bushwalkers and 4WD enthusiasts alike.
The small town of Pilliga is charming, with a police station, a primary school, and many welcoming places to stay. Pilliga's water is supplied by artesian bores that draw from an aquifer under the town.  These bores feed into natural baths that remain at a pleasant 37 degrees, perfect for unwinding after a hard day exploring.
Australia is a vast and beautiful land, alienating in its extreme isolation and bizarre diversity. The state of New South Wales is home to many fascinating towns and villages full of mystery and history, just waiting to be discovered. Don't sit around deciding which movie you want to snooze through, get out, and explore this amazing sunburnt country today.