The story of wine can be traced back to the country of Georgia over 8,000 years ago. Since its discovery, the art of Wine Production has evolved and been adopted by almost every civilization. While France, Italy, Spain, and the US are the four major countries producing wine more than half of the world's wine, unexpected, new countries are popping up with fine wines every year.
Here are the top Wine Production countries and what makes them popular.
Italy
Italy is the largest exporter of wine, producing between 44.2 and 48.5 mhl annually. It is not just the quantity but also the quality of their wine. Many wine lovers and tasters value wine from Italy, which costs relatively high than most regions' wines.
What makes Italian wine exceptional?
Italy also called the land of wine, has a long history of over 4,000 years of wine production. Their experience and the country's ideal climate, perfect for viticulture, make Italy the first region wine lovers want to go to.
The quality of their wine is also exceptional, with two-thirds of their wine being either IGP (30%) status or DOP (39%) status, with these bottles promising quality and authenticity.
Italy's grape variety- over 400 types of grapes- also makes it popular since they produce a wide range of eclectic wines.
What are Italian popular wine styles?
Italy produces quality white and red wine from its top three grapes produced in Trebbiano, Sangiovese, Merlot, Nero d'Avola, Nebbiolo, and Montepulciano. You can know some of the best Italian wine styles by examining the annual ranking list or results from the Decanter World Wines Award.
Some of the popular wine styles in Italy include "Spèra," considered the best Italian white wine with lovely flavors of lemons, and Villa Pinciana "Terraria," regarded by some as the best Italian red wine.
Also Read – Use Red Wine For Skin – 5 Ways To Use It In Your Skin Care Routine.
France
France was once the top country in wine production and revered for its quality wine products. For centuries they have included wine in their menus and as a food pair. However, since 2007, it has scaled down its wine production, relinquishing its top position to Italy. Nevertheless, France still produces a variety of top-notch wines, contributing to the country's export revenue.
What makes French wine unique?
The major difference between French wine and other wine-producing countries is their emphasis on the soil and terroir. The country has a cool-to-temperate climate that improves grape ripening to help French winemakers bring out the nuances of their product.
Different parts of the country have the right elevation and ideal soil composition, which help the grapes to produce fine juices. The sense of place contributes to the country's grapes' distinct personality and its wine. Grapes in France ripen slower and irregularly, contributing to a more versatile and light body wine. Winemakers in France also focus on the wine terroir when labeling to give them an aesthetic feel.
What are French popular wine styles?
Some of the popular regions in France with ideal grape-growing climates and soil types include:
Bordeaux -with its key and white wine styles from Semillion, such as the sweet white Sauternes. It is regarded as the most expensive wine region.
Burgundy region, excelling in wine styles made from Pinot Noir and Chardonnay grapes. Some of its popular wines include Chablis, Côte Chalonnaise, Côte de Beaune, and Côte de Nuits.
Loire Valley with refreshing white wine styles like Chenin Blanc and Sauvignon Blanc. This region also produces different red wines such as Cabernet Franc and Gamay.
The Champagne region in France is also famous for its exceptionally sparkling wine styles, including Blanc de Noirs, Blanc de Blancs, and rose Champagne.
Also Read – What You Should Learn About Wines From An Expert
United States
Almost 90% of the United States' wine comes from California, making it the fourth-largest wine producer. American history cannot be written without a mention of wine production. For centuries Americans have produced wine from the classic European grapes, including Vitis vinifera, Cabernet Sauvignon, Zinfandel, Sauvignon Blan, and Chardonnay.
What makes United States wine exceptional?
Northern California, home to Vitis Vinifera wine grapes, has a Mediterranean climate (warm, sunny summers, mild, and wet winters) ideal for growing quality wine-producing grapes. This climate and temperatures enable the grapes to retain their acidity, keeping the wines fresh and balanced. Additionally, California features different elevations and exposures, making it possible to benefit from the abundant sunshine. This ideal environment protects the vineyards from heavy rain, wind, and frost threats.
What are the United States' popular wine styles?
The United States Wine Production focus on popular wines such as Cabernet Sauvignon, mostly planted and brewed in Napa Valley, California, and Zinfandel, the red wine with high alcohol content. It is believed to come from Croatia. Other the United States popular wines include Chardonnay and Pinot Noir, characterized by unique tastes and different intoxication levels.
Spain
Did you know that Spain is home to the world's largest vineyard acreage? However, it still lags behind Italy and France's giant neighbors in total wine produced. Rioja is probably the first-place wine lovers think about in the Northern region of Spain when considering Spain's wine production.
The wine bottles from this region are easy to understand and involve three tiers- Crianza, Gran Reserva, and Reserva. Winemakers in Rioja primarily plant Garnacha and Tempranillo grapes for their wine production.
What makes Spanish wine widely sought after?
The grape quality often determines wine quality, and Spain's climate and soil quality guarantee excellent grapes. The Spanish Wine Production industry thrives on diversity, producing various quality wines to cater to various needs.
The soil texture (slate and alluvia soil) in the Spanish grape-growing areas is another differentiating factor that makes wines from this region exceptional. Other factors include topology and elevation, helping grapes to mature gracefully without the frost fear.
Spanish popular wine styles
Spain produces various wine varieties, from red to white wines. Some of its popular wines include
Rioja- made from Tempranillo and blended with Graciano, Granacha, and Mazuelo. Rioja is also classified into subcategories like Finca Allende Aurus, Cotino Rioja Reserva, and Bodegas Artevino Rioja Orben
Priorat- known for its silky and delicious taste. It is a blend of Garnacha grape, Cariñena, and Syrah.
Cava– this sparkling Champagne is made from white wine grapes, including Parellada, Macabeu, Xarello, Pinot Noir, and Chardonnay.
Austria
Australia also has its share of great wines that the county exports. Wachau Valley is the country's predominant grape production region, known for its top wines globally. Wachau primarily produces top-notch white wines sought after by wine lovers worldwide.
Why Austria an ideal wine location
Austria is located in a transitional zone between the continental Pannonian climate and mild damp Atlantic climate with unique temperatures. With its cool nights and warm sunny summers, the climate makes it ideal for quality grapes and wines.
Austria's popular wine styles
Austria grows popular grapes, including Riesling on the steepest slopes of the Danube and Grüner Veltliner on the lower slopes. Austria produces known international wines such as Chardonnay, Riesling, Weissburgunder, Pinot Noir, Cabernet Sauvignon, Merlot, Muskateller, and Syrah.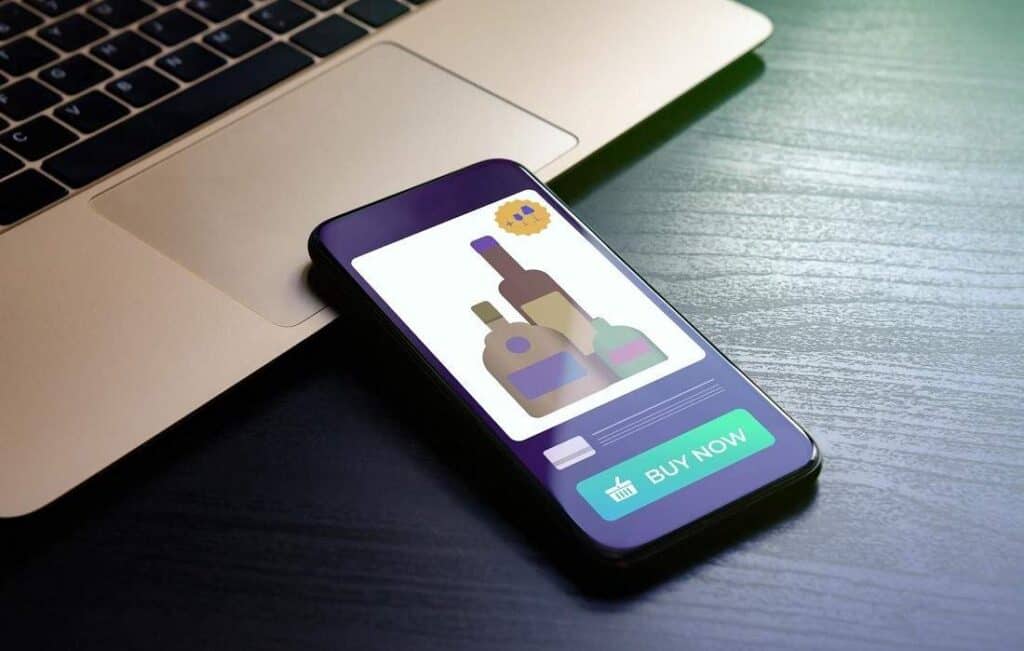 Wine Online Shops
You don't have to stress booking a flight ticket to these destinations to taste their winery products because you can buy the great wine online. Online shops offer you a wide range of wines from various countries and personalized advice. You can even purchase some of the best wines of the year, including Hamels Family wines, Domaine Jean Grivot, Orange Gold 2020, Buckel Family Wine Cinsault 2017, etc
The Bottom Line
A glass of quality wine can make the heart rejoice, and with good knowledge of where the best wines come from, you can make better choices. Other wine-producing nations worth mentioning include Argentina, Germany, Australia, South Africa, Chile, China, Russia, Hungary, Romania, and New Zealand.