Discounts, specials, free T-shirt offer to trailblazers
By Amanda Dana
Orange County in New York's Hudson Valley has introduced its Taste the Craft Beverage Trail – a fun and easy way to visit and fall in love with our breweries, distilleries, wineries and cideries.
Those on the trail will discover a region that blends a rich agricultural history with traditional artisanry to create innovative flavors native to the land.
The key to exploring the establishments, is a Trail Pass established by Orange County Tourism & Film. Signing up takes just a minute, and when you're done, the pass will be delivered to your mobile device; no app downloads are required.
The Pass guides you to the two-dozen participating Taste the Craft locales – hot spots and hidden gems offering beers, wines, spirits and ciders.
You'll receive discounts from participating local establishments, plus earn a limited-edition Orange County, N.Y. Taste the Craft T-shirt, while supplies last. To partake in the deals offered, simply show the offer at the participating venue.
Check-in at each location via GPS and once you have visited 5 stops on the Craft Beverage trail, you can pick up your free t-shirt at the Orange County Tourism office!
Craft Beverage Trail
Participants can go at their own pace; the five visits do not have to be made on the same day but can be accumulated over time. So have fun enjoying the gorgeous locations and fun vibes as you discover the endless variety of beverages.
Make a weekend out of it and stay in one of Orange County's irresistible bed and breakfasts or boutique hotels.
This famously fertile Black Dirt region is ideal for craft beverage makers who practice the notion of terroir or capturing the bounty and essence of the natural environment in a glass.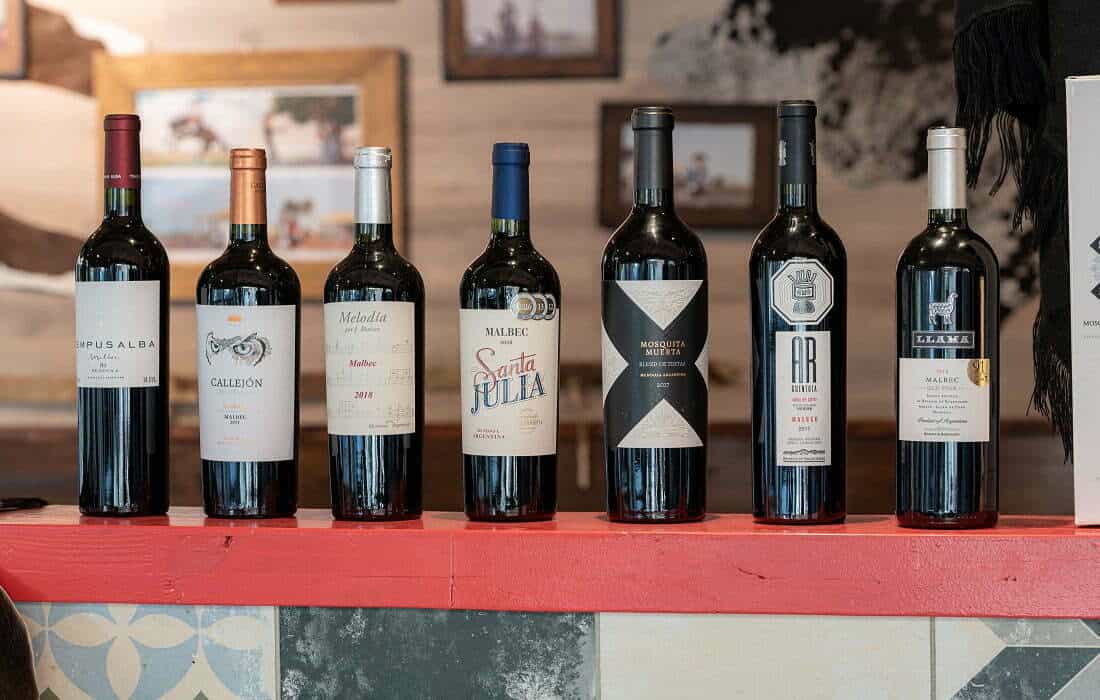 Black dirt is some of the most fertile soil in the world as a result of an ancient glacial lake. The produce that springs from it is bursting with health and flavor and enhances many of the craft beverages produced in the county.
The area also benefits from being a convenient day trip destination – just an hour from NYC – just far enough into the Hudson Valley to provide breathtaking scenes overlooking vineyards, farmland, meadows and rolling mountains.
The good fortune drawn from the land allows Orange County Distillery in Warwick to operate as a true farm-to-bottle craft distillery.
Its beverage makers grow everything they need to produce quality spirits on their fifth-generation farm in Black Dirt Country. They focus on quality in their hand-crafted small batches.
The apple jack at Apple Dave's Distillery, also in Warwick, is homegrown and produced by "jacking" – a method of freezing cider and removing the frozen water to increase alcohol content in the remaining liquid – a process dating back to the 1840s.
The spirit they craft using this process has been a staple of the Hudson Valley for generations.
Explorers on the craft beverage trail venturing to Newburgh's historic district will find Spirits Lab distillery, where a passion for travel has led the owners to partner with craft distilleries around the world to bring a globe's worth of beverages.
Its offerings include Bulls Head Bourbon, which is also featured in its bottled blood orange old-fashioned.
These are just a few of our specialized craft beverage locations.
Whether you prefer a carefully crafted IPA, a locally made bourbon, a Riesling from the nation's oldest winemaking region, or a creatively flavored hard cider produced with the Hudson Valley's abundant apples, we have what you're looking for.
We expect the Craft Beverage Trail Pass to attract the curious as well as those in the know and we are sure it will convert many into devoted and frequent visitors who enjoy the Orange County flavor.
We ask that you please drink responsibly and consider a designated driver, especially for extended or multiple visits in one trip.
Plan your visit now! Most importantly, enjoy all that the region has to offer.
Learn about the craft beverage trail and locations here:
https://orangetourism.org/explore/craft-beverage/
Sign up for the pass here (it takes just a minute):
https://orangetourism.org/craft-beverage-trail-pass/
The participating establishments are:
BREWERIES
Apex Brewery, Monroe, N.Y.; Equilibrium Brewery, Middletown, N.Y.; Foreign Objects Beer Company, Monroe, N.Y.; Fox N Hare Brewing Company, Port Jervis, N.Y.; Long Lot Farm Brewery, Chester, N.Y.; Newburgh Brewing Company, Newburgh, N.Y.; Rushing Duck Brewing Company, Chester, N.Y.; Shepherd's Eye Brewing Company, Florida, N.Y.; The Brewery at Orange County Hops, Walden, N.Y.; Tin Barn Brewing, Chester, N.Y.; and Westtown Brew Works, Westtown, N.Y.
CIDERIES
Angry Orchard, Walden, N.Y.; Orchard Hill Cider Mill, New Hampton, N.Y.; Pennings Farm Cidery, Warwick, N.Y.
DISTILLERIES
Apple Dave's Distillery, Warwick, N.Y.; Orange County Distillery, New Hampton, N.Y.; Spirits Lab Distilling Co., Newburgh, N.Y.
WINERIES
Applewood Winery, Brotherhood, America's Oldest Winery, Christopher Jacobs Winery at Pennings Vineyard, City Winery Hudson Valley, Palaia Winery and Meadery, Highland Falls, N.Y.; Warwick Valley Winery & Distillery, Warwick, N.Y.
Amanda Dana is the Director of Orange County Tourism & Film
 Website is: www.OrangeTourism.org
Social Media Accounts are: https://www.facebook.com/orangetourism and  https://www.instagram.com/visitorangecountyny/
About Orange County Tourism & Film
Orange County Tourism & Film, based in Goshen, N.Y., is the county's tourism headquarters and a participant in the I LOVE NY program.
A comprehensive listing of area attractions, lodging, and events can be found at www.OrangeTourism.org. Additionally, a fun, free, 56-page travel guide is available for digital download at https://orangetourism.org/travel-guide/.