Motorcycle insurance can be a tricky thing to parse through – especially if you're on a budget. But don't worry, we're here to help.
Whether you're looking for full coverage or just liability, we've got you covered. So strap on your helmet and let's get started.
1. Know what type of coverage you need for your motorcycle insurance
If you own a motorcycle, then you know how important it is to keep it protected. After all, your bike is more than just a means of transportation; it's your ticket to freedom on the open road. That's why it's essential that motorcycle owners understand their insurance coverage.
Knowing what type of coverage you need will ensure that your bike is properly covered in case something unexpected happens along the way. Before picking out an insurance plan, do your research and find out what type of coverage will best meet your needs. Then, you can start to get an insurance quote on a motorcycle and begin to factor it into your budget.
Comprehensive insurance will cover damage to your vehicle if you're hit by another driver or if there's a theft or vandalism incident while collision insurance covers damages caused by accidents that are solely the fault of the insured.
Liability insurance will protect you from being sued for medical and property damage costs due to an at-fault accident; but regardless of which type of coverage you choose, make sure that whatever insurer you choose has a good reputation for customer service.
2. Compare quotes from multiple insurers for your motorcycle insurance
As any motorcyclist knows, protecting your ride is of the utmost importance. But with so many different insurers out there competing for your business, how can you make sure you're getting the best deal?
The answer is simple: shop around and compare quotes from multiple insurers. It's manly – and responsible – to take the time to research various policies and see what works best for you.
You can start by looking online for rates from specific insurers or using a rate comparison tool that allows you to instantly compare rates, coverage, and deductibles.
Then, once you have narrowed it down to a few favorites, be sure to read all the fine print and check their ratings.
3. Consider bundling your motorcycle insurance with other types of insurance
Any self-respecting motorcyclist knows that your two-wheeled work of art needs to be properly protected. Whether you are out for a joyride, participating in weekend races, or just taking a long road trip, the last thing you want is to suddenly find yourself at risk of an uninsured accident.
That's why it's important to make sure your motorcycle insurance is up-to-date and bundles with other types of coverage. Bundling policies together not only helps save money on premiums but also ensures that, if anything should happen while out on the open road, you will be financially covered.
By choosing wisely and listening to the right advice, you can remain confident that all your bases are covered in case of any emergency. After all, being a responsible motorcyclist means more than just knowing how to handle your machine – it also means being prepared!
4. Choose a higher deductible to save on motorcycle insurance premiums
Being a man doesn't just mean wanting to look cool on the open road, it also means making smart decisions about your motorcycle insurance. A good way for any guy who wants to save some money is to choose a higher deductible.
Choosing a higher deductible means that you'll be responsible for absorbing a larger portion of the risk in case of an accident. You'll likely end up with a lower motorcycle insurance premium as well, allowing you to put more money toward fuel and equipment upgrades down the line.
And should an unexpected incident happen, you can always rely on your insurer's support — both in helping to cover the cost of repairs and getting back on the bike again quickly too.
5. Pays your motorcycle insurance premium annually to save money
Before you hit the open road, one of the first things to consider is insurance for your motorcycle. Paying an annual premium for your motorcycle insurance can save you money over time.
Not only does it provide peace of mind knowing that you're covered in the event of an accident, but paying in advance can also bring down your rates significantly.
A few guiding principles can help you get started on saving money with a yearly motorcycle insurance premium:
First, shop around to find carriers that offer competitive rates and discounts.
Make sure to look into any available bundling options as well, as they may provide additional discounts or extra coverage at no extra cost.
Also keep an eye out for good riding incentives like defensive driving courses, which many insurers recognize and reward with lower premiums.
With just a bit of research, you can have the confidence of savings while staying protected on your journey on two wheels. It pays to remain ahead of the game by paying your motorcycle insurance premium annually!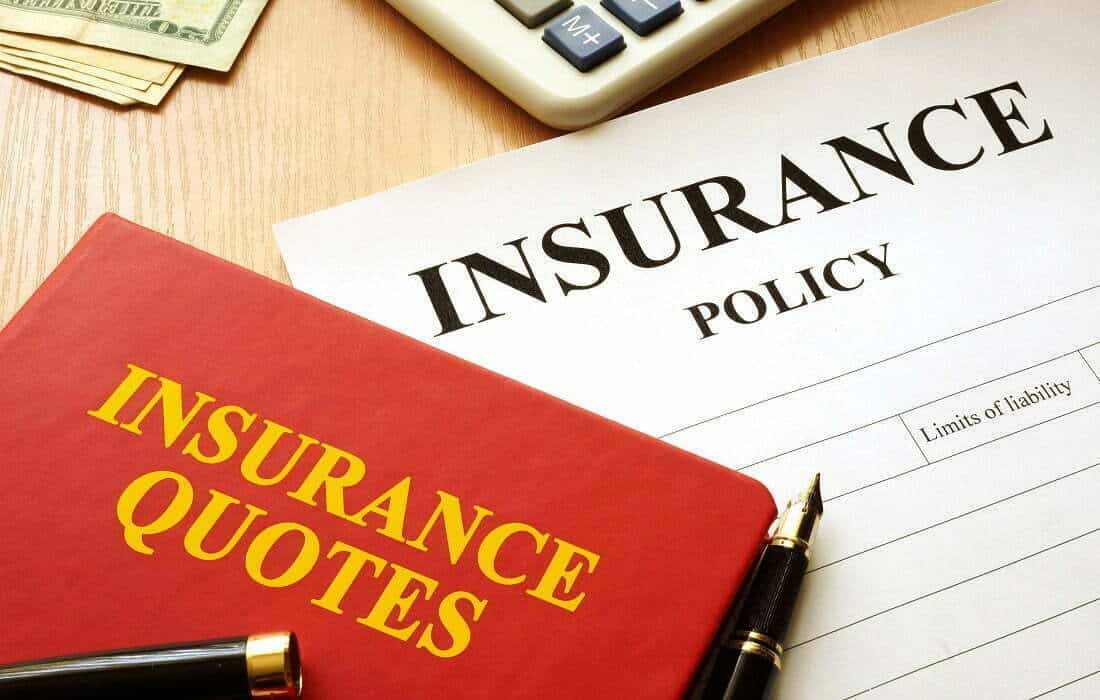 6. Review your motorcycle insurance policy regularly and make changes as needed
As a guy who rides the open road, you understand better than most the importance of having a reliable motorcycle insurance policy. Not only is it important to have a policy that fits your needs and budget but reviewing it regularly is also key to making sure that you are not left stranded in the event of an accident or breakdown.
A policy review should be done every year as your circumstances may change; such as if you've acquired more bikes or added more miles to your current ride.
During your review, look for endorsements or riders which turned out to be beneficial when you first signed up with the insurance company but now are simply an extra expense.
You should also check on any discounts or changes in the local laws and regulations regarding motorcycle insurance – you could save money or be forced to add coverage for legal reasons.
Final Thoughts
Doing a yearly check-up on your policy will ensure that you're properly protected and paying only for what is necessary.  Taking care of business from year to year will give you peace of mind and make sure that in case of emergency, you're never on your own.
You now know how to find the best motorcycle insurance for you. Be sure to follow these tips to get the most out of your policy. You'll be glad you did when you're out on the open road, enjoying the wind in your face and the sun on your back.