Appalachian moonshine is not your typical type of whiskey. Made from corn, rye, wheat or sugar and distilled under the light of the moon, this illicit spirit originated due to the alcohol laws of the 1800s and early 1900s. Today, Appalachian moonshine is regarded as a cultural inheritance passed down from a legendary era. Read on to learn how this spirit became such an intrinsic part of Southern culture and Appalachian history!
A Brief History of Appalachian White Lightnin'
Moonshining, or the production of illicit liquor, was already in practice by the late 1700s in states like Pennsylvania, where the Whisky Rebellion broke out. So why don't we hear about Pennsylvanian moonshine the same way we do about Tennessean or North Carolinian moonshine?
With states like Kentucky and Tennessee, which are famous for bourbon and whiskey, it's no secret that Southerners love their booze. But that's not the only reason the South is associated with liquor production. Distilled spirits are deeply rooted in Southern culture as a whole, but for the Appalachian region, it's a direct result of the unique mountainous geography.
Also Read – Which Whiskey Is Better, Bourbon or Scotch?
When the federal government passed laws imposing an excise tax on liquor production, the average corn farmer could no longer compete with large distilleries. The only way to compete was to avoid paying the tax, and this required secrecy and isolation from law enforcement. In Appalachia, Scottish and Irish immigrants had long since settled the area, bringing their whiskey-making practices with them. These poor subsistence farmers came to depend on liquor production, which was a highly economical way to use their surplus crop. The wild mountain frontier made it easy to avoid paying the excise tax, giving Appalachian Moonshine farmers a rare economic advantage.
With the start of Prohibition in 1920, illicit liquor production boomed. The Great Smoky Mountains especially became one of the biggest producers of moonshine in the country. Humble farmers depending on liquor production soon became moonshining legends, known for standing up against authority for their right to make a living. The drivers transporting the product became masters of the backwoods roads, outrunning the cops with souped-up vehicles.
Liquor production finally became legal again in 1933 with the end of Prohibition. Although there is still a federal tax on liquor production, anyone can apply for the proper permits to open a legal commercial distillery. Today, those farmers-turned-bootleggers have passed down their traditional recipes to the famous Smoky Mountain distilleries, and those drivers-turned-whiskey-runners live on through NASCAR.
Where To Taste Appalachian Moonshine Today
The origin of Appalachian moonshine is a story of criminals, gunslinging, moonlit runs, and the good old-fashioned American tradition of rebellion. Such a rich and fascinating history has made moonshine a bona fide delicacy of the Appalachian Moonshine region, particularly the Great Smoky Mountains. If you call yourself a whiskey connoisseur or liquor enthusiast, the Smokies are the best place to go to experience the real deal. Take a tasting tour around the Great Smoky Mountains, and visit these most influential moonshine distilleries!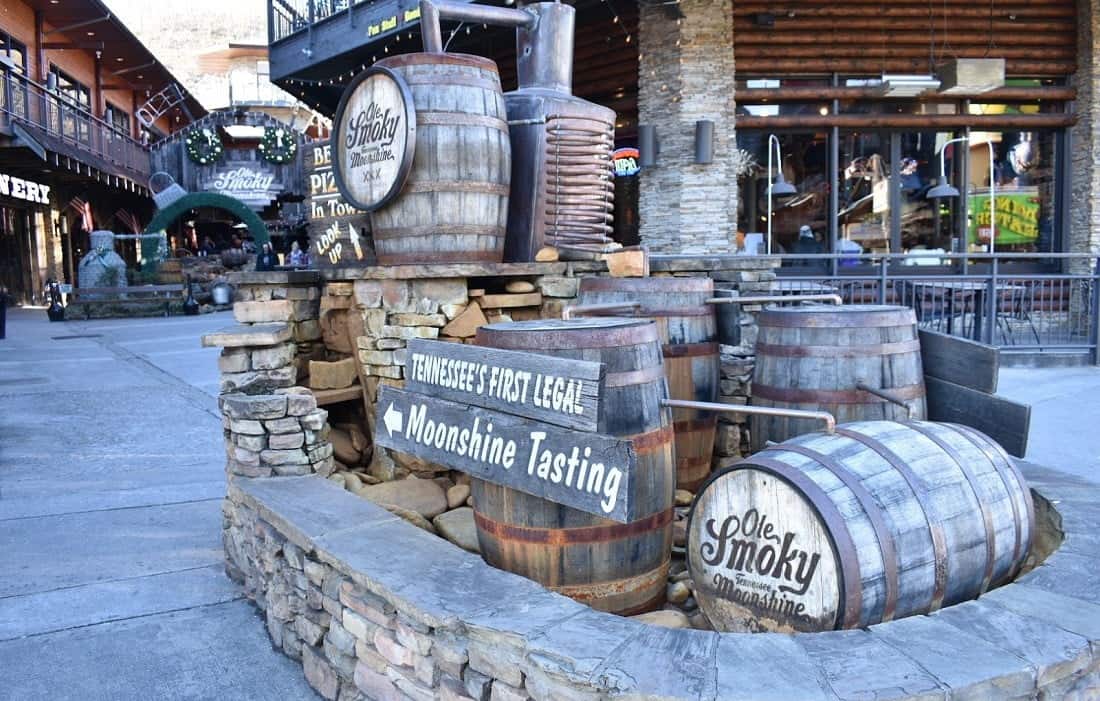 Ole Smoky Moonshine & Whiskey Distillery
Number one on your bucket list of Smoky Mountains moonshine has to be Ole Smoky. Ole Smoky Moonshine & Whiskey Distillery is Tennessee's first legal distillery. With two locations in Gatlinburg and one in Pigeon Forge, they are not hard to find. Take a distillery tour of The Holler to learn how these authentic spirits are made, or check out the Barnhouse for a dog- and family-friendly atmosphere with live country music. The Barrelhouse is a convenient stop when you're looking to do a quick tasting any day of the week. Make sure to taste some of their summery and autumnal moonshine flavors like Some Beach, Strawberry, Apple Pie and Pumpkin Pie.
Also Read – Top 10 most popular whiskey cocktails
Sugarlands Distilling Company
Using recipes from moonshining legends such as Mark Ramsey and Digger Manes, Sugarlands Distilling Company is as authentic as it gets. The Sugarlands area of the Smokies was known as "moonshiner's paradise," so it's no wonder their locally-owned distillery has produced some award-winning products. Make sure to sample some of Mark & Digger's Rye Apple Moonshine, the Mark Rogers American Peach Moonshine, or Steven Tickle's Dynamite Cinnamon Moonshine. Keep hanging out at the distillery, and you might even run into one of these legends in person!
Old Forge Distillery
Old Forge Distillery has a unique claim to fame and authenticity. The Old Mill in Pigeon Forge is one of the oldest still operating grist mills in the country, an intact relic from the times of the early Appalachian Moonshine settlers. Old Forge Distillery sources and stone-grinds all their grain at the Old Mill, creating a flavor that can't be truer to history. When visiting Old Forge Distillery, you must try the 1830 Original series of moonshines. After a swig of one of those 100 proof likkers, branch out to some of their more innovative, small-batches, like Elderflower Moonshine, Oatmeal Cookie Moonshine, or Wild Cherry Moonshine.
Tennessee Legend Distillery
While the aforementioned distilleries are excellent choices to try authentic historical recipes, Tennessee Legend Distillery is a fantastic example of the next generation of moonshining possibilities. The owners grew up in the Smoky Mountains region, hearing stories about the legends of old who slung white lightnin' all throughout these woods. While their award-winning works take great inspiration from the original masters, Tennessee Legend Distillery is building its own legend with products like Tennessee White Lightning Moonshine, Orange Creamsicle Moonshine, and Coffee Moonshine. Stop by their Sevierville locations for a genuine country-style shindig of moonshine and whiskey tasting.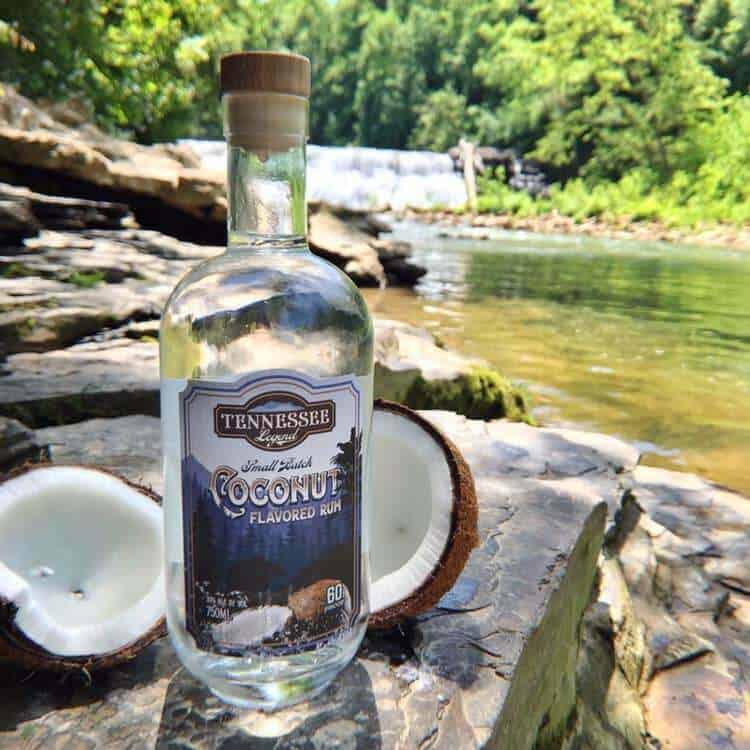 In Conclusion
Though it may be ironic, we have Prohibition and federal excise taxes on liquor to thank for the boom of distillation in Appalachia. During this unique period in American history, farmers became outlaws; whiskey runners raced through winding mountain trails; and bootleggers were the all-American heroes standing up for their rights. Moonshine came into being because of a unique combination of law and geography. Don't miss your chance to try authentic Appalachian Moonshine spirits during a trip to the Great Smoky Mountains!