Men have different tastes in jewelry than women and due to this, their needs are also different. In these modern times, men are more open to various items of jewelry like chains, rings, bracelets, etc than previously. A modern man carries himself with so much pride and honor that he simply does not care what society tells him to wear and what not to wear. He is his own independent character and so he is the best judge for his choices. For these modern men who seek quality, pride, and assurance in whatever they wear, we have made several items of jewelry like chains, pendants, rings, earrings, etc. Come explore our collection and wear items of jewelry with pride.
Do you know your style?
This is an important question to ask. Every day we see different men coming into our store to buy items of jewelry for their girl of life but they fear committing to jewelry for them. This is why it is important to have your own style before buying any jewelry. Our store has a lot of choices when it comes to jewelry shopping, so if you are buying some jewelry for yourself for the first time then you might get lost in the plethora of choices we offer. So we would recommend you try a silver bracelet or maybe a diamond ring at first if you like wearing them then go explore our other collection.
Also not just jewelry type but the material of making it matters and generally varies among men. We have found out using our internal data that men generally prefer sterling silver over white gold or even platinum, for reasons best known to them. 
Here are some jewelry ideas for men:
1. Tourmaline ring
A black tourmaline ring is essentially Sodium Iron Aluminum Borate Silicate stone. This deep black stone looks best when worn as a ring, for it gives it a powerful essence. In the jewelry community, this stone is known for its powerful presence. It is believed to absorb all the negative energy flowing in your surroundings and may even help you achieve a good boost in morale. You may find a lot of different shades of tourmaline, but the black color version of it is believed to host all the powers. A black tourmaline ring looks best with sterling silver, but if you are on the lookout for something in the premium range try a platinum ring instead of white gold.
You can also pair a tourmaline with other stones like a small amethyst or American diamonds, etc for a more exquisite look. Also do not wear this ring with casual attire, instead, try wearing it with a polo shirt or single-breasted suit for a more handsome and smart look.
2. Shungite
Shungite jewelry is also a trending item of jewelry in 2022. Although shungite's color may closely resemble that of tourmaline, mind you for it's not the same. A shungite is deeper black than black tourmaline and is a rare earth stone. You can pair a shungite stone to wear as a ring, bracelet, etc. Although for men shungite rings are more suitable that depends on a user's personal choice. Also, you could mix and wear a shungite stone ring with a diamond or rubies, since the color of the stone is black, mixing it with other colors will make it glow more in contrast to others. But if you do not want a flashy ring, then just go for platinum and single-piece shungite stone ring.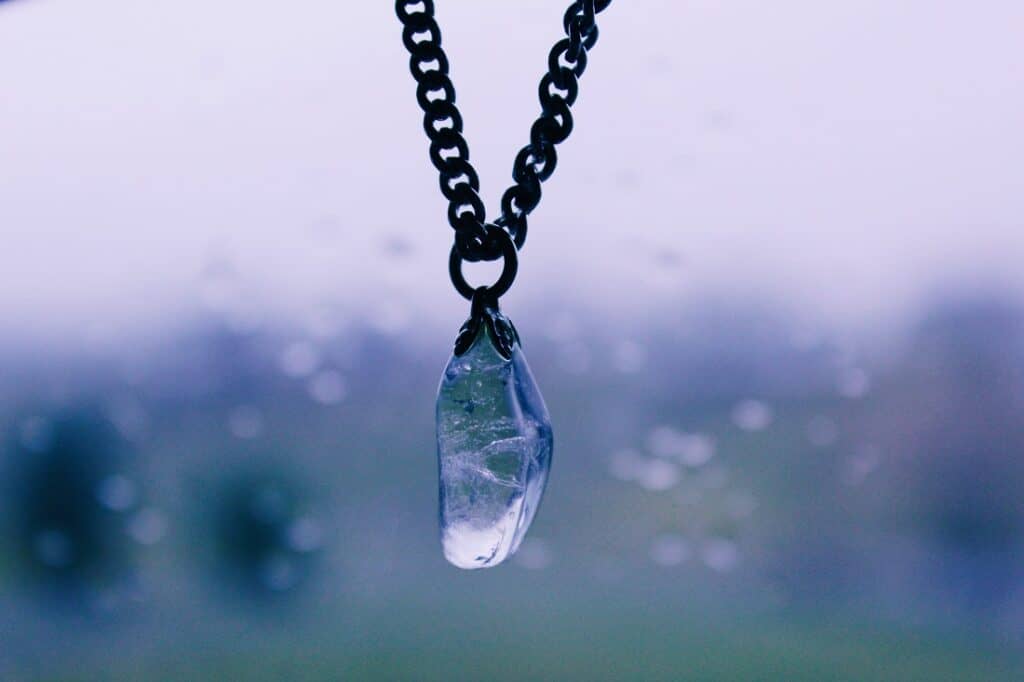 3. Diamond Necklace
Eminent rappers and musicians have started this trend way back in the 2000s. They used to wear diamond necklaces and black sunglasses to look cool. Even today this fashion is considered to be cool but in a more limited sense. Wear a diamond necklace to a friendly get-together or neighborhood meeting or other similar casual events. A white diamond necklace or a gold diamond necklace for that matter is suitable for those men who want to show the world that they do not fear society and wish to wear what suits them.
4. Lapis Lazuli
Diamond necklaces are a classic choice for all, be it men or women. There is something like a mystical sense attached to wearing lapis lazuli that people feel when wearing it. A calm and cool sense of power prevails over the mind of its wearer. Also, the strong bluish color of a lapis lazuli necklace not only enhances your look but does an excellent job at highlighting your neck too. Try one out today and just see how good it looks on your neck.
Conclusion
Men have pretty limited choices when it comes to jewelry shopping. But for what it is worth men themselves are responsible for this. Makers of jewelry will not make jewelry unless there exists a heavy demand. Men's line of jewelry is a niche segment and so the options are limited to some rings, bracelets, and others. At shop lc we have sourced some of the best designer jewelry for both men and women, come browse our exhaustive collection and take home your favorite items of jewelry today.