Are you looking to get into a nursing career that does not involve being at the bedside? If this sounds like you, then a director of nursing might be an ideal role for you to consider. Nursing directors play an important administrative role in the healthcare system. The role involves collaborating with other healthcare professionals and overseeing the daily operations of a nursing department. This is a highly sought-after position with excellent rates of pay and plenty of great opportunities to progress in your career. If you're considering working towards becoming a director of nursing, keep reading to find out more about this role and how to get into it.
What is a Director of Nursing?
A director of nursing or nurse director is an advanced nursing role where you will be responsible for the management and leadership of a nursing department or an entire healthcare system. Typically, nurse directors are required to have many years of clinical nursing experience along with strong leadership skills. To get into this role, you will also usually be required to have an advanced nursing education such as a master's of science in nursing, and some nurses find that also gaining a business-focused advanced healthcare degree such as this Master of Health Administration online from uOttawa can help to prepare them for the business and management side of the role. A director of nursing is a professional that has a lot of responsibilities including overseeing nursing employees, managing other healthcare professionals, and communicating between nursing and medical teams. If you're looking to expand your knowledge beyond clinical expertise, consider exploring resources like a free guide to grow your NDIS business, which can provide valuable insights into the administrative aspects of healthcare management.
A director of nursing works with the day-to-day operations of a hospital, department, clinic, or other healthcare settings. The specific responsibilities of the role may vary based on the work location, but will typically involve:
Management and leadership of nursing personnel
Acting as a point of contact between nursing employees and other health professionals and consultants
Creating a patient care standard that complies with the national and legal standards
Monitoring finances and expenses
Collaborating with healthcare employees and outside agencies to improve the quality of services provided
Establishing new policies and updating existing policies to continuously improve standards of patient care
Developing short- and long-term goals for the nursing department
A director of nursing will typically work alongside other healthcare administration professionals either from an individual facility or a central corporate location. A nursing director will usually work during the first shift or keep to business hours; however, depending on the work setting, they may be required to work evenings, weekends, or overnight.
Nursing directors work in a variety of different healthcare settings including hospitals, insurance companies, long-term care facilities such as nursing homes, government agencies, private practices, universities and colleges, outpatient care centers, and more.
How to Become a Director of Nursing
If you are interested in becoming a director of nursing, there are several steps that you will need to take to get into this career. Typically, nursing directors are professionals who have a lot of on-the-job experience as a nurse, so it's important to first consider becoming a nurse and building your experience if you are not already working in this role. To become a director of nursing, you will need to:
Attend Nursing School
The first step to becoming a director of nursing is to get a nursing degree. You should get a bachelor's degree in nursing from an accredited nursing program and then pass any relevant exams to get a license to practice as a registered nurse. Once you have qualified and are able to start working as a nurse, you will either be able to get some on-the-job experience before you return to education or go directly into continuing your education with a master's degree or a training program to prepare you for a specialist role. If you want to get into a role as a director of nursing in the future, it is recommended that you gain as much experience as possible as a registered nurse.
Get an Advanced Nursing Degree
In most cases, only nurses with advanced education will be considered for a role as a director of nursing. You will usually need to have at least a master's degree, either in nursing, nursing leadership, or healthcare administration. While candidates with a master's degree in nursing may be considered based on experience or skills, you may be able to improve your chances of getting hired as a director of nursing by choosing a master's degree that focuses more heavily on the business side, rather than direct patient care in healthcare.
Get a Management Role
If you want to get into a career as a director of nursing in the future, you should consider applying for managerial roles such as department manager, clinical leader, or nurse manager, in order to gain the relevant management and leadership experience that you will need as a nursing director.
Continuing Education
Directors of nursing will usually have the same requirements for continuing education as registered nurses and other nursing professionals. They will usually need to maintain their nursing licenses and undergo continuing education and training in order to maintain their certifications.
What's Involved in Becoming a Director of Nursing?
Working towards becoming a nursing director will require a lot of dedication, hard work, and determination. To be successful in getting into this career you will need a strong ability to multitask, solid leadership skills, excellent communication skills, and advanced clinical skills. To work as a director of nursing, you will need to be prepared to put in years of dedication to your nursing career and put in the work to get multiple levels of advanced education, skills, and certifications. It is not a quick or easy process, but the journey toward becoming a director of nursing can certainly be worth it.
Must-Have Qualities for a Director of Nursing
Nurses who work in a nursing director position have typically spent a lot of years earning this title. They are usually registered nurses who have progressed throughout their careers as supervisors, managers, leaders, and eventually a director of the nursing unit. To work successfully, these professionals need advanced nursing knowledge along with excellent problem-solving skills and great communication skills. If you want to get into a career as a director of nursing, these are some of the most essential qualities to possess.
Clinical IQ
A director of nursing needs to be highly knowledgeable in the field of healthcare. These professionals are usually the first point of contact for their colleagues, which requires them to have a huge amount of knowledge directly related to their field. Directors of nursing are often closely watched by the healthcare industry to make sure that they have a solid understanding of their job and the responsibilities that it entails, and there is not much room for error when it comes to managing a nursing department or other clinical facilities. Education is absolutely essential in healthcare, and nursing directors should be able to demonstrate their high level of education with certificates, diplomas, and licenses from reputable institutions. Nursing directors need to be able to perform to a very high level while adhering to high standards of practice. In this role, nurse directors need to act as role models for nurses and other healthcare professionals under their supervision, which is why an ability to demonstrate strong capabilities is crucial.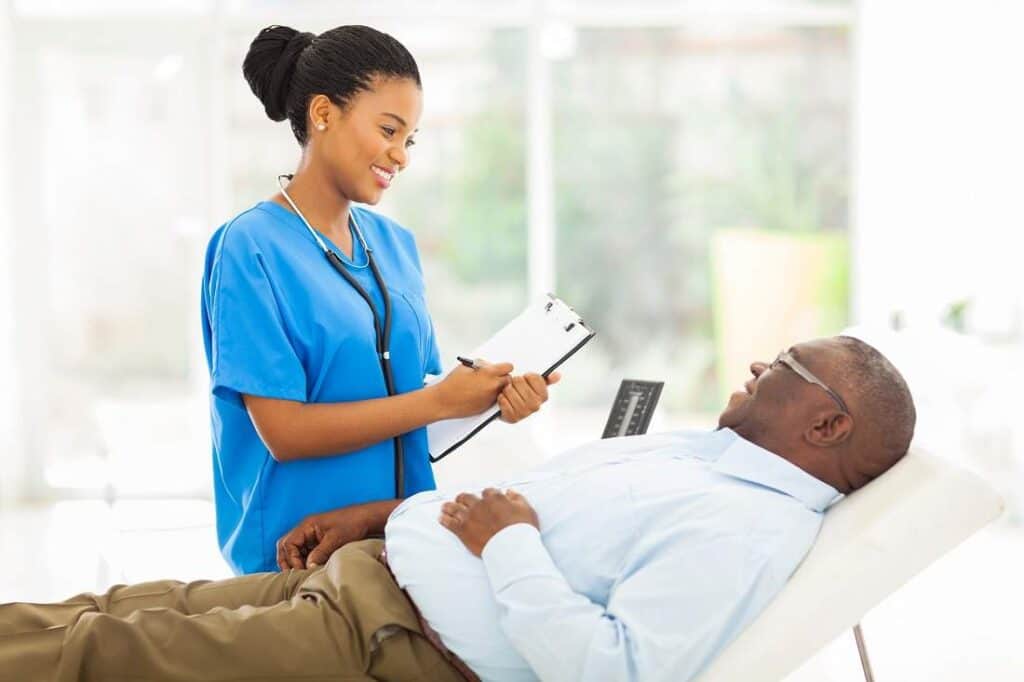 Communication Skills
Communication is key in the role of a nursing director. It's surprising how many management professionals expect employees to know what they want without clearly communicating about it. But while nurses and other healthcare professionals are great at a lot of things, they cannot read minds. This is why directors of nursing need to be able to break things down and explain the standard level of care expected along with how the bar is to be raised when needed. Poor communication skills in a nurse director can lead to resentment, poor performance, patient dissatisfaction, and even risks to patient health. The good news is that today, nursing directors have access to a wide range of technology that can help them to make communications more efficient and streamlined than ever before. Nursing directors need to be highly skilled at communicating with nurses and other healthcare professionals in a way that is constructive, helpful, and supportive. The best nursing directors tend to be people who enjoy speaking with and communicating with others, which in turn means that people enjoy listening to them and are more likely to take their instructions seriously.
Emotional Intelligence
Along with being intelligent academically and professionally, a director of nursing should also possess a high level of emotional intelligence. This refers to somebody's ability to recognize emotions in others and assess emotional attitudes and responses to a range of circumstances. A nursing director needs to be somebody who can look at a range of different situations and get an idea of how the other parties involved in the situation might be feeling. Along with this, these professionals also need to be aware of their own emotions and feelings and the impacts that these might have on their actions and behaviors. Often, a nursing director role can be highly stressful, with scenarios that require a leader that is able to effectively manage their feelings and emotions and take the right course of action.
Accountability and Self-Discipline
Self-discipline is a quality that is absolutely necessary for anybody who wants to be successful. In the role of a director of nursing, it's important to be disciplined in order to lead others and be a positive example of the standards that must be upheld. Nursing is a fast-paced career and directors in particular need to be able to gather information, process it, and come up with solutions that work. Along with this, nursing directors tend to be somebody that nurses look to when they need instructions and directions. They are often responsible for setting company goals and agendas and help to set up standards and regulations for the workplace. Along with holding their employees accountable, they also need to be able to hold themselves accountable. This enables them to create a culture where everybody is motivated to succeed, and employees are fully aware of everything that is expected of them. Leaders who are not motivated to change themselves and continuously hold themselves to high standards will often lead to teams that are lacking in direction and feel discouraged.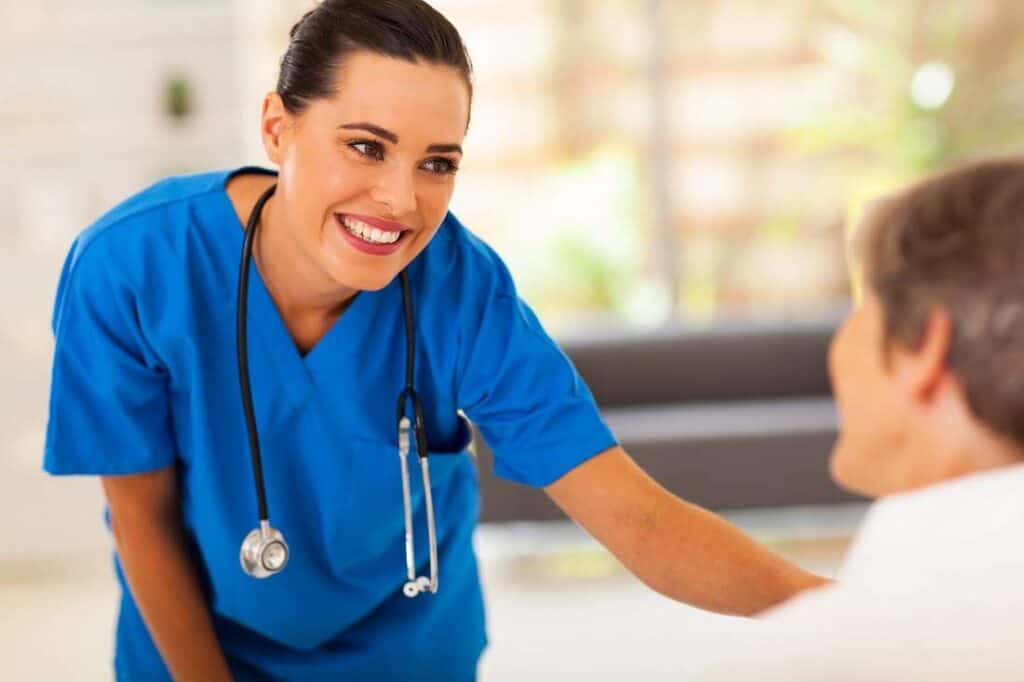 Passion for the Job
People who are passionate about the jobs that they do tend to find that working feels less like work and more of a calling. Somebody who has a lot of genuine excitement and passion for the job that they do will tend to be a great fit for the position. The best nursing directors are often registered nurses who have always been passionate about their roles. Throughout their careers in nursing, they have usually been empathetic and nurturing and have had a strong drive to lead others toward providing better patient care. Nursing directors who have this passion for their career tend to stand out since their excitement for their work shows in everything that they do.
Along with this, they are also better able to motivate their employees and colleagues, give patients their undivided attention and treat patients with respect, and gracefully approach difficulties and challenges that might arise. Passion for the job is something that tends to inspire everybody else around these professionals, creating a more passionate and dedicated workplace. The nursing director will often set the tone for everybody when it comes to how they feel in the workplace, so when they have a demonstrable passion that shines through, others are also likely to adopt a more positive attitude towards work.
A director of nursing is an advanced nursing role that typically requires several advanced qualifications and years of experience as a nurse. Nursing directors not only need advanced clinical experience but also a very solid understanding of the business side of healthcare and nursing in order to lead teams, create policies, and improve patient care.