The 7 Best Wines to Gift in 2022
Whether it's a present for a birthday, anniversary, graduation, or just because, wine is a lovely gift to receive for any wine lover. If you're looking for that special vintage for that special person, we've got some recommendations for you.
White Wines They'll Love
If the wine lover in your life loves white wine, you simply can't go wrong with a Chardonnay. It is one of the most popular and bestselling white wines in the world. Rich fruit and citrus flavors pop with each glass you pour. 
Featuring aromas of white flowers, lemon zest, honeysuckle, clove, and flint, a bottle of 2019  Shafer Red Shoulder Ranch Chardonnay is sure to please. The perfectly balanced wine boasts apricot, white melon, grapefruit, and pineapple flavors and finishes beautifully. Serve a chilled glass of this wine with buttery or nutty flavored dishes, seafood, and if it's oaked, bold cheeses such as bleu cheese or Camembert.
Azores Wine Company 2018 Verdelho O Original 2018 hails from Portugal, taking on the mineral and saline qualities of the island on which the grapes grow. Tropical and balanced with flavor notes of citrus, lime, and lemon with medium to high acidity, it's sure to become a favorite. This is the perfect wine to serve with oysters or light meats like chicken or pork.
Brancott Estate Sauvignon Blanc 2020 is composed of 98% Sauvignon Blanc and 2% Sauvignon Gris with tart grapefruit and passionfruit notes. Zesty and freshly acidic, the wine complements your celebratory dinner of seafood, salmon, or lobster tail.
Red Wines They'll Swoon Over
Red wine drinkers have so many varietals from which to choose, it's hard to know where to begin. That's why we recommend starting with a blend.
A bottle of 2018 Ornellaia Bolgheri Superiore "La Grazia" mixes Merlot, Cabernet Sauvignon, Cabernet Franc, and just a whisper of Petit Verdot to create a rich, savory vino from the coast of Tuscany. With red fruit flavors and herbal notes of fennel, it is a dense red that pairs beautifully with beef, lamb, or veal.
If ever in doubt, take a Cab—Cabernet Sauvignon, that is. Cabernet Sauvignon is to red wine drinkers what Chardonnay is to white wine lovers. 
For a creamy Cab with flavors of ripe black currants and boysenberries with hints of chocolate and tobacco, we highly recommend Stags' Leap Napa Valley Cabernet Sauvignon 2017. The wine is 95% Cabernet Sauvignon and 5% Malbec and low in tannins with a soft finish. Choose meaty dishes like prime rib, roast beef, or roasted lamb to serve with this wine.
With a flavor profile of blackberry, mocha, and black cherry, Joseph Phelps Insignia 2018 is an exceptional vintage. Its creamy texture, floral and dark fruit perfume, and balanced structure make this a wine that will age with grace. The vino enhances the flavors found in meals of beef, lamb, venison, and even poultry.
Did Someone Say Rosé?
Whispering Angel Côtes de Provence Rosé 2020 is one of the year's most highly regarded Rosés. A blend of Grenache, Cinsault, and Vermentino delivers flavors of citrus, peach, watermelon, and red berry. Its floral and mineral perfume and light rose hue make it enjoyable to all the senses. Crisp and dry with a smooth finish, it's also surprisingly affordable. You'll find it ideal to serve with lightly grilled steaks, salmon, salads, and cheeses.
For the younger wine drinker who may be just stepping into the world of wine, we recommend a bottle of 19 Crimes Snoop Cali Rosé 2020. Branded by hip-hop artist Snoop Dog, this fruit forward wine features flavors of fresh raspberry, strawberry, and red cherry. Sweet with balanced acidity, it's the ideal choice for someone just learning to develop their palate.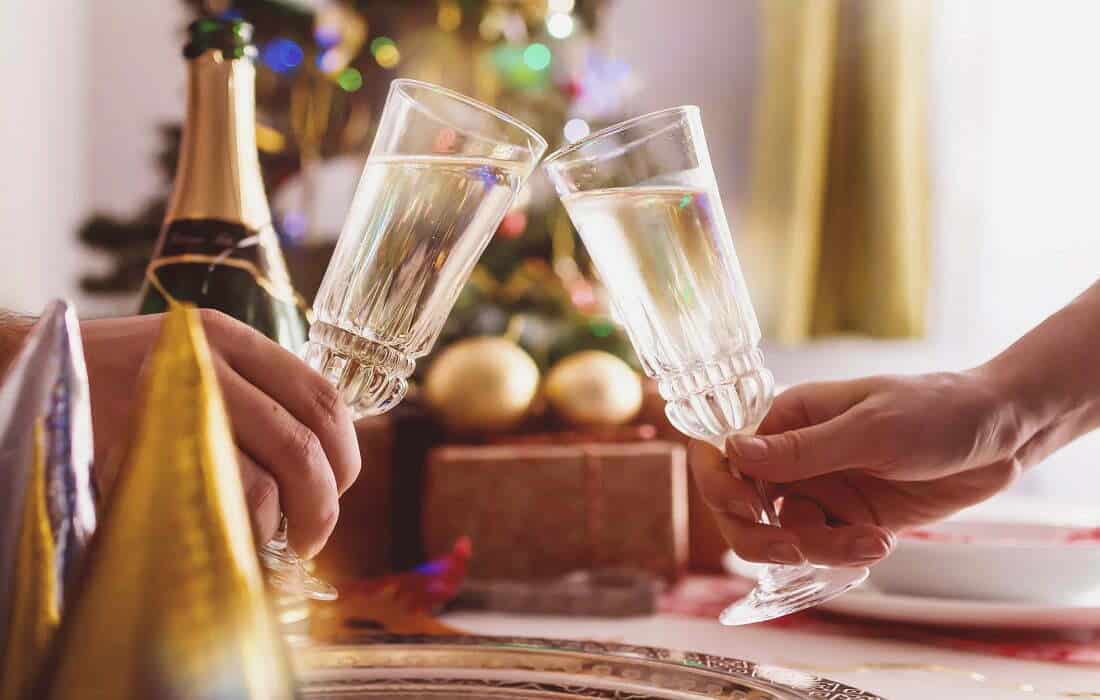 Cheers to Champagne
No list of wines to buy in 2022 would be complete without a nod to some fine Champagne. Laurent-Perrier Harmony Demi-Sec is a sweet Champagne with bright flavors of candied apricots, apple pie, toasted almonds, hazelnuts, and honeycomb. Light and refreshing, it is naturally rich with a long finish and pairs exceptionally well with desserts and pastries.
Krug Grande Cuvee Brut is at the top of our list of Champagnes. This bold wine sparkles with flavors of baking spices, apple pastry, pear tart, and minerals. Its flavor profile makes it an excellent choice as an apéritif or served with savory dishes such as roast venison or spicy chicken curry. Crisp and bright with a creamy texture, it's the perfect sparkling wine with which to offer a toast to the year ahead.
Useful Links