Neighbor's garden or lifestyle magazine feature can be a good inspiration, but the best one comes from within. Although having a garden that will look impressive is one of the reasons to landscape, you should also consider how you can benefit from giving your backyard a makeover. It all depends on whether you can commit to regular tending to your plants or needing a private oasis to take a break from the world.
However, there is a perfect garden for everyone – from someone just about to plant the first flower to those who want to upgrade their outdoor space. And the following backyard landscaping ideas will match your lifestyle and help you build a wonderful green retreat right by your house.
1.    Garden design for beginners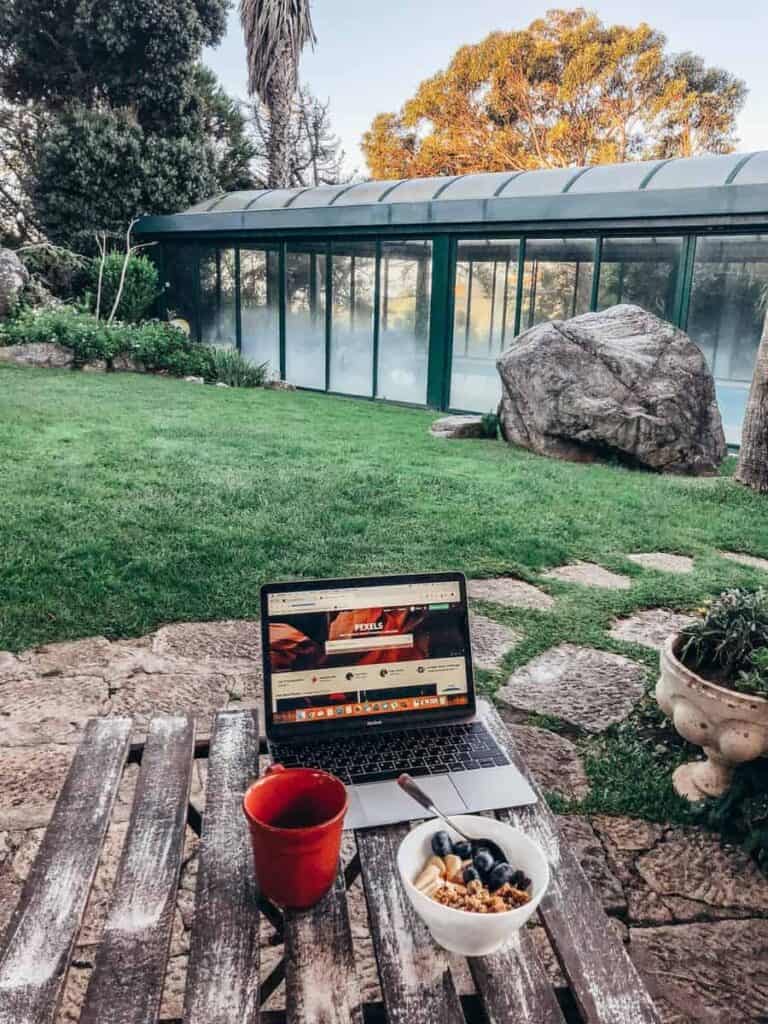 If you are a first-timer in backyard design, start with something simple that won't take a lot of time and still gives you great results.  Use the space around your house to create a decorative garden that will not require much care but still reinvent your outdoor area. Instead of planting flowers, start with bushes since they are resilient, and all you need to do is trim them now and then.
Evergreen shrubs will stay green the whole year and make your house lively even during the winter. Some of those are Daphne which will bloom in winter and early spring with fragrant flowers, and Aucuba, which has a high tolerance for shade, pollution, and dry soil. Spread black-dyed mulch or the red one on the soil to make your landscaping project stand out and beautify the space even more.
2.    Simple but elegant
Try mountains of plants for those with little free time for landscaping but would still like a nice-looking garden. Build a circular soil area in the lawn a reasonable distance from one another, and add your favorite plants. Start by adding some large-leaf plants on the outer circle and planting flowers in the center like rhododendron or creeping phlox.
These little mountains can be as large as you like and layered with tall plants like Dracaena and dwarf Alberta spruce. Also, these may be perfect spots to plant small trees like Japanese maple, magnolia, and fig. Of course, for this to look aesthetically perfect, you must maintain the law all year round, but that is easy and relaxing.
3.    Perfect entertaining space
Having friends over requires a perfect area for entertaining and so building a space for hanging out should be your first landscaping project. And you can't go wrong with a fire pit in your backyard surrounded by a comfy lounge chair. Use the space by the fence or house wall to build a stone patio with a fire pit in the middle. A few potted plants will give a relaxed vibe to the area and make it more in tune with the rest of the garden.
For the evening version, line the path to the fire pit area with large rocks and solar lamps to give it a more serene look. String lights on the tree branches, bushes, or wall will cover enough and turn the focus on the fire. If you add a projector screen or a TV set, this will be a great place to spend time with your friends and family watching movies and games. And if you place a grill grate over the fire pit, it will become a barbecue making it a practical addition to smaller backyards.
4.     A private reading nook
Spending summers outdoors in your garden is a wonderful reason to gift yourself with a reading nook. It is easy to build in almost any part of your backyard and can take the shape of anything you like. The most commonly used design is a bench covered with plush pillows and enclosed with tall plants for shade. However, a hammock between the trees or a hanging sofa under the pergola will also do the trick, even though they don't offer complete privacy.
On the other hand, investing in the creative gazebo will give you a reading nook even when the weather is bad and a good hideaway spot. Design a path to the gazebo to help it fit better with the rest of the landscapes, and add wall lamps for a comfortable ambiance. A cozy seating area where you can also lie down is a must but it doesn't have to be anything too complicated. Hanging potted plants from the gazebo side will introduce color and make this reading nook more comfortable.
5.    A spa zone
Working long hours throughout the week simply begs for a relaxing area in your backyard that will take away all the stress. The centerpiece of this type of landscaping should be a hot tub or a swimming pool that you will create all the other details around. To make the area more relaxing, opt for natural materials like stone and wood since they go well with water features. Also, add as much greenery as possible to make your spa zone more calming.
On the other hand, if you don't have a big enough budget or backyard for a pool or hot tub, don't miss out on the soothing sounds of water. A fountain is an amazing feature that usually gets neglected or forgotten. Besides being pleasing to the mind, it's also a great way to offer water for the birds and give a rustic feel to your cottage garden full of colorful flowers.
6.    Eco-friendly space
More than ever, adapting eco-friendly principles in everyday life is vital to preserve the environment and prevent some of the catastrophic changes. It doesn't take much to start helping the planet but the effort can have a far-reaching effect. Instead of creating a typical garden, go for the one that is more free of form and with a rustic feel.
Opt for planting wildflowers to attract natural pollinators like bees and butterflies, and even hummingbirds if they are common in your area. Lavender, wallflower, and marigolds are only some of the colorful blooms that will help you lead a greener life and have a magnificent garden. The best way to attract wildlife is to use native plants and plant trees which will also reduce noise pollution. Allow your garden to become overgrown, but make sure to add bird boxes, hedgehog homes and maybe even beehives. Retaining walls can make excellent flower bed borders and are often used for this purpose. Make sure to choose the appropriate materials for your retaining wall and the right type of soil and flowers for your climate and location. If you are based in Melbourne, you may check out Retaining Wall Supplies for high-quality retaining walls and concrete sleepers to build your flower bed.
7.    Your DIY garden
While some people like to garden to relax or read a book, others enjoy a good DIY project once in a while. And there is no better thing you can do for yourself than landscaping your backyard. This will be a terrific way to pair up your hobby by turning your outdoor area into a relaxing place. If you are crafty with the carpentry, you can use to build a deck, furniture and even an awning like gazebo or pergola.
But if not, you can still use your creativity to restore old pieces bought on yard sales and add a personal touch to those that lack character. Add planters with resilient plants by the deck to create a live wall that will offer privacy and a peaceful spot to rest. Walls are perfect for building horizontal planters for herbs and seasonal flowers to introduce fragrances into your backyard.
8.    Garden for a foodie
If you pay attention to what you eat and like fresh produce, then having your own vegetable and fruit garden is a great idea. Start by buying garden equipment like a hose, drill, weeder, fork, trowel, and gloves you will need to prepare the soil and planting. There are two ways you can grow your own food – in planters or directly in the soil. The former is easier, practical and will bring order into your garden, although it may limit the amount of space. But for a first-time farmer, this is the ideal way to start.
Choose easy-to-grow vegetables and fruits like lettuce, strawberries, blackberries, peas, onions, potatoes and tomatoes. Instead of planting apple and peach trees, opt for their dwarf versions you can grow in pots. Always decide on the plants that are commonly grown in your region and also pay attention to how much sun you have in your backyard. And soon enough, you will have plenty of fresh fruits and veggies to make jams, soups, casserole, pies and other tasty meals you like.
9.    A romantic getaway
For all those with a romantic streak who love to surprise their partner, having an intimate spot in your backyard is a must. This type of landscaping is all about colors and flowers with a small patio area big enough to set table for two. For the shade, use an arch made of cast iron which will offer wonderful support for flowery vines like Moonflower and Star Jasmine.
On the other hand, Bougainvillea and Wisteria are wonderful when they have enough room to show their lavishness and rich colors. So instead of an arch, build a wooden pergola that will allow these plants to grow and drop their blooms from the ceiling offering perfect shade. String lights and candlelight are perfect for building an ambiance full of love and giving you two a place n the backyard.
All in all
These backyard landscaping ideas offer only some of the possibilities to turn your outdoor area into something you will truly enjoy. The only way to do that is by matching your lifestyle with the way and time you have to organize the exterior space. Once you find the perfect balance, not only will your backyard become more useful, but also become your favorite place.