It's a great honour being asked to be somebody's best man, but it's fair to say that some guys are better suited to the job than others. Being organised is key to succeeding in the role, which can be daunting for somebody who's never had any behind-the-scenes wedding experience, but is still determined not to let his mate down. If you're in this position, don't fret—we've put together the ultimate checklist of a best man's most important duties, helping you do a job worthy of your title.
Prior to the wedding
Help choose the groomsmen's outfits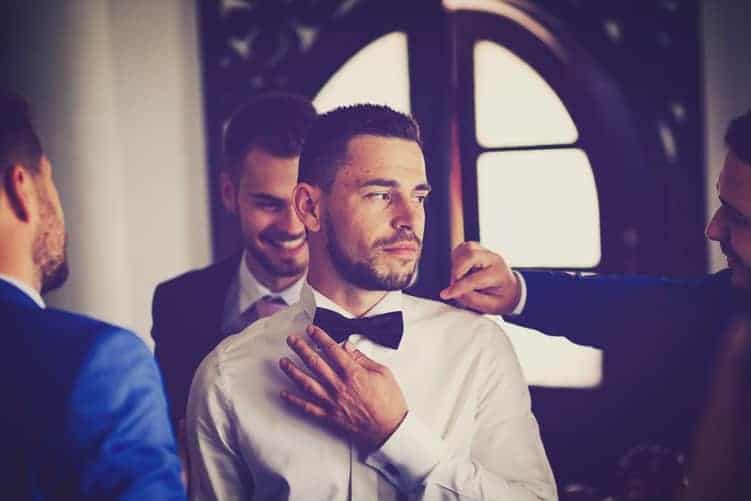 Your pal could probably do with some help when it's time to choose what to wear on the day. This means considering colour palettes, tie patterns, boutonnieres, and any other accessories you want to match with. Once the outfits have been chosen, you'll need to decide if these will be bought or rented and ensure that everything has been ordered and paid for on time. You may also need to arrange additional fittings to make sure that everything fits perfectly.
Organise the stag do
Planning how to celebrate the groom's farewell to the bachelor life is often the most fun part of the best man's role. Nowadays, stag dos are much bigger than just one night out and it's common for the party to last a whole weekend, with gangs often travelling abroad and taking part in wild activities. Though it's customary for you and your mates to poke fun at the groom throughout the festivities, you'll still want him to have a good time, so make sure you organise a bash that matches his personality. For instance, you could arrange a camping trip if he's an outdoorsy type, or perhaps he'd prefer to fly to a European clubbing centre like Budapest—recently voted one of the best stag-do destinations in the world. As noted by stag organisers Maximise, the Hungarian capital offers "enough activities to keep even the fussiest groom happy". Wherever you choose to go, make sure you prioritise the groom's preference and aren't swayed by what the rest of the group wants to do.
Assist the guests
Not wanting to bother the very busy bride and groom, it's possible that you'll be the one who some of the wedding attendees will approach with their burning questions. Therefore, it's a good idea to be well-versed in any key details about the wedding, particularly location, times, transport, catering, and gifts. It may also be your job to help book travel and accommodation for the guests if the ceremony isn't taking place locally, so make sure you do your research as far in advance as possible and nab the best deals for the wedding party.
The night before the wedding
Finalise your speech
The best man's speech is probably the duty you're most keen to get right and is perhaps one of the more memorable moments of the day. Try and get the opinion of a friend and practice the speech on them to notice how certain jokes or stories land and make any minor adjustments as needed. Just make sure that any anecdotes aren't too x-rated to be recounted in front of the family and that your speech doesn't run on for too long—as funny as your speech is, no one really wants to sit there for longer than about 5 minutes. Remember to end the speech with a heartwarming story and a toast to the happy couple.
Be the groom's rock
Nerves may start to set in as the big day draws closer, so you may need to support your friend as he prepares to take his vows. Planning a wedding can be very stressful and the groom could have a few complaints and confessions he's desperate to get off his chest. Be a good listener and reassuring so he's more likely to get a good night's sleep and wake up feeling refreshed and ready for the occasion.
On the wedding day
Watch the clock
As it's a day of celebration, it's common for the groomsmen to get ready together while enjoying a few drinks and listening to music. You don't want to stress on the morning and would rather have the celebrations start early—and this can even help put the groom at ease and suppress any premarital jitters. However, as much as you'll be enjoying yourself, it's your job to keep your eye on the clock and make sure everyone is ready to leave for the venue on time.
Take care of the rings
The best man is usually asked to hold the rings until it's time for the bride and groom to exchange them. Since these are such a key part of the ceremony, you will have to guard them carefully. If the thought of leaving them loose in your pocket makes you jittery, store them safely in a ring bag. A personalised pouch also makes a thoughtful memento to give the newlyweds after the ceremony.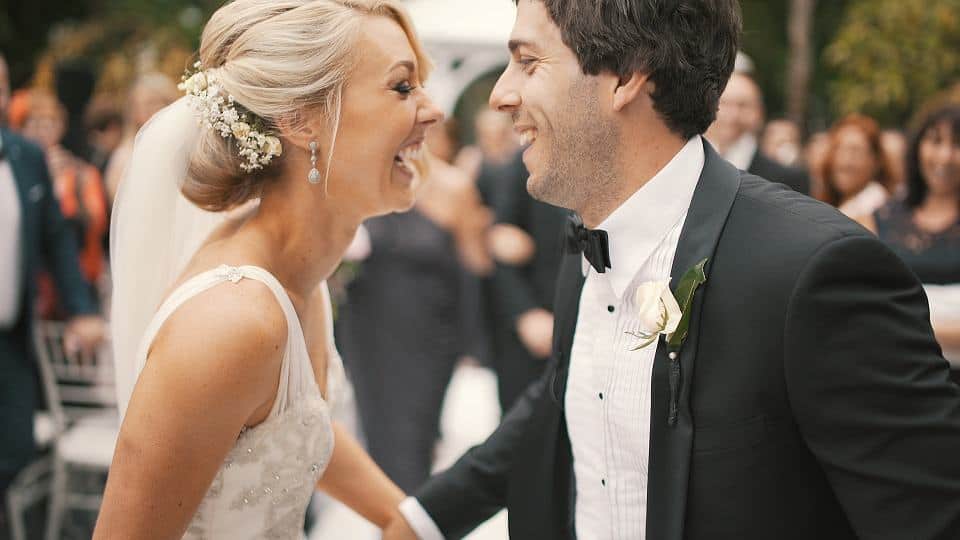 Dance with the maid of honour
After the newlyweds have had their first dance, it's traditional for the best man to have a dance with the maid of honour. It's a good idea to have a chat with her in the lead-up to the wedding if you don't know her very well, just so it's not awkward on the day. You may even choose to take dance lessons together if neither of you has any experience, which can even help calm the nerves.