DIY Man Cave On Budget
Working from home has its benefits and drawbacks. For most working men, having their own man cave where they work from is a blessing. Workplace design has an enormous impact on motivation and productivity.
What could possibly be better than being able to work from the comfort of your own personalized DIY man cave? The main downside is that it might be expensive to furnish properly. Creating the ideal home office on a budget will require some ideas. Here's how you can get off to a good start.
1.    Paint it bold and brash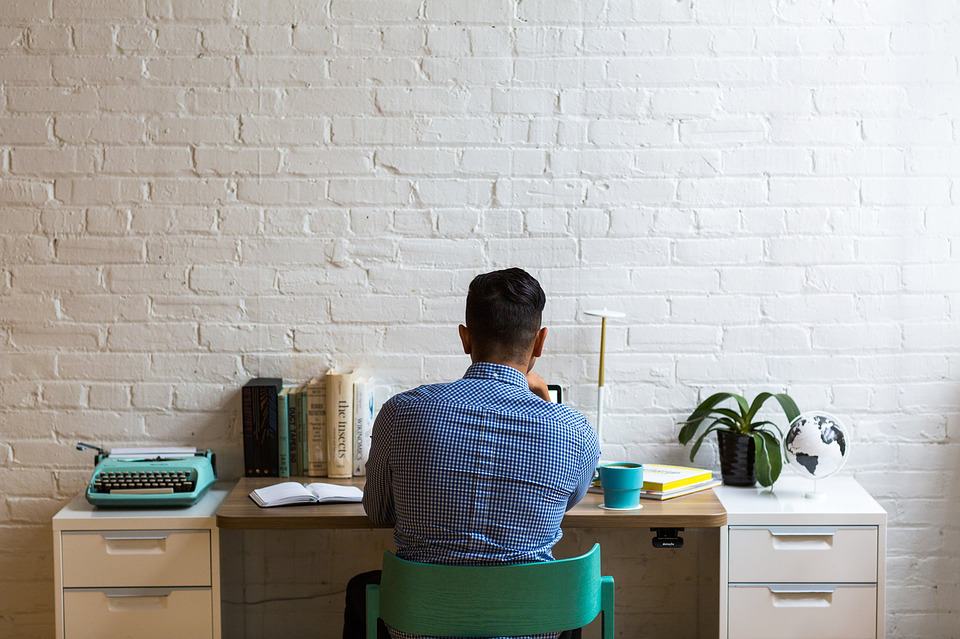 When it comes to designing a home office, colour is everything. There's no shortage of interesting and aesthetic designs that incorporate colour in clever ways. Just about any colour is on the table, you shouldn't limit yourself. Even if you're aiming for the pinnacle of a masculine DIY man cave, you shouldn't skimp out on colours.
The kind of colour palette you should get for your home office depends on the overall design. If you're aiming for a rustic look, you will want to incorporate a blend of different wood colours and some gorgeous leather details. It would have to cozy like a home, while also exuding a kind of rugged manliness. The colour scheme on the walls and floor should be relatively uniform, but that can also vary. It really depends on what else you add to those walls.
If you're leaning towards a contemporary style, there's even more variety than you might think. Even if most contemporary styles consist of varying shades of grey and black, you can pick and build some interesting patterns from them.
2.    Spare no details
While this might be your designated place of business, it should also be a place of leisure. After all, what good is a home office DIY man cave if you can't have a bit of fun with it? You should go all out on the details and make it into an office worth looking at.
You can add sports memorabilia from your favourite local teams like the Bristol Rovers or the Bristol Bears, or perhaps photos from live games you got to watch. Transform your masculine home office into a testament to your interests. Unify all the different details you introduce into one aesthetic that matches your taste. Every decoration should be looked at as an opportunity to give the office the exact look you want it to have. Besides the overall look, you should think about the function of the space. If your man cave is where you are going to watch your local sports, you might consider getting an aerial installation in Bristol for Freeview's coverage. If you are an avid reader, what kind of books have you been reading lately? They would probably look nice on a wall-mounted shelf close to your desk. You can even grab one and read a page as you take a break from working.
If you have a penchant for art, why not adorn your walls with some gorgeous pieces? Remember, there's no reason to hold out when it's supposed to be your ideal personal office. You can hang classic art that's framed as you would expect it to be, or you could even stick posters up. If you like comic books, turn all those walls into a giant comic amalgamation of your favourite pages. There's no limit to what you can add in details. After all, it's your office and you need to feel at home here; the perfect DIY man cave.
3.    Enjoy your view
Wouldn't it be great if you could have a good exterior view to go along with your gorgeous interior? It's time to stop wondering and start making it happen. If you're lucky enough to have a good view outside your window, you shouldn't take that for granted. If your house or apartment are located at a significant height, it might be time to take advantage of this. How do you make your view look even better?
For starters, you're going to have to give yourself a wider opening for that view. If your home office only has a small window or two that point toward your view, that would be a disservice to your office design. You want to be able to enjoy a full and rich view outside your home. Start by making those windows bigger. If they're conveniently placed, you shouldn't have much issue making them even bigger than they were before. On the other hand, you might not always have a window that's pointing in the right direction. In this case, you should be proactive and build one. After all, it's well worth the view you'll be looking at every day.
Even if your home is on the ground level, that doesn't exclude your office from having a bombastic view. You can turn your backyard and garden into a lush oasis that would be refreshing to look at. Plants are known de-stress tools and they can improve focus. Imagine how focused you'll be with the ideal garden view waiting right outside your window.
4.    Get practical
Your home office can't just look nice, it has to feel nice. You have to design it with practicality in mind, while also making sure it remains comfortable. Often, men will design their ideal office without thinking about it in the long run.
Your office has to be easy to clean so that you don't spend excessive amounts of time maintaining every corner of the space. Plus, you need to take a look at some practical elements that will make the room more convenient to use and maintain.
Has it crossed your mind to check where the door handle goes when you open the door? Most of us only start installing door stops once the walls have accumulated a few dents. You need to take note of these kinds of details before they become a problem. If you have a lot of electronics that you work with, your home office has to have multiple outlets. You don't want to lug huge cable extenders around and make the room look like a cluttered mess.
5.    Have a toast to success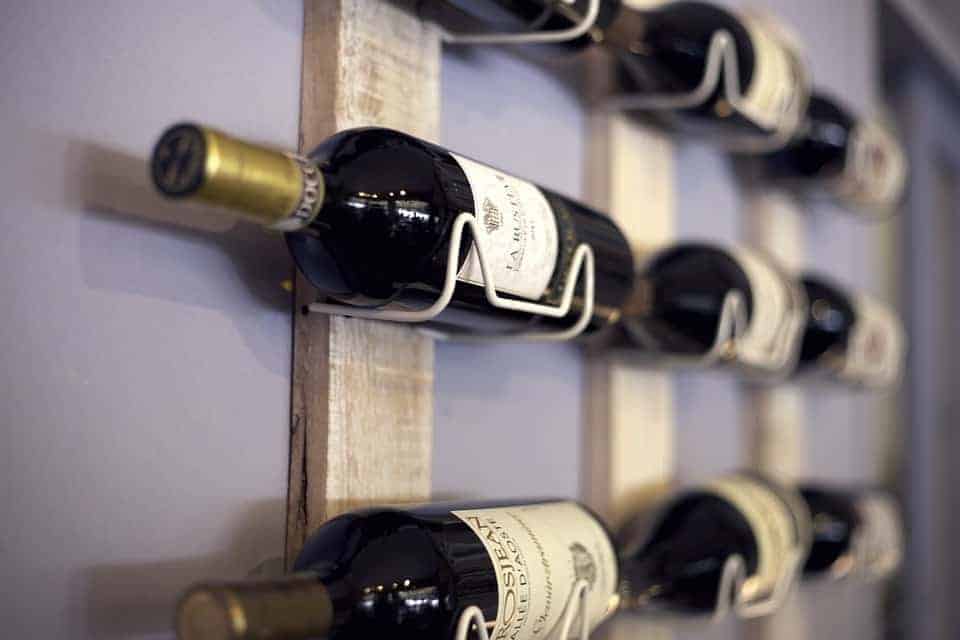 No one can argue against good liquor. It's something that can calm your nerves and it looks nice standing there on a shelf. Obviously, there's going to be no drinking on the job, you don't want to inhibit your potential. However, there's no reason you can't have a couple of high-quality bottles lying around. You don't want them there for the convenience of drinking, you want them there as a symbol of status and success.
Why not keep a modest supply of something good on a designated spot? If you're a big fan of wine, having a case with matching glasses is going to look gorgeous, especially if you have a liquor cabinet ready for it. Whiskey has always been the business choice, although it should only be consumed outside of business hours.
It's nice to have some celebratory liquor around for when the situation calls for it. Imagine for a moment that you've just finished a massive project that clients were looking forward to. You have something nice to add to your list of achievements and you've increased your business. Clients are pouring in and you can't help but celebrate with a glass of something nice. Have a toast to yourself and enjoy your perfect home office while the business keeps flourishing.
Conclusion
Turning your home office into the ideal DIY man cave isn't too difficult. You just need to channel your inner man and go all out with your creativity. Consider the above examples for your DIY man cave and you're going to have an office that will be the envy of all your friends.
Author Bio:
Sarah Jessica Smith is a young blogger from Sydney. She is in love with life and all the things that can make her daily routine easier. She loves to write about home improvement, lifestyle, and all the small things that make life such a great adventure.