Today, the job market is quite competitive, and applicants find it challenging to get a dream position. CV is a key element of a successful interview, and it makes you closer to desired employment. When applying for a position, you communicate to the employer your career and provide evidence why they need to hire you specifically. 
An average CV consists of up to 500 words and two pages. According to statistics, 77% of employers state that experienced workers should avoid using a single-page resume. In this article, we will help you to make up a professional CV that will ensure you a great position. Let's move on to tips on how to create an outstanding resume. 
1. Include Must-Have Resume Sections
A good CV should contain all the necessary information about the applicant. If it's well-structured and clearly presented, the HR manager is more likely to pay attention to your resume. Pay attention to the following sections to include in your CV:
Personal Information:

Your personal data should always be at the top of the CV and include your name, phone number, and email. There is no need to write a full address, and indicating the city where you are located will be sufficient. It'd be great to add your social network profile to provide employers with more personal details. There is no wonder as our profile on the Internet is our face for others. 

Work Experience:

This section must include your previous positions, listed from present to past. You should indicate your job titles, company names, and employment dates for each workplace. It'd be beneficial to summarize your role and main achievements. Moreover, including examples of your accomplishments is a fantastic chance to stand out. 

Education:

Education is a core aspect of a good CV, so you need to specify the name of the institutions you studied at and obtained degrees. You should also include different evidence of your personal progress and proficiency, such as courses, certifications, training, etc. If you were a volunteer and participated in different projects and exchange programs, add this data as well.

Skills:

Now, employers pay attention to both hard and soft skills on CVs they get. Thus, you need to include different types of skills in the resume. When talking about hard skills, we mean specific proficiencies and certifications, such as Microsoft Office, data analysis, multilingualism, project management, and more.




Soft skills reflect your personality and personal attributes, relating to an ability to fit into a company's culture. The most common soft skills include leadership, communication, time management, problem-solving, conflict resolution, and more. 

Summary or Objective:

This section is optional, but it is essential for an outstanding CV since most HRs consider this short paragraph beforehand. Your

objective

must briefly describe skills or experiences you could contribute to a position or company. Show the employer that you have a lot to offer them to stand out from a bunch of other applicants. Moreover, it'd be beneficial to avoid general statements and desire advancement.

Additional Sections:

Consider that modern HRs highly appreciate non-standard resume sections, so if you want to stand out, include at least one "additional" CV section. They may be the following: languages, interests, software, licenses, publications, conferences, etc.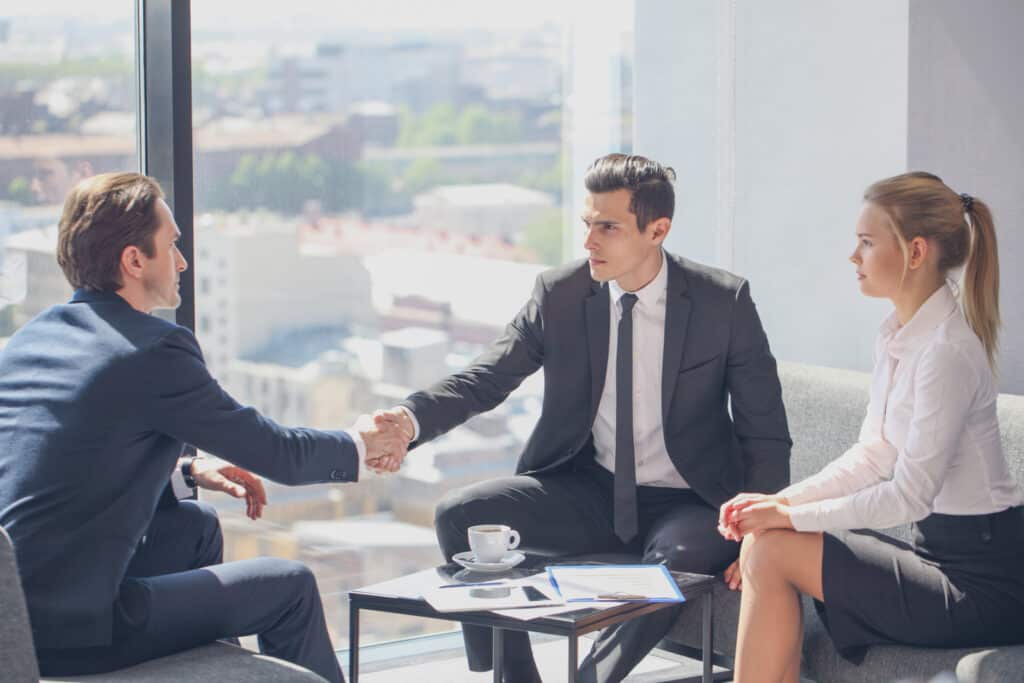 2. Adjust Your CV to a Specific Job-Offering
The HR managers have dozens of resumes to process, therefore, they automated this monotonous process with the help of quick scans and ATS (Applicant Tracking Systems). These technologies use a keyword scan method to define whether your resume corresponds to the job description. So if you want to show that you are the best candidate for a particular position, tailor your CV to the company's requirements and needs. 
Therefore CV tailoring is a key factor for standing out from the crowd of competitors. First of all, you should identify the employer's requirements and then highlight specific skills in the resume that meet their needs. Specialists also recommend categorizing your skills into job-related, transferable, and adaptive to better customize the resume. 
3. Carefully Paragraph Information
Your CV should be easy to read and broken into sense groups so that managers quickly find the data they need. It'd be great to use simple fonts, short sentences, bullet points, and a summary. 
The two-page curriculum vitae should reflect your proficiency and ability to present yourself in the best possible way. If you can logically structure your skills, abilities, roles, and qualifications and express thoughts clearly, then you can manage many tasks and suit the position. Divide information into logical sections and add headings to each of them. A lengthy CV with messy paragraphs is never an advantage as it's hard to read and process. For easy navigation, consider implementing bullet points but do not experiment with their styles. 
4. Prove Your Value
You can stand out with your CV using solid evidence of your proficiency. Facts and figures are the most effective way to show a candidate's achievements and productivity. It's possible to dazzle the employer by providing key achievements of the company you worked for before. Include the time you need to complete the project, provide possible ROI they will get from hiring you, or reduced loss by a specific percent and increase in staff productivity under your leadership. 
Another excellent way to positively impress the employer is to experiment with resume format. Applicants usually use paper CVs and standard templates, but you can create a video presentation of yourself using a free webcam recorder. Mind that it can work for creative professions connected to art or journalism, and if your employer is old-fashioned then it'd be better not to risk it. 
5. Avoid Being Ordinary
Headhunters are tired of similar CVs with cliches describing you as a multifaceted person able to handle any challenging situation. Please, no more phrases like "passionate", "team worker", "enthusiastic" etc. Professional context requires careful word choice, and in order to stand out, you need to be creative and unpredictable in a positive sense. People use general phrases if they are not confident in their achievements. So take it into account when creating a CV for landing your dream job.
Conclusion
A carefully crafted CV is an indispensable tool in the modern job market. Recruiters pay attention to your resume first, and they will never interview you if it is made up poorly. Stick to these rules and be confident in your proficiency and value. Try to show the employer what they expect to see in their potential candidate. Never give up and learn from your mistakes to achieve success.