Your hair is your crowning glory! You would like it to appear at its best, always. However, only an appropriate hair routine can do the needful. You do your part, and let dermatologist-certified hair products do the rest.
Frequent Washing of Oily Hair
Does your hair seem like an oil-producing factory? If yes, it could be that the oil glands in your scalp are working overtime. Now, you cannot do anything much to stop this activity. Therefore, the only alternative is to wash your oily hair frequently. It could be a daily routine, even without shampoo. It could be once in 3-4 days. The choice is yours, depending upon the extent of oil in your hair.
Regarding the shampoo, do make sure that it is a sensitive scalp shampoo. You may be forced to use a hair product daily. Therefore, aggressive scrubbing will not help. Instead, it may even lead to scalp flaking. Left untended, the flaking can lead to the appearance of dandruff or other skin diseases.
In case, you have opted for chemical treatment of your oily hair, it is bound to be drier. Then, you will not have to shampoo it often.
Type of Shampoo
It depends upon the kind of hair you have, whether it is dry, oily, or a normal combination of both. Only after knowing this, you may purchase the perfect shampoo, conditioner, and other hair products, to create and maintain beautiful hair.
According to experts, shampoos are the major culprits for scalp sensitivity. They often contain harsh surfactants/cleansers in them.
The signs that point towards scalp sensitivity, include pain, burning, redness, itching, or tingling. Sometimes, there is a feeling of tightness.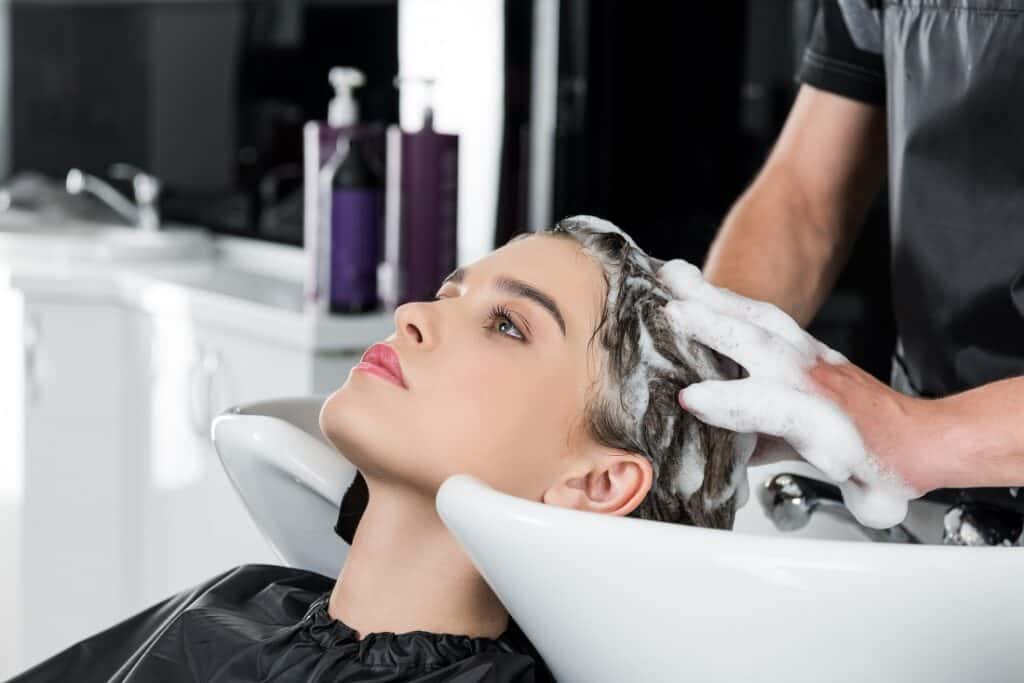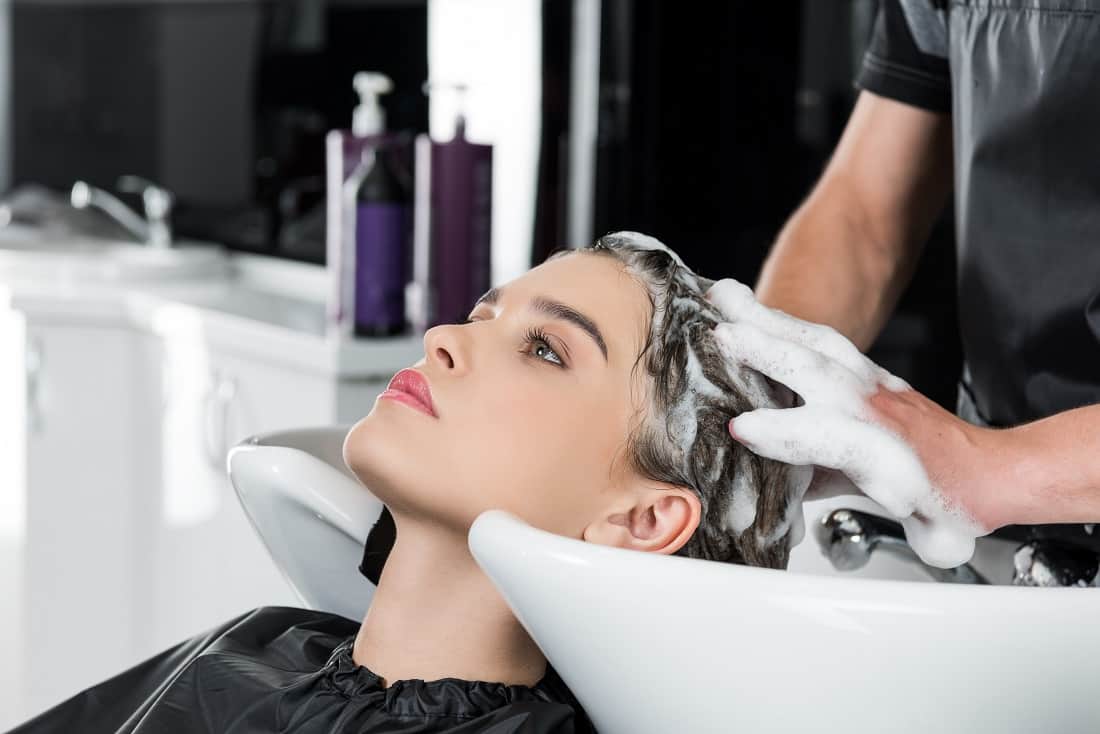 Shampooing and Conditioning
It would be good to go in for a shampoo and conditioner combination. For instance, a smoothing agent works fine for coarse or damaged strands. Something that can add volume, is great for thin-looking hair. You may even have professional advice for selecting the appropriate hair product. Additionally, keep in mind your day-to-day routine, such that the texture and style of your hair remain undisturbed.
After selecting the right shampoo for your hair, use it majorly on your scalp. The rest of the hair may receive light treatment. If you don't do this, the hair covering your head is bound to appear coarse and dull.
If you are using a combination product, you need not worry about separate conditioning of hair. If you are using a separate conditioner, focus on the tips of the hair only. Do not use it all over the scalp, or on the length of your hair. Your hair may turn limp and lifeless!
Swimming
The water in swimming pools contains chlorine, which damages hair. Therefore, condition and wet your hair, directly before going for a swim. Similarly, you may opt for a swimming cap that covers your hair adequately, and tightly.
After your swim, go in for a shampoo that is specifically suitable for the hair of swimmers. You may even use a deep conditioner.