Social media pages rely heavily on quality photos to catch the attention of the masses. Businesses offering products and services on social media need high-quality photos to sell. Even social media influencers want quality photos to attract more followers and assert their influence.
Since humans are visual creatures, we tend to take brands with quality photos as more serious than those with blurred or low-quality product images. Images also help to give an impression. Have you ever heard of the familiar adage, "you only have one chance to make a first impression; therefore, ensure you make a good one."
Your profile picture will initially attract potential customers before looking at your content. You may have informative, killer content and crazy product offer, but if the images are not inviting, you may not drive traffic to your social media site.
The need for high-quality photos for your social media accounts
We live in an era of the camera in everybody's hands. Today, most social media posts have accompanying images to increase their readability. A study by one marketing firm, MDG Advertising, showed that content combined with images attracted more than 90% more views than content without images, underscoring the need for quality photos on social media posts.
High-quality images get the attention of the audience
Have you ever clicked on a page you did not plan to click because the cover image was breathtaking? Many people like me have had their attention stollen by color pictures of tourist destinations, restaurants, products, and even people.
Before you come back to what you were searching for, you would have read the contents with the killer photos. You want to ensure your photos are top-notch to achieve the desired results.
Images keep your audience interested.
Keeping your audience interested in your content day-in-day-out is a daunting task, but the effort is worth it. Posting different high-quality images will keep your customers hooked to your page. You want to ensure that the photos are about what interests your customers so that they can engage with your content.
High-quality images show professionalism.
A social media account with sloppy, blurred, pixelated, badly cropped, or third-grade product photos shows a lack of professionalism. Potential customers or followers will likely be turned off. Images on your page represent your brand.
If your photos are clear and attractive, it tells your audience that you know what you are doing and care about how people view your business. It also shows that you care about your customers and have the resources to serve them.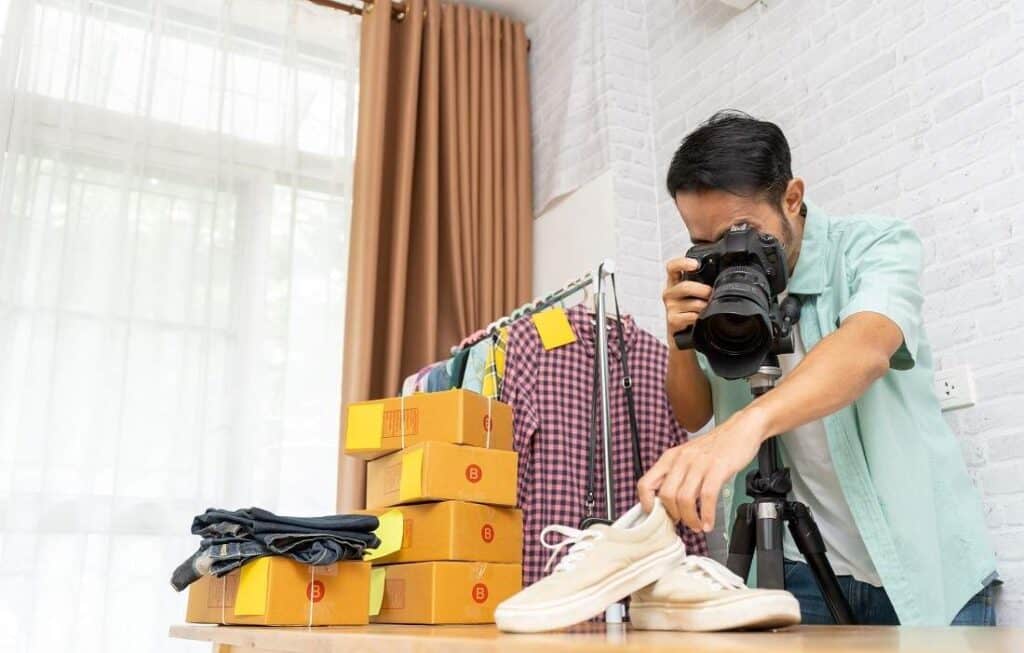 Quality photos help send a clear message.
You probably have heard the saying "a picture is worth a thousand words;" however, in the era of social media, it is worth a thousand hearts on Instagram or a thousand pins on Pinterest.
A picture can tell a story, showing how your product or service impacts your customers' lives. Social media is about showing your customers more than telling them.
Also Read – Saivian Eric Dalius – How to Start a Business Using Social Media as a Platform
Your message is memorable.
Brand loyalty relies on how long customers can remember your products. Our memory and concentration are deteriorating at an alarming rate. Research shows that humans can only remember 10% of what they read after 72 hours. However, combining fitting images with your content allows your audience to retain approximately 65% of that information after 72 hours.
An analysis by Hubspot showed that Facebook statuses with images generated 104% comments and 53% more like than statuses with text only. These statistics show that social media images are powerful tools that can easily catch anyone's attention.
However, you need serious editing to create eye-catching images because not all photos come out the way we want them. What tool can you use to edit your photos, removing any blurriness and making them Insta-worthy?
Stellar Repairs for Photos- your social media partner
Social media sites like Facebook and Instagram thrive on high-quality photos; however, many people complain about blurred pictures on their pages different from those they took with their gadgets.
You want to post images that you are proud of, which can draw traffic to your site. A lot of editing goes into making an image appear great on your page. Stellar Repairs for Photo is your preferred software to help you repair broken, corrupt or damaged photo files on any storage media. It supports all file types such as JPEG, CR3, CRW, MRW, NEF, DNG, ERF, PEF, RAF, ARW, CR2, SR2, SRF, and TIFF.
With Stellar Repair for Photo, you can fix blurry, distorted, greyed-out, and pixelated images(Quality Photos). You can also correct invalid image files and corrupt headers. Even if your image is severely corrupted, this software can help you extract thumbnails.
Your photo editing process is made easier, ensuring that your social media pictures attract potential customers' attention. I have used this easy-to-use software to make my social media images as good as new.
What makes Stellar Repairs for Photos suitable for social media photo edits?
This software is quick, secure, and easy to use. Its straightforward and clear-cut interface makes it easy to use and repair your photos even if you do not have technical knowledge. Some of its unique features include:
Ability to repair photos in any camera memory card– Stellar Repair for Photo makes it possible to repair all kinds of pictures shot and stored in any digital storage device.
Multiple Photos Repair at once– Stellar Repairs for Photos can simultaneously repair numerous photos at go. You can select several images of different formats and sizes and fix them in one go.
It fixes photo corruption issues– Stellar Repairs for Photo can help you improve unreadable image files, even when the image has a corrupt header, invalid image structure, or invalid marker. If you're the images you want to use on your social media accounts are grainy, greyed-out, or blurry, Stellar Repairs for Photo can help make them professional.
This software is the real deal for anyone having issues with substandard photos for their website or social media pages.
The Bottom Line
Your precious photos can be corrupted despite your efforts to prevent this from happening. Don't despair if you find that your images are greyed-out, distorted, blurry, pixelated, grainy, or not opening.
Stellar Repairs for Photo software can help you restore your photos intended for social media to their original look, allowing you to get the attention you need on these sites. Whether you have Windows or MacOS platforms, this software does an excellent job of making your image new.