Dad and Buried – an anti-parent parenting blog – is hugely popular! It was founded by Mike Julianelle and is a top example of dad and daddy blogs. It provides practical advice, motivation, some religious aspects and lots of personal experience.
In this review, we'll take a closer look, judge the content and style, and give our rating.
Overview of Dad and Buried the Anti Parent Parenting Blog
Parenting can be rough. To stay motivated, I use resources on the web, like Dad and Buried – an anti-parent parenting blog.
I heard about this blog on a radio show about fatherhood struggles. According to Mike Julianelle, the blogger, it offers light at the end of the parenting tunnel.
It offers time-saving tips, health advice, finances, marriage/relationship problems, and humour. It talks about issues not often discussed, like going against societal norms or gender roles.
Dad and Buried encourages anti-choice abandonment over rigid expectations. It's a great source of inspiration for parents who want advice outside of traditional parenting styles.
What makes this blog unique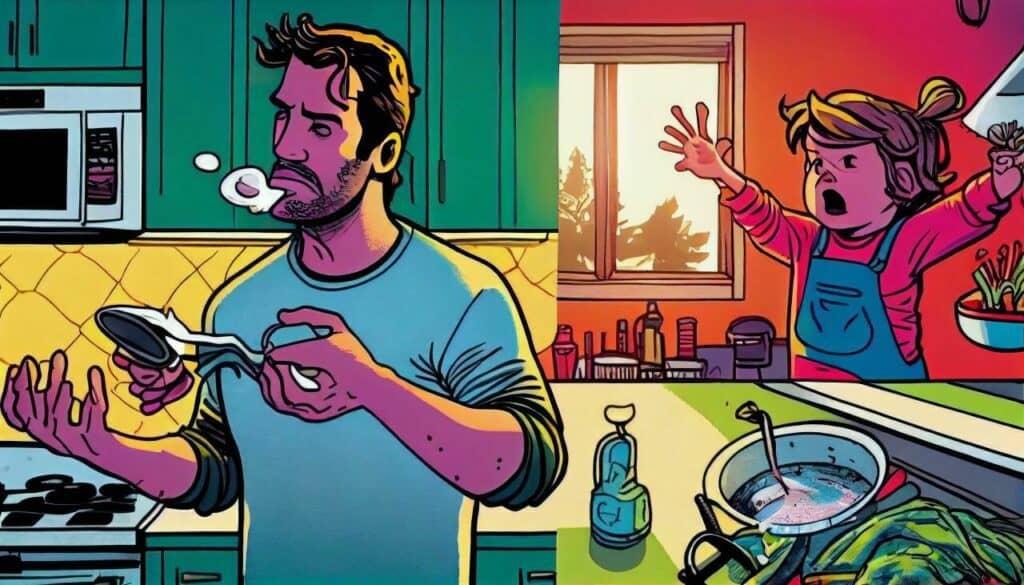 "Dad and Buried" blog stands out from typical dad blogs. It focuses on being kind to ourselves, looking at parenting from a different angle and breaking free from old-fashioned ideas of parenting. It is written from the author's experience and carries a tone of understanding, acceptance, and humor.
This blog is for everyone, no matter their religious beliefs or views on parenting. Topics include relationships with other parents, guilt from parenting mistakes, reducing stress, improving communication with kids, establishing a supportive family, single fatherhood, and creating balance between work and family.
What makes this blog so unique is that it is honest yet uplifting. It acknowledges that fathers may not have much time or money for childcare, but offers ways to make the best of it. Plus, it provides advice on integrating faith into parenting.
Blog Content
Dad and Buried – that's the anti-parenting blog. It's a great pick for dads who seek practical advice and motivational stories. Plus, there are personal accounts from other parents raising kids in the real world. Content-wise, it's broad. It covers discipline, marriage, faith, fatherhood and more.
Check it out if you want to learn more about it.
Practical advice for parenting
Parenting can be tough. But Dad and Buried, the anti parent parenting blog, offers a spunky view. This website is full of tips from Papa's own experiences as a dad, with a personal and informal writing style. It also incorporates faith and inspiring stories from other parents.
Content includes calming annoying children, making a strong family structure, fostering respect, and reducing stress levels. Plus, strategies for temper tantrums, guilt in working parents, and more. In short, Dad and Buried is a great source for keeping up with parenting trends and learning tips to tackle family problems!
Motivational posts to help parents stay positive
Parenting can be tough! So it's great to read other parents' experiences in blogs like Dad and Buried – an Anti Parent Parenting Blog. It offers advice from those who have "been there, done that."
Posts like "Valuing your Life as a Parent" remind us to take time for ourselves and not just focus on the day-to-day. "Enjoy Your Time with Your Kids" tells us to spend quality time with our children and not worry about providing them with everything "now". Plus, posts like "The Power of Keeping Faith in Parenthood" give us spiritual guidance during hard times.
Dad and Buried also offers practical tips for parents, like avoiding burnout and creating an effective discipline system. There are even posts about fun activities families can do together.
Whatever you're looking for, Dad and Buried has it!
Religious and spiritual guidance for parents
Dad and Buried is an Anti Parent Parenting blog, perfect for parents searching for spiritual and religious direction. Founded by a Christian dad, this blog covers topics such as:
Staying connected to heaven while parenting
Balancing parenting with spiritual well-being
Creating your own prayer life
Using the Bible in parenting
It also has practical advice from the author's own experience as a dad of four. He shares his struggles and successes so that other dads can benefit. Plus, it provides an informal platform for parents to share their kids' accomplishments, bond online, and get advice.
The blog also has religious-based persuasive pieces and motivating quotes. It even has lifestyle tips such as reducing stress and making time for yourself. All in all, this blog serves as an interactive source of support where fathers network with like-minded people while staying faithful to their faith. It offers guidance through scriptures in the Bible, helping them practice conscious parenting each day.
Personal stories from the blog author
The Dad and Buried blog offers a special way to connect with fatherhood. It's written by Doug McKelvey, a dad of two. He wants to support other dads who don't fit traditional parenting roles.
Doug often draws from personal experiences. He shares the good and bad in an honest, funny way. He also takes inspiration from his faith.
Examples of posts include "Why Fathers Don't Cry", "Padre PTSD" and "When Life Gives You Lemons…Depression". They cover areas where dads struggle emotionally or mentally. Other topics like "I Will Stand By My Wife" show Doug's dedication to being a positive role model.
Dad and Buried gives readers an intimate look at real-life situations. It provides motivation and advice for navigating issues different from today's norms. It also gives funny stories that anyone can enjoy!
Blog Format
Dad and Buried is a blog for all those hardworking dads out there! It brings advice, practical solutions and motivation to help parents and dads handle their everyday struggles. It's written in a first-person voice and covers a range of parenting topics.
From self-care to creating a supportive home, this blog will guide you on how to become a better parent. It has an informative, practical and motivational tone, with a personal touch from the author himself – a dad who speaks from experience.
Easy to read layout
Dad and Buried's Anti Parent Parenting Blog has an appealing layout that anyone can read. Each post starts with a short intro, then it explains the topic in depth. There are images, quotes, and references for readers to understand key points better. Plus, the blog has personal stories readers can identify with.
The website's navigation is easy – the top dropdown menu directs visitors to related articles, and the side menu bar has links to the homepage, About Us and Contact Us.
Frequent updates
Dad and Buried's blog is a great read. It's updated often and always relevant. His posts are thought-provoking and entertaining. Dad and Buried reminisces on father/daughter moments and compares parenting styles between countries. There's always something new to digest. Lots of parents love having access to insightful posts, no matter where they are.
Dad and Buried focuses on the experience of being a dad. It covers topics like tech-based camping trips, fitness tips, and how to keep your sanity with kids. It's therapeutic for people who don't have kids yet, but want to learn about parenthood.
Variety of topics
Dad and Buried the Anti Parenting Parenting Blog is an extraordinary dad blog. It covers topics like parenting, business, relationships, religion, and personal reflections on life. Established by Mike Julianelle, the blog has been praised for its unique take on fatherhood.
The blog gives advice on fatherhood and provides motivation to dads. Mike shares his own stories of fatherhood and family life to give guidance to other dads. It also focuses on overcoming the hard parts of parenting such as dealing with rebellious children and balancing work and family. Finally, the blog provides faith-based content to address spiritual matters that come along with being a parent.
From reflections to stories to conversations about fatherhood, Dad and Buried the Anti Parenting Parenting Blog has something for everyone. It offers help for day-to-day parental duties, and a place for dads to relate to each other and balance all their roles in life.
Conclusion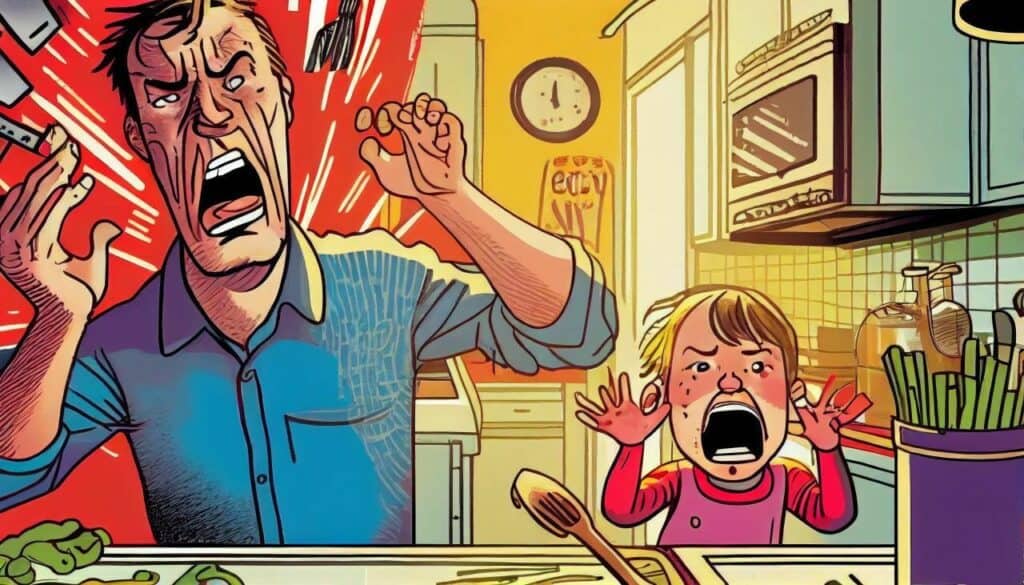 Dad and Buried's Anti Parent Parenting Blog is one-of-a-kind and helpful for parents! It has practical advice, motivating tales, individual experiences, religious views, and more. If you want a motivating and useful parenting blog to read, then Dad and Buried is worth a peek!
Final thoughts on Dad and Buried the Anti Parent Parenting Blog
As a dad and parent, I found Dad and Buried's blogging experience great. He gives practical advice on spousal relationships and stressful moments. These I can relate to, being a father myself.
I also liked his writing style. It was inspiring and gave me a glimpse into what being an anti-parenting dad looks like. His religious comments showed faith being part of the parenting approach.
If you're looking for a blog about parenting from a dad's perspective, I recommend Dad and Buried's blog. It's insightful, humorous and informative. It's great for those just starting out or having been in the game for many years.