As an active businessman or a frequent holiday traveller who has a constant need to visit different parts of the world, there's almost no alternative to renting a car. However, this unavoidable need does not have to dig too deep into your purse as there are hacks to reduce rental costs to a minimum.
Here are the top ten most applicable hacks to reduce the amount you pay while renting a car home and abroad.
Join The Loyalty/Rewards Program. 
Well, at the worst, you have nothing to lose being a member of a rewards program. It puts you in a good spot for future benefits like guaranteed vehicle availability, upgrades, and other preferential treatments.Depending on the company you're dealing with, you may also earn points that come with redeemable values for free rentals and upgrades.
Use Rental Aggregating Tools. 
Visit sites like kayak.comor carrentals.com to better save on fitting deals.These sites act as tools that check your budget against rental company availability and deliver you the best value for your pricing. This is achieved by the use of several metrics, which are obscure to commoners like us.  If you decide to manually perform this task you are likely to go far but not obtain the best value for your money.
Check All Options. 
Rental experts would often advise you to avoid the big brands as their rates are known to be higher. This is correct only under certain circumstances. For instance, an average rate as low as $12.35 daily was observed with the high-profile renting company for a prepaid 4-day plan. This, when compared with a price tag of $82.61daily rental rate with a lower profile company, is rather preferable.While this hack explores the discrepancies between a big rental brand and a regular brand, it also points to the benefit of Prepayment.
Equip Yourself With Best-Fitting Add-Ons.
There are credit cards that cover your basic insurance wherever you may be, hence you won't be subject to the car rental company tricks to sell you costly insurances like the car rental excess waiver and collision damage waiver.
In other words, don't buy the 'extra' insurance offered by the rental company. Buying car rental excess waiver coverage from an independent third party is always cheaper than buying it from the car hire firm.
Avoid Airport Rental Agencies. 
Don't rent at the airport, this is more expensive. Look for offsite firms or use available connections through your hotel. One of the several payments you may not be able to avoid in an airport is the concession fees, which may rise by a value as much as 30 percent of your rental rate. Hence don't get cornered into renting at the airport. Agreed, it may be a little inconvenient but with proper planning, you are likely to be at an advantage.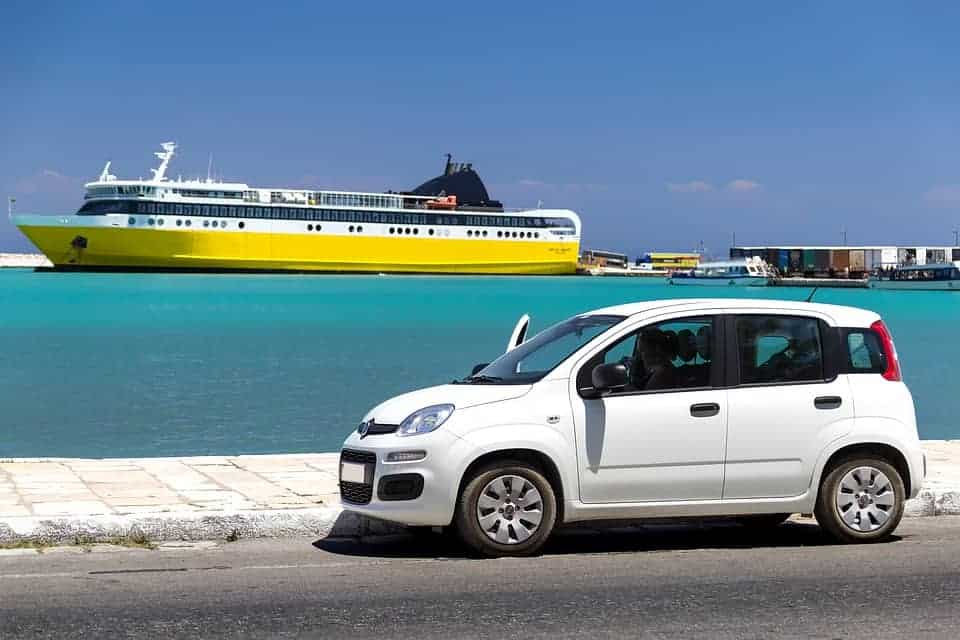 Lookout For Coupon Codes And Bundle Deals. 
Having coupon codes and bundle deals that come with anything 'free' could greatly reduce your hiring cost. The bundle deals are commonly found with hotels and airfares that offer certain free perks as incentives for purchasing their services.  But you must be careful of 'the free' as it may be mere face value and end up costing more than if you had rented from an independent company.
Avoid Paying Cancelation Fee. 
The cancellation fee is one of the major hidden charges that the rental company fails to tell you about. In a bid to make the most out of the deal, you book earlier than you may need a car and if unforeseen changes occur, your decision to cancel may lead to heavy deductions from your account. To avoid such charges, you need to keep a defined need for renting a car, if there's a possibility of cancelling your trip, don't pre-book.
Fill Up The Gas Tank Before Returning The Car. 
If you are running on a hired car, the regular practice is to provide a full tank upon handing over, defaulting in this, prompts the hiring firm to bill you as they please. These amounts could go as high as half the hiring bill.
Bring Your Own Accessories. 
Detachable like child seats and GPS are all billed separately from your rental price. So if you are renting a car with these accessories in them, you can be sure you would get charged extra.
Be Thorough When Checking For Dents. 
Hired cars are not dent free, hence there's documentation for dents noticed by the rental personnel. However, out of haste or dishonesty, they may fail to notice the less obvious dents and ultimately result in charging you for them, upon returning the car.  You can avoid this by paying closer attention and taking photographs as evidence.
Conclusion. 
Renting a car could be as cheap as you need it to be, all you have to do, is follow the steps stated above.
Do contact us if you need more help.
Thanks for reading.