Our homes should be the one place on earth that we're most proud of. Whether you've recently moved into a new house, or you're a long-term homeowner, keeping your property in tip-top condition is important.
If you're thinking of moving or would like to give your home a well-deserved makeover, there are tons of home improvements that you can make which can transform your property for the better. Before deciding on what to tackle first, it's important that you have a budget in place to ensure you can financially afford the project. To give you inspiration, here are 11 home improvements that will add value to your Sacramento home.
Install a New Air Conditioning & Heating System
While California is known for its glorious sunshine, temperatures can fluctuate throughout the year, so it's important that you invest in an air conditioning and heating system to keep your home both cool and warm depending on the season. To improve the efficiency of your heating system, there are various things that you can do, such as sealing any drafts around windows and doors, as well as adding insulation into your attic space.
Kitchen Remodel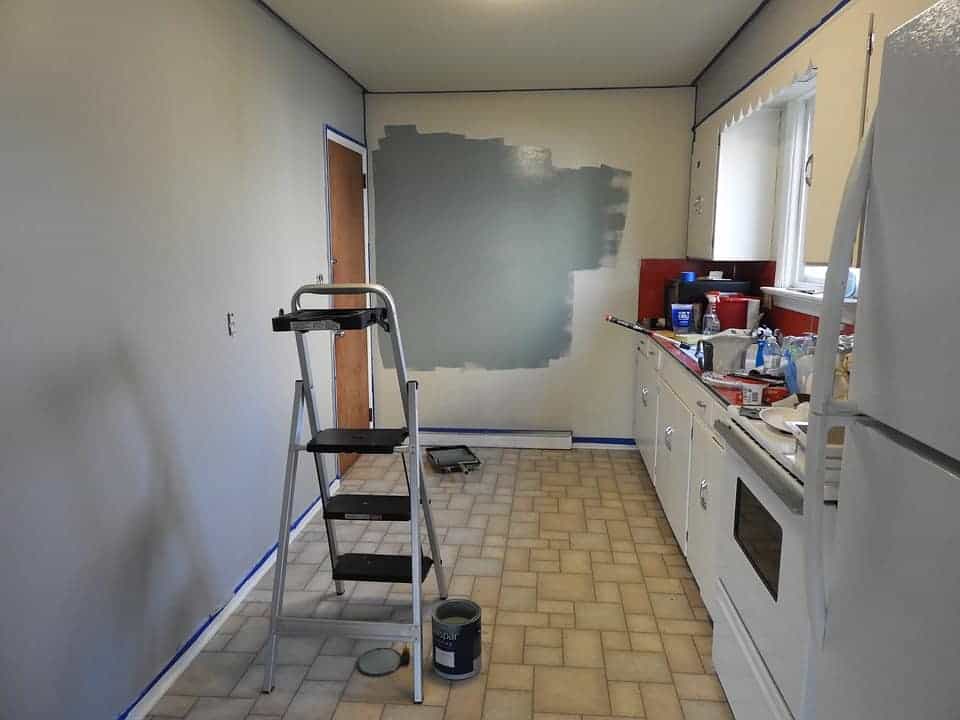 The kitchen is regarded as the heart of the home by many, so if you're the type of person who loves to cook up a storm, it's only natural that you will want a kitchen that matches your personality and needs. For those looking to put their property on the housing market, many potential homebuyers seek a modern kitchen that's filled with mod cons and appliances, so to create extra space and to wow viewers from the beginning, you may want to consider a kitchen remodel. To do this effectively, you will need to draw up a plan of your existing layout, so you know what types of changes will be possible.
Bathroom Makeover
After a long and busy day at work, many of us love nothing more than to relax and unwind with a soak in the bath. The bathroom is another key area of the home that property hunters hold in high regard, so if your bathroom is looking a little worse for wear, it may be time to give it the makeover it deserves. There are lots of things that you can do to your bathroom to add value, such as ensuring it has a shower, replacing existing sanitaryware, as well as making sure the flooring is hygienic and clean.
Add a New Bedroom
If you live in a family home, it's likely that many of the homebuyers viewing your property will be in the same boat as you. To increase the value of your home, adding an extra bedroom should be your first port of call. Understandably, the more bedrooms you have in your property, the higher the value will be, so if you're in any doubt about how to increase your home's worth, an extra bedroom will ensure you get excellent value for money.
Convert Your Attic
Many homeowners tend to neglect their attic space. If you're the type of person who uses it primarily for storage, it may be time to think of a new strategy, especially if you want to increase the value of your property. Converting your attic into living space such as a bedroom, games room, or study can be a great way to impress homebuyers when they come to view your home. Regardless of how much space you have in your attic, turning it into an extra room in the home will help when it comes to sealing the deal on your property.
Boost Curb Appeal
While you should put your heart and soul into ensuring the interior of your home stands out, it's just as important to focus on what's on the outside. When homebuyers pull up to your property, they will know within an instant if they're interested in purchasing. To get the viewing off to a good start, there are lots of exterior makeover tips that you can take on board, such as repainting walls, replacing an old garage door, as well as repointing brickwork.
Fix Structural Defects
Although structural issues are known to be one of the most expensive home improvement projects to carry out, you will be thankful in the long run. Regardless of how much time and effort you put into making your home stand out from the crowd, if there are structural defects such as a sagging roof, rising damp, or structural cracks, these issues need to be addressed immediately. The longer you put off fixing a structural defect, the worse it will get.
Install Solar Panels
We're all aware of the seriousness of climate change, so if you're looking to make a difference and make your home greener, you may want to consider installing solar panels on your home. Companies like Semper Solaris specialize in solar panel installation in Sacramento, so if you're after a home improvement that helps you do your bit for the environment, choosing the top solar Sacramento company should be a no-brainer. They can also repair solar panels, so if you're having any issues, you can read more about the repairs here. There are tons of benefits that come with having solar panels fitted, such as having the opportunity to generate your own electricity, as well as cutting back on energy costs.
Decorate
If money is tight but you're wanting to make a noticeable difference to your home, why not start decorating? You don't have to have tons of cash in the bank to transform your property, so whether it's by adding a lick of paint to walls, hanging artwork up, creating more storage space, or adding new accessories, furniture, and flowers, showing that you love and care for your home can go a long way, especially when it comes to enticing homebuyers to seal the deal.
Invest in Double Glazing
No one wants to return after a busy day to a cold and frosty home, so if you're having difficulty heating your home up, it may be because you haven't got double glazed windows fitted. If you've lived in your property for many years, the condition of your windows can decline significantly, so it may be time to hire a professional who can replace old windows, helping to keep your property warm and cozy.
Yard Makeover
Once spring and summer roll around, many homeowners love to get outside and relax in the glorious California weather. No matter the size of your backyard, there are lots of changes that you can make which can transform the exterior of your home for the better. Adding new furniture, maintaining the lawn, as well as providing extra seating are all key things that homebuyers will notice. For some, maximum privacy is a must, so you may want to consider adding extra fencing which can improve the feeling of seclusion. Contact Sidepost for quality fencing installation that is within the budget
Whether you're on a tight budget, or you have the cash to splash, there are many home improvements that you can make which will impress potential homebuyers from the get-go. Even if you don't plan on moving anytime soon, keeping your home in tip-top shape can help you feel more relaxed and comfortable in your safe haven.