The day a man becomes a groom is special, as he will cherish the wedding day's memories for the rest of his life. So, a thoughtful present is an opportunity to honor the groom individually as a friend, relative, or partner. On his special day, you simply want him to feel appreciated.
However, guys are hard work. Choosing the ideal present for a husband-to-be can be challenging. They don't want matching dresses, champagne flutes, or pajamas to begin with.
Simply told, grooms prefer a more straightforward approach and are not big supporters of a fuss. But, yes, guys are particularly tough to purchase gifts for. So, to make things easier, let's look at this list of the top five groom gifts on wedding day.
Phone Accessories
If your groom is a gadget-lover and interested in technology, there are plenty of phone cases and covers that can be personalized with the names and photos of the couple. Such gifts include iPhone cases, Google Pixel cases, Samsung Galaxy cases, and so on. These types of gifts can also be customized by printing custom images or emojis on them. You can get creative with this idea by adding your text or even creating your design for their special day!
If you're not sure what kind of phone case would be best for your groom's style, consider giving him a unique, one-of-a-kind handcrafted phone case such as these iPhone wood + resin cases from Carved made from natural materials.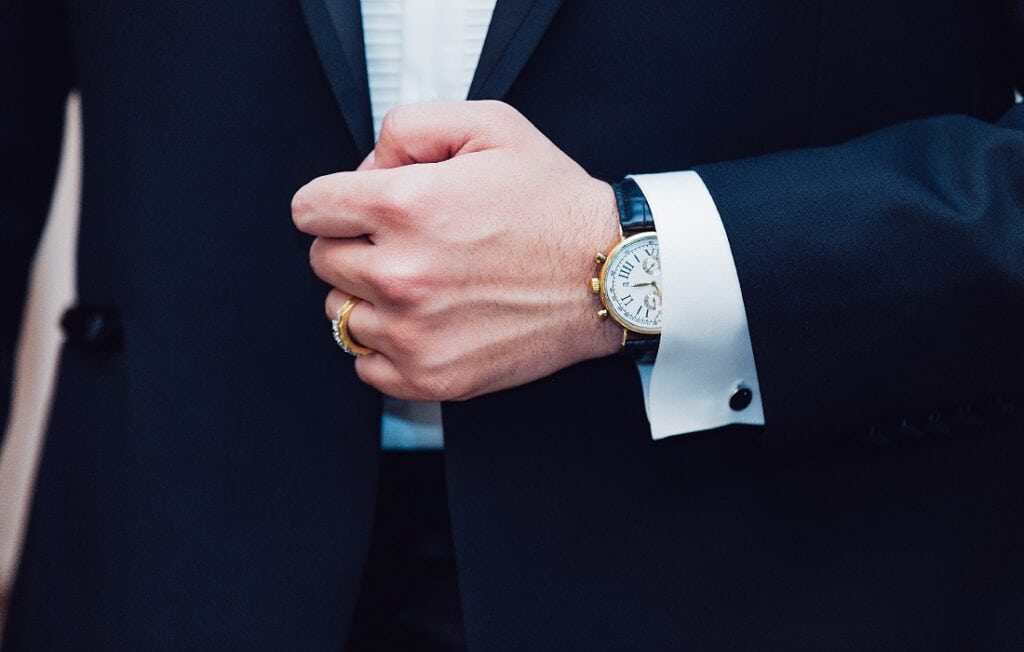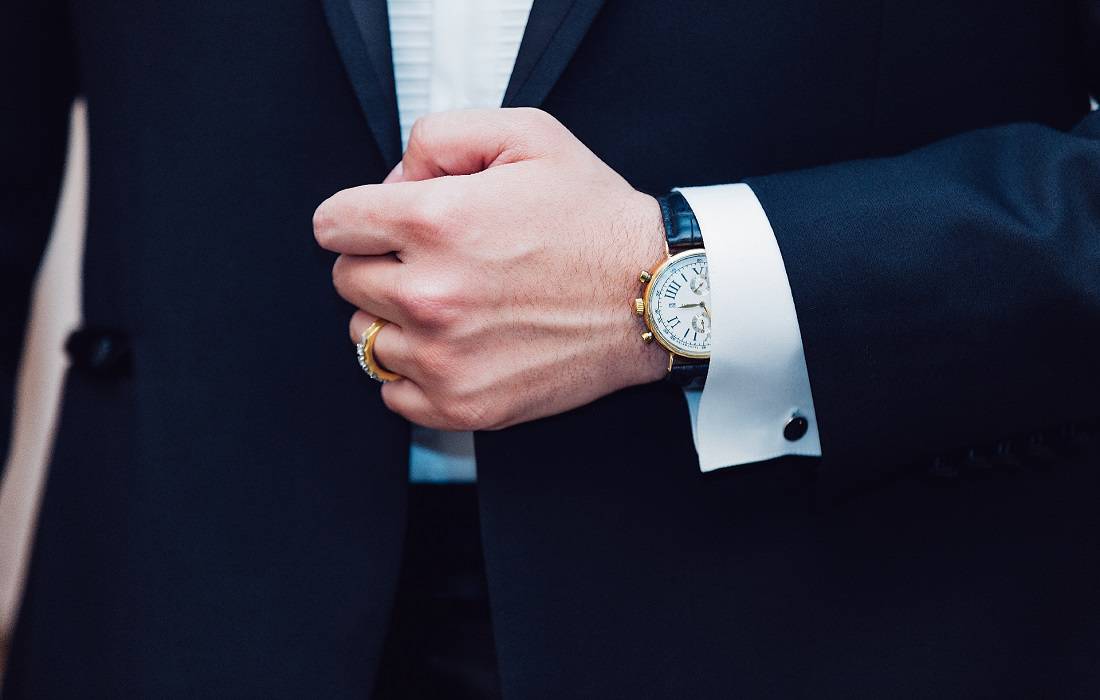 A Watch
Men's watches are a timeless accessory that grooms love to wear. In fact, a watch ranks among the best three wedding presents for guys. Also, a beautiful accessory is required for the most memorable day. And besides, for the wedding, a watch is something they may wear every day for years to come and will always serve as a reminder of your wedding day.
Depending on your price range, numerous watch brands are available, including Boss, Fossil, Omega, Citizen, Breitling, and Tissot. For instance, if you have the funds, you can go for a Swiss watch, which is incredibly masculine, making it the ideal wedding present for groomsmen. After all, you can't go wrong with a Swiss watch on wedding day.
A watch that is adequately customized to reflect his individuality will mean the world to them on your wedding day. Selecting their preferred dial color, preferred strap material (metal, leather, or fabric), and even adding a custom engraving to the back could all add up to the gift's excitement and thoughtfulness.
A Thoughtful Alcoholic Gift
A fine bottle of whiskey, gin, or craft beer could also make for the ideal present. It's their wedding day after all, so it's the perfect time to have a blast. Besides, the groom and the groomsmen may use some drinks during those pre-wedding rites and preparations! It will give the guys a little flair and comfort!
You can find many original alcohol gift ideas from specialized wedding vendors, or you can go berserk on Pinterest and make him an entire DIY present set.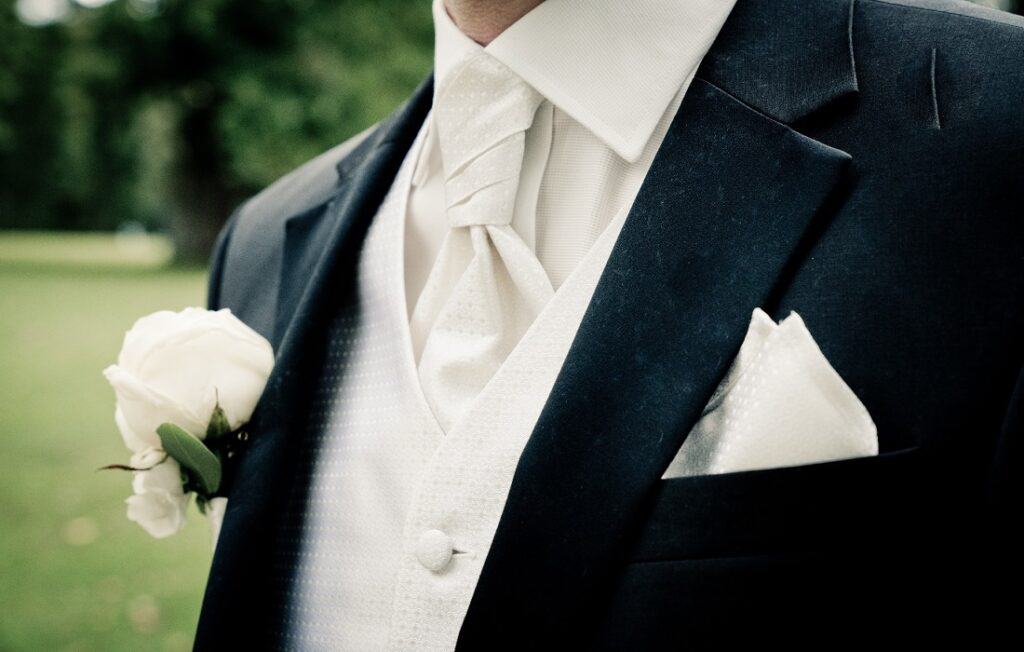 Grooms Handkerchief
A handkerchief with custom embroidery comes with a nostalgic quality to it. It is among the most exquisite keepsakes a groom may get on this special wedding day. Even if personalized handkerchiefs are not the most expensive wedding presents, they are the most valuable and distinctive item a groom may value. The day of the wedding is an emotional occasion for the groom, so a traditional handkerchief can be pretty useful!
Paper may be replaced, but a handkerchief can last much longer. You might also write a sweet note on the handkerchief if you feel extra emotional that day. Reading specific messages on this special token just makes them sweeter. Elegant handkerchief patterns provide the ideal present for all the sensitive grooms out there!
Fragrance
Who wouldn't adore a perfume with a subtle scent? When selecting a fragrance bottle for the stylish groom, you can never go wrong, as for the groom's appearance to be complete, a sophisticated smell is required. The superior aroma that enhances any setting's glitz and romance is priceless on wedding day.
At weddings, there must always be a good vibe and a welcoming scent. When the bride enters the altar, the groom, in particular, should be the best dressed and smell the most enticing. His seductively fragrant fresh aroma will undoubtedly captivate his bride, and you'll be credited by your groom for giving their wedding night just the proper amount of spice.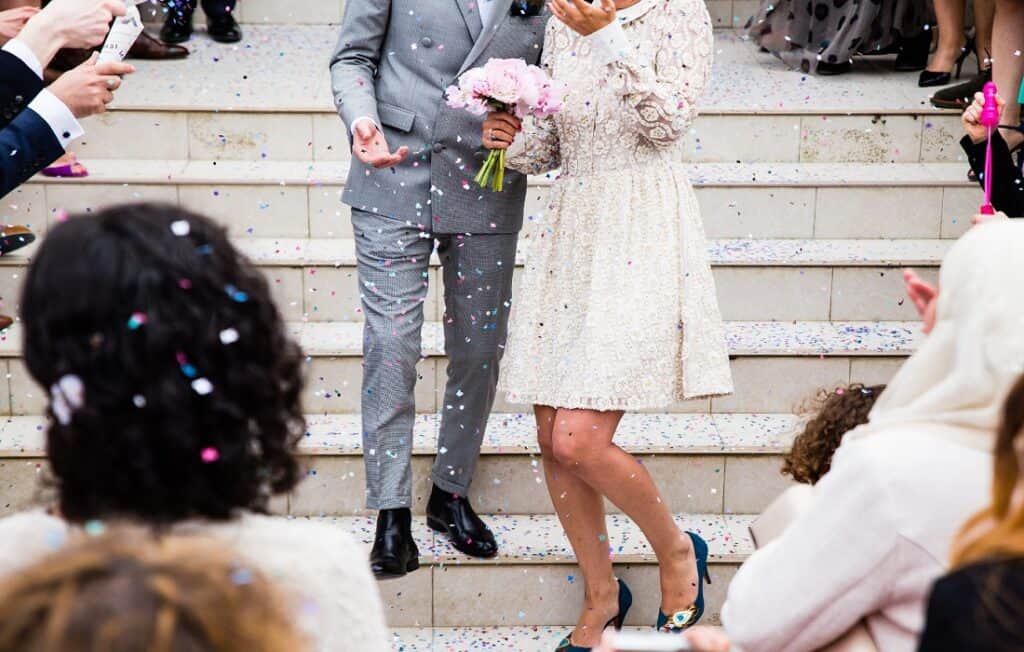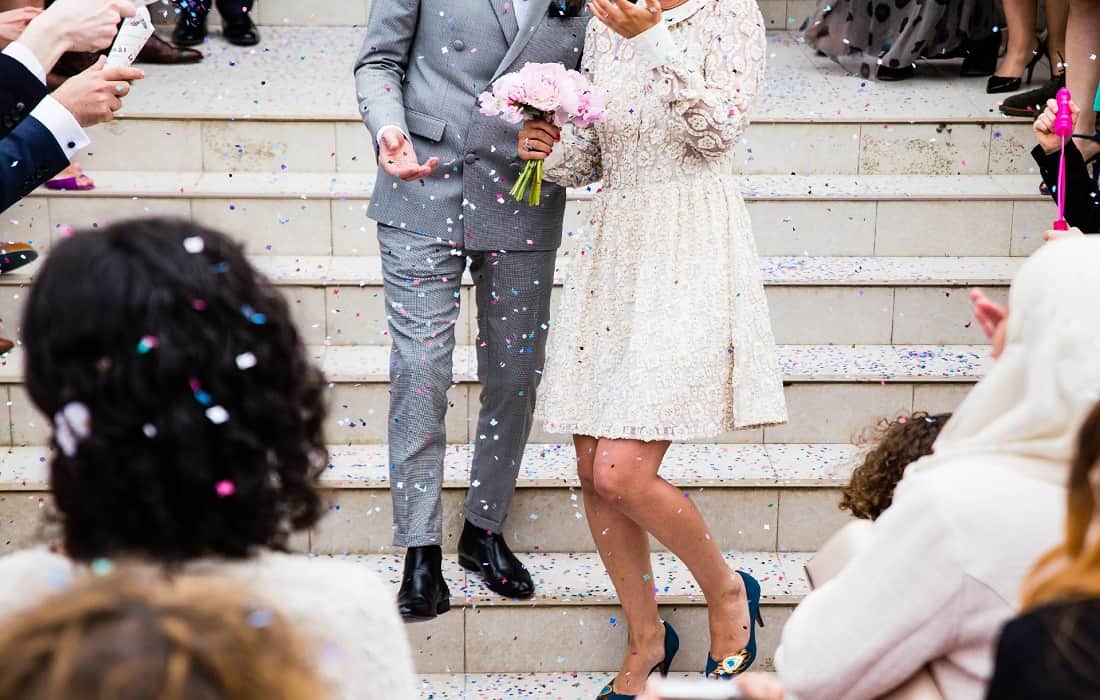 Final Thoughts(wedding day)
Choosing the ideal present for the significant people in your life will be made easier for you by this well-prepared list of ideas on wedding day. The ideal recipe for a well-attended wedding is a pleasant memory and a good time, so on this new path of their life, you will undoubtedly add great moments and lovely memories with some of these thoughtful gifts. Never forget that giving from the heart is the best present you can give.