A bottle of whiskey is something most men tend to turn to whenever they want to clear their minds or have a good time. While some take pride in possessing one bottle at a time, others love the idea of stocking a couple of whiskeys in their minibars. There are also those men who go around collecting vintage high priced whiskeys to showcase their wealth and love for the liqueur. Despite the category you fall into, there are several bottles of whiskey that every man should stock. These whiskeys are not just famous for their taste but also their remarkable blend and packaging. With that said, here is a list of seven fantastic whiskeys every man should stock in 2020.
Barrell Bourbon Batch 19
Barrell Bourbon is always releasing something interesting for whiskey lovers. From the first batch to the 19th, you can feel an incredible advancement in their crafting. They have some of the most fantastic whiskeys on the market, and one of them is Barrell bourbon batch 19. The crafting of this whiskey is quite different from many others. For them to come up with a distinct taste, they combined special features of more than four groups of whiskey aged 9.5 years to 14 years.
The resultant whiskey is a classic bourbon with amazing flavor notes. On the palate, Barrell bourbon batch 19 starts with a sweet note. It also has an herbaceous and nutty feel with a tinge of barrel spice.  It is also clean and consistent whiskey with some taste of peaches, rainier cherry, and amaretto. It is a finalist in the 2019 ultimate spirit challenge, and that is reason enough for you to stock the whiskey.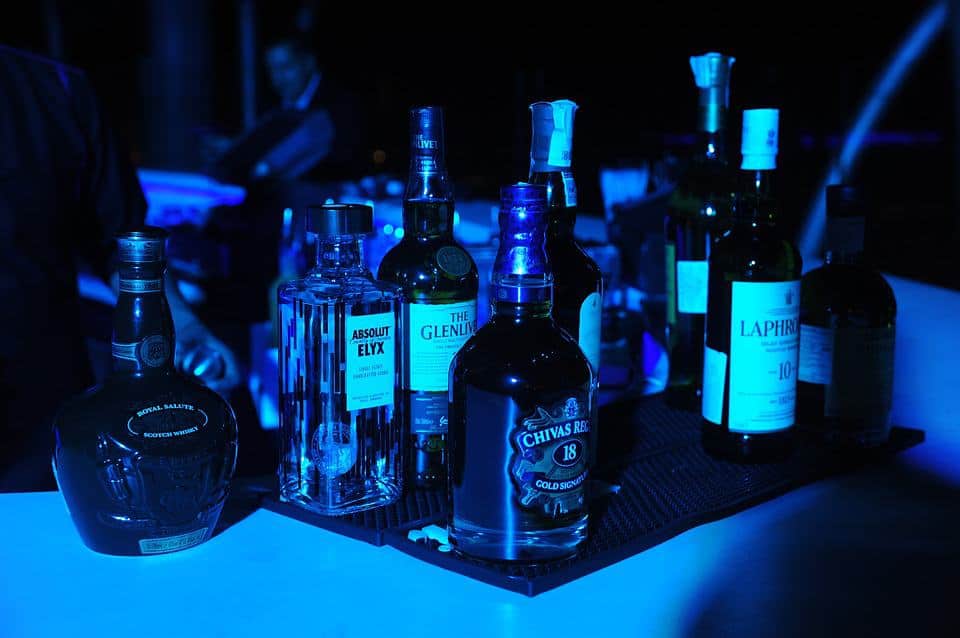 Maker's Mark
The first thing that makes the Maker's Mark stand out is its incredible bottle design. The red wax makes it look perfect, thanks to the melted design. The whiskey has an alcohol content of 45%, and it delivers a rich flavor that is faintly sweet. Being a wheated drink, it means that wheat is more of a flavoring grain and not the widely used rye. It is one of the best American whiskeys on the market.
The bourbon has a sweet and soft flavor due to the use of red winter wheat. It is smooth and gentle on the tongue with hints of vanilla and caramel. It is a great whiskey to have after dinner or in the evening. The handmade straight Kentucky whiskey has a fruity and rich aroma. There are also some scent of malmsey, mixed peels, and hazelnut. In the background, you can feel the toasty oak scent.
George Dickel Bottled In Bond 13-Year-Old Whiskey
Despite its low price, George Dickel is not only a whiskey every man should stock but also the winner of the best whiskey, 2019 award. Being a Tennessee whiskey, it means the spirit first undergoes filtration through charcoal before they store it in a barrel. Doing so adds its flavor and makes it bolder. The term bottled in bond means the company that did the distillation is the same one that extracted it from the barrel.
The bottle has an alcohol level of 50%, and it scores 94 on the whiskey chart. The whiskey's contents include 84% mash bill, 8% malted barley, and 8% rye. It contains incredible flavors like caramel, apple, methanol, and spice. It also has a tinge of oak. You get to feel the taste of Mexican chocolate, burnt sugar, and toffee, which gives it a unique finish.
Green Spot Single Pot Whiskey
Green Spot is an Irish whiskey that has its origins from Cork. Jim Murray, the famous whiskey writer and founder of whiskey bible, describes it as one of the world's most exceptional whiskeys. The incredible blend and style of crafting the whiskey is the reason why it has so many accolades. It is one of the few whiskeys that received high scores in international spirits competitions.
The ingredients include malted and unmalted barley. On the palate, Green Spot is soft and spicy. It tastes of greenwood, bourbon oak, potpourri, and menthol. It has scents of sweet barley, peppermint, creamy vanilla, and sugary porridge. The highly-rated whiskey has an alcohol content of 40%, and it one of the best bottles to have in your home bar.
Legent bourbon
Another bottle that you should not miss in your whiskey collection is Legent bourbon. The pale gold whiskey is a perfect friend to have around if you love well-blended whiskeys. The whiskey has an alcohol level of 47%, which is great for enjoying with friends while watching telling stories. Most people tend to stock it together with bird dog whiskey since they both have a perfect finish.
On the palate, Legent bourbon whiskey comes with peanut butter, sherry, and fruity taste. On the nose, there are hints of sherry, caramel, banana, and oak. The mouthfeel of the whiskey is a bit watery and thin. The finish strength is medium with notes of sherry and oak, which is the same material that makes up its barrel. The liqueur gives your tongue a gentle kick, and it is the best option for anyone who wants something simple but significant.
Glenmorangie Quinta Ruban 14-Year-Old Whiskey
Glenmorangie 14-year-old single malt whiskey is an excellent and smooth drink that you should not miss in your home liquor cabinet. The whiskey underwent maturation in bourbon Quinta casks, which gives it a smooth finish. It has an alcohol content of 46%, and a rating of 86/100, which is quite exceptional. The whiskey nicely unveils keynotes that are great and tasty while revealing great hints that will relax your mind and soul with a single sip.
On the tongue, you will feel the walnut, mint, and chocolate flavors. There are also underlying tastes like rose, velvet, and Turkish delight. It comes with dark mint chocolate aromas as well as sandalwood and walnut. It then finishes off with long silky aftertaste. It also leaves behind traces of orange.
Tomatin Cask Strength whiskey
If you are looking for the best cask strength whiskey, then Tomatin is the liqueur to consider. The single malt bourbon whiskey matured in sherry casks, and so expect some hints of sherry taste. Tomatin comes with both natural colors and taste. It is the type of bourbon that you should enjoy while you relax. Being the first cask strength expression on the Tomatin brand, expect more than just a drink.
Tomatin cask strength is dry with an advancing spiciness. It comes with vanilla, chestnut and caramel undertones. On the nose, you can feel the pepper, cinnamon, and fruity scents. There are flavors of honey and a bit of orange. It then finishes off with peach. It is one of those whiskeys that are great to sip after a tiresome day.

If you have a minibar at home and you are a whiskey lover, then these are some of the best whiskey bottles you should stock. The list mostly contains award-winning whiskeys with fantastic flavor and feel. While some come with a creative bottle design, others depend on their innovative crafting method, feel, and taste to attract whiskey lovers. The whiskeys also have high ratings with moderate alcohol content and thus suitable for relaxing and clearing your mind.