Everyone has something they want to hide in their house. It might be clutter, a mess, or even an ugly piece of furniture. The trick is finding ways to disguise the things you don't want to see so that they blend in with the rest of your home. The good news is that there are simple ways to hiding clutter around your house that won't break the bank.
1- Think Vertical in Your Closet
A good clutter-hiding tactic is to use dividers, hooks, and bins in your closet. Additionally, think of the upward space and wasted space and how you can leverage those areas for longer-term storage Hiding Clutter. Dividers are a great way to keep your items organized and separated.
They can be made from wood or plastic, or even cardboard if you want something recyclable. You could also use ribbon or yarn to create some divider sections inside the same drawer or shelf unit.
Hooks are another easy way of keeping things separated. They can be used for clothing items like shirts, coats, and accessories like belts and bags. Bins are also very useful in keeping things organized because they keep things contained within their respective containers as opposed to being thrown all over the place.
2- Try Using Lockers
An old locker or even new, custom lockers are the ultimate hidden storage solution. When it comes to getting clutter under control, lockers are a great way to hide your things without having to worry about them being seen. Lockers can be used for many different things including Hiding Clutter storing toys, clothes, books, and other items that you don't want in plain sight but still want access to quickly when needed. You can use them in a mud room, in an office, and even in a garage to keep things tidy, but still looking good.
3- Use a Coffee Table That Doubles as a Storage Bin
Coffee tables are great when you have the space for them, but they can also be cumbersome. Instead of letting your coffee table take up valuable floor space, try using it as a storage solution. You can store extra decorative items, pillows, blankets, and even board games in the bin instead of simply using a regular table. You can also let it pull double-duty as an ottoman.
Use it for laptop and work: If you need additional surfaces for working at home, try setting up some small side tables next to the couch so everyone can have room between their legs while relaxing after work each day — just remember not too much because we don't want hiding clutter build-up either!
4- Try Milk Crates
Plastic milk crates are a cheap, easy, and effective way to organize your kids' toys or even some of your own things. They are inexpensive, stackable, and come in all shapes and sizes so you can get the right size for any room or space. Plastic milk crates are also super easy to clean should they get dirty.
Just wipe them down with some warm soapy water and let them dry completely before using them again.
5- Get Creative With Shoe Organizers
Hanging shoe organizers can hold books, toiletries, or anything else you want out of sight but within reach. They are great for storing all the bathroom clutter you need but don't want all over-the-countertops. For convenience's sake, these organizers can also hold toys and other smaller items besides shoes.
6- Use a Wicker Basket
A wicker basket is a perfect size for hiding stuffed animals, pillows, and throws. These baskets can be used in many different places in the home to hide clutter. A wicker basket is great for storing blankets in the bedroom or bathroom. You can place it on top of your bed or under your sink to hide everything from extra toilet paper rolls to dirty laundry that needs washing. Wicker baskets are an affordable option compared to other storage items you could buy from a store but they also give your room a decorative feel because of their natural material design.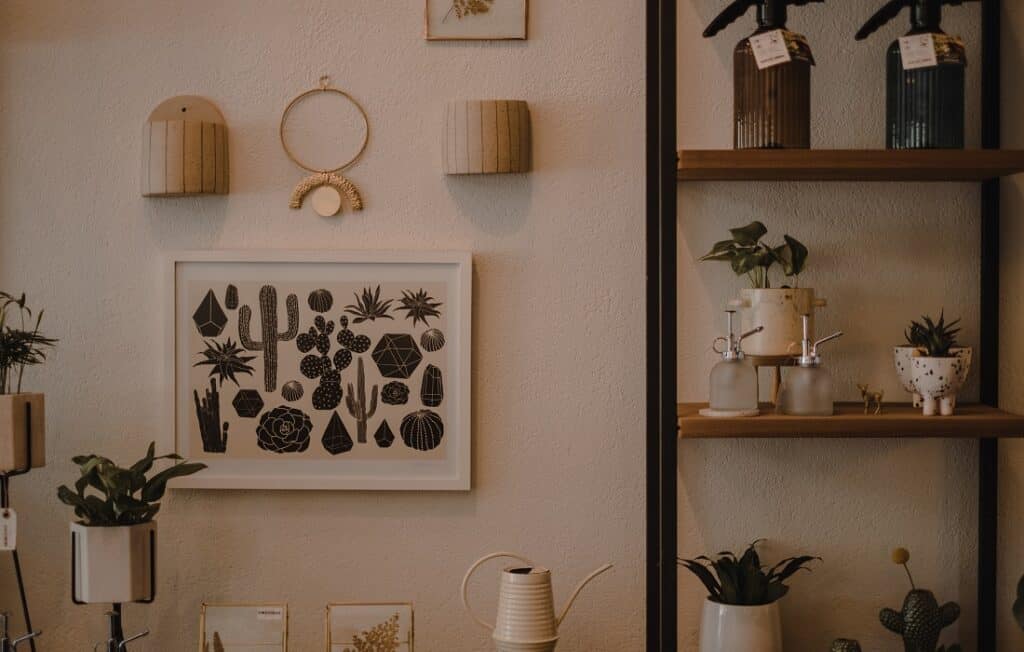 Conclusion
Don't let clutter take over your home. While you sometimes need to downsize and get rid of a few things, more often than not, you simply need better storage and organization solutions. Organizing isn't a one-time event. It's more like a process that evolves over time. Taking the time to think through how you use the spaces in your home and the kinds of things you want to store can help you come up with better storage options that hide the unwanted clutter.