Although car accidents can occur while trying to avoid running into an animal, pedestrian, other drivers, or obstacles in the road, you should keep in mind that an increase in your car insurance is quite possible following the mishap.
After an accident, even if no one was hurt, you may notice a jump in price for your auto insurance renewal. Said increase is due to car insurance companies raising rates for drivers who have been in an accident. This is the case for most insurers, including cheap car insurance companies. Nevertheless, you can still find certain ways to keep your premium down, despite being involved in an accident.
How Much More Could You Pay After an Accident?
There is a chance that you will have little or no increase in your insurance rates. When you are not at fault for an accident, it is your first accident, and your driving record is free of any insurance claims or traffic violations; then you may not have any increase in your rate.
On the other hand, if you are at fault, or if you have been involved in too many incidents, regardless of whether you were at fault or not, you are likely to have an increase in your car insurance of around an average of 45%. The amount of how much you will have to pay will vary depending on the company insuring your car and the severity of the accident.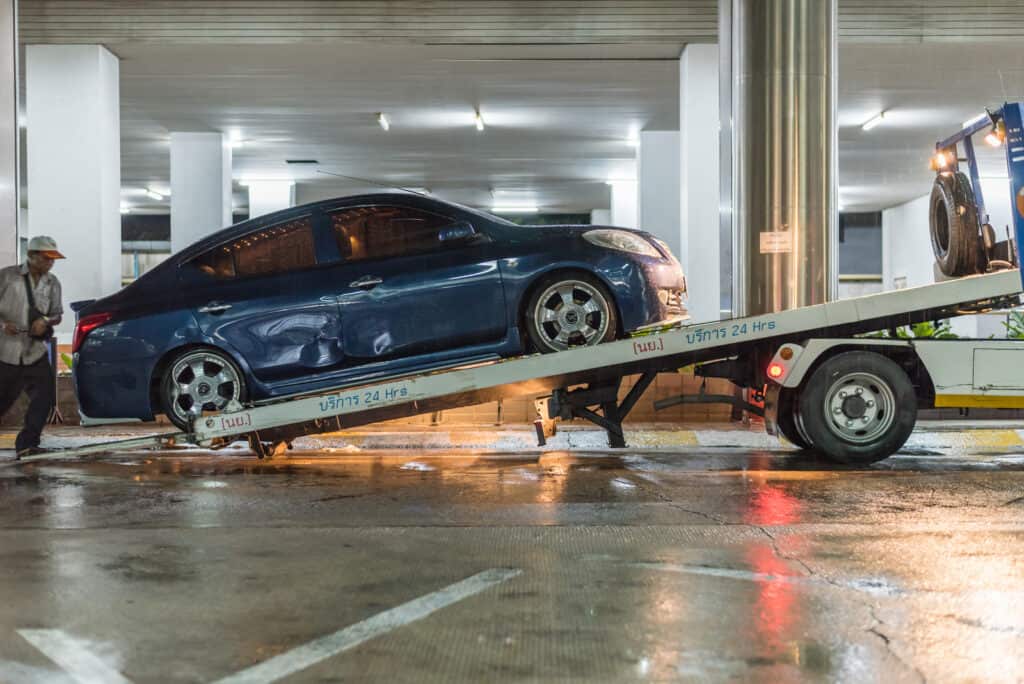 How to Keep Your Insurance Down After an Accident
Finding the best cheap car insurance companies is a good way to start but many people will not have the chance to do that. Here are some methods you can use to stop an increase in auto insurance rates after an accident:
Inform your insurer of the accident, no matter how minor:

If by any chance the other driver involved files a claim before you

report it to your insurer

, even the best car insurance companies will use it against you as a reason to increase your premiums. The faster you act the more it will prove you have nothing to hide and you will have a greater chance to keep your original rate. You might be tempted not to report the incident because it was not significant or you reached an agreement with the other person but that could be a big mistake.
Inquire about accident forgiveness.

If you have a claim with your insured car for the first time, it is possible that from that moment the cost of your policy changes. Yet, some insurers will overlook the first incident immediately, especially if you have an impeccable driving record, so you could actually

save a decent amount of money through Accident Forgiveness

. This allows you to have an opportunity after an incident. The rate may increase after several accidents more with the car, so it is better to know the benefits that the accident forgiveness clause entails before getting a car insurance policy.
Take a defensive driving course.

Defensive driving

teaches about driving within the established speed limits, performing maintenance to your vehicle, avoiding places where the risk is greater due to the influx of traffic, resting well before driving for long periods of time, not drinking liquor while driving, always wearing a seat belt, respecting pedestrians, and so on. Many insurance companies will lower your rate on the successful completion of a defensive driving course.
Raise your deductible.

A deductible is the sum of money that you will be charged in the event that your insured car suffers any damage. Your agreement with an insurer considers that if your car suffers damage, you will pay a predetermined part of it. The insurance only covers any damage that exceeds the deductible amount agreed in the policy. Should your insurer lower your premium, you can revert back to your previous deductible.

Increasing your deductible from $200 to $500 could save you 15 to 30%, a $1,000 deductible could reduce costs up to 40%.
Find out if you qualify for certain discounts.

When searching for the best car insurance companies for you, you should always

ask about discounts

. If you have two vehicles in your household, you could apply for a multi-vehicle policy which usually offers lower rates. Those who are employed by the military can ask insurers for an occupational discount. There are a good driver and good student discounts if you have a satisfactory driving or academic record. Monitored usage, having a car with anti-theft features, or paying full-term up front are some of the other ways to get markdowns in car insurance.
Shop around.

If your insurer has increased your premium significantly,

shop around for a different one. You may find an insurance company that offers a much lower rate, despite your recent accident. Prices vary from company to company, so it's worth searching different sites for different quotes. When researching on your own, ask your friends and family for recommendations on an insurer. You can contact your state insurance department to avoid companies with many complaints. You could also choose an agent or company representative who takes the time to answer all of your questions.