Couples that frequently mix things up and go on adventures are far more likely to remain together than those who allow their relationship to stagnate. So, if you have found that your relationship is feeling a little stale and uninspired of late, then perhaps it's time for you both to go on a romantic adventure of your own?
If you and your partner love to stay active and you're craving some alone time, then this is the article for you. We're going to take you through some cute and romantic camping ideas to help spice things up a little bit!
Cozy accommodation wins
The main purpose of going on a romantic camping trip together is to bring you close – and what better a way to do that than by opting for the smallest, coziest shelter? Obviously, you'll need some room to breathe, but a nice double sleeping bag in a snug shelter is the perfect way to heat things up a bit.
Enjoy some fireside feasting
Another great way to add a little flavor to your romantic camping trip is to enjoy some fireside feasting together. Lay a blanket on the ground and wait for the sun to set before you dine together under the stars. It's far sexier than pizza in front of the telly that's for sure!
Dance under the stars
Don't forget to bring a Bluetooth speaker and line up a lovely playlist for you to share together. When the stars are out and you're all alone you can quite literally dance like nobody is watching!
Play some romantic couples games
Most games that are great for camping – such as Charades – take more than two players to enjoy. Fortunately, there are plenty of intimate games that are perfect for couples. You can try some naughty dice or card games or go one further and introduce some adult toys into the mix. When it's just you and the one you love most in the world, there are no losers, only winners.
Bathe outdoors together
The great outdoors will present you with plenty of opportunities to bathe together. Rather than both of you having to squeeze into the tub at home, why not go for a spot of skinny dipping in a river or a creek together? You'll feel closer to nature and one another and there are few feelings in the world quite so refreshing.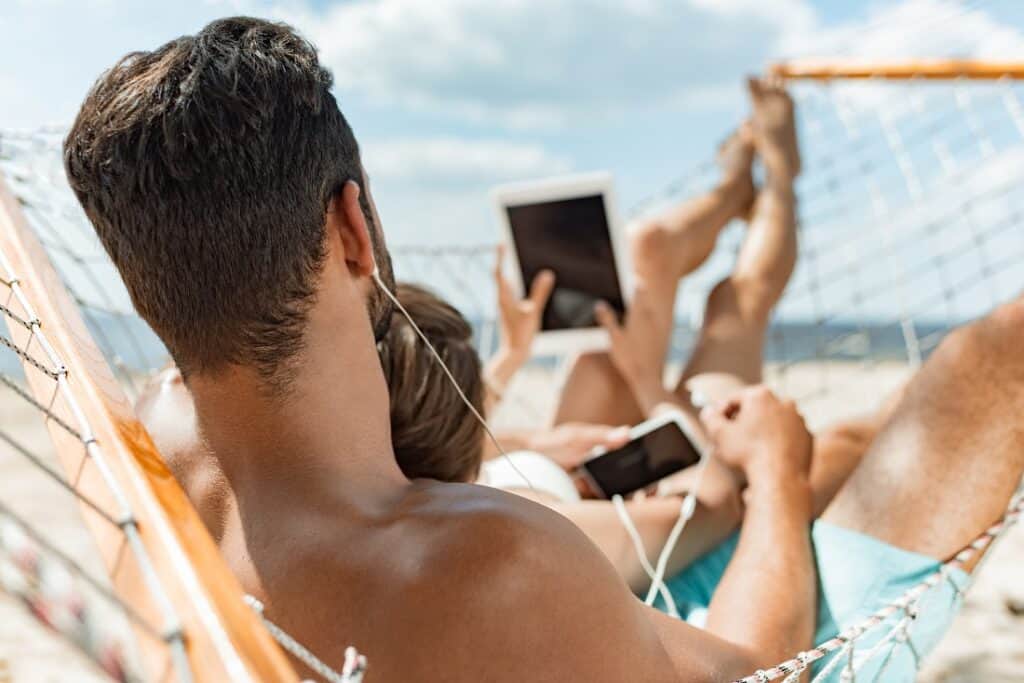 Bundle up in a hammock
Invest in a quality hammock that can easily support your combined weight and hang it near your campfire. Rather than sitting next to each other on some camping chairs, you can bundle up and snuggle in a hammock under the stars. What a wonderful way to truly feel connected with your other half.
The Takeaway
We hope that you have found this article inspiring and that you now have some cute and cozy ideas for your romantic camping adventure. The key is to communicate and truly shut yourselves off from the world – whilst reconnecting with nature, and more importantly; with each other.