When it comes to Australia, usually people think about Sydney and koalas but this country has a lot more to offer with its diverse ecosystem, rich cultural values, and amazing nature. Full of beautiful landscapes, food, and wine, Western Australia is a real treat for adventurers seeking best-surfing spots and sunsets on the continent, as well. So, if the road ever takes you to this side of the continent, here are the best attractions of Western Australia that will leave you speechless.
1.    Cottesloe Beach
Close to Perth, Cottesloe Beach is one of the most popular surfing spots in Western Australia. The area is full of surfing schools and equipment stores that will get you started cruising the waves in no time. However, don't miss out on snorkeling since there are some amazing fish to see when you move away from the swimming crowd. If you are here in March, make sure to visit Sculpture by the Sea exhibition with art installations all over the beach.
Cycling on the trails and picnic on the beach are great ways to see experience on all sides of this area. And with stylish eateries like Elba bar with the finest Australian wines and tapas menu, you will have a good start before heating Vans on the corner.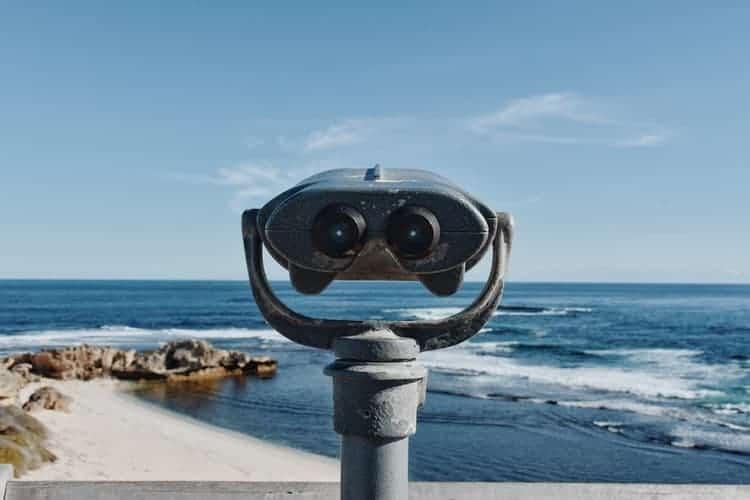 2.    Rottnest Island
Home to the cute marsupials Quakkas that charmed the world, Rottnest Island has more than 60 beaches full of recreational opportunities. People come here to dive, kayak and fish, but also to take photos with the Quakkas and enjoy magnificent landscapes. Rottnest Island is all about relaxing and eco-friendly ambiance that will have you de-stressed in a matter of minutes.
Wadjemup Lighthouse is a popular hiking destination from where you can see the whole area and have a picnic with local produce. Thomsons Rottnest is all about fresh seafood platters and local wines, while Riva Restaurant is perfect for dinner with wood-fires pizzas and impressive cocktail list. Also, the Rottnest Museum displays local relics from shipwrecks and other historical materials that will get you the insight on the area.
3.    Broome
Broome is home to the long Cable Beach with picturesque red cliffs standing over white sand and turquoise ocean. The Broome Historical Museum will show you everything you need to know about pearling and inspire you to visit local farms where you can see firsthand how pearls are grown and harvested. Staircase to the Moon is a local natural phenomenon created by the full moon when it throws its light on the water creating an optical illusion of steps to the moon.
Ginger, chili and mango beers at Matso's are the finest in the area, but make sure to try their cider as well which is great for hot days. Horizontal Waterfalls is not far away from here, and as its name says, the water here doesn't fall vertically.
4.    Perth
One of the most popular cities of Western Australia, Perth has evolved from a mining town into skyscrapers and gourmet restaurants. Easily accessible by aircraft charter, car or train, this city is full of life and often serves as the central point for exploring Western Australia. Kings Park and Botanic Garden display over 1,200 species of native flora, while you can play some of the 80s games at The Nostalgia Box Museum.
Swan River is perfect for picnics, hiking, and bike riding, but you can also try your hand at sailing and kayaking if the weather is right. If you are interested in the Australian gold-mining period, stop by the Perth Mint to see the largest coin exhibition. However, Perth is also famous for its nightlife like The Standard with signature Yes Way Rosé cocktail and Tiny's Bar with more than 300 wines on the menu. And tomorrow morning, you can grab some breakfast and coffee at Lowdown considered to have the best java in town.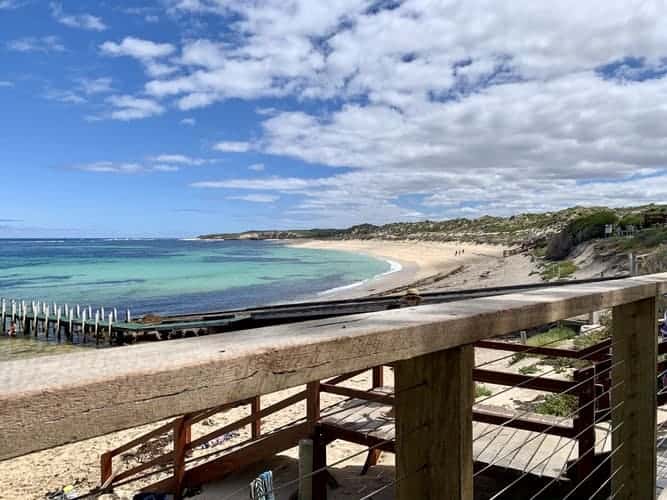 5.    Margaret River
Margaret River is all about enjoying yourself in Australian beverages and food. Considered one of the most prominent wine regions in Australia, this area attracts thousands of tourists every year. The most famous wines here are Chardonnay and Cabernet Sauvignon, but Shiraz and Merlot are also exquisite. If you are up for some fine dining, wineries like Vasse Felix offer both wine tasting and a wonderful menu full of locally grown produce.
Besides wine, Margaret River has 9 local breweries, Fudge Factory, and wonderful farmers' market, and still, that is not all. Drive to the Boranup Karri Forest where trees are incredibly tall and the whole area appears as though the giants live there.
6.    Fremantle
If you want to learn more about the history, take a trip to Fremantle not too far from Perth and full of heritage buildings. Delicious food and beer at the Little Creatures Brewery are reason enough to come here if you are not much interested in historical facts. Night tours of Fremantle Prison are spooky, but very popular so apply in time to have a spot waiting for you.
Fremantle Markets offer something completely different from boutique shopping, like vintage clothes, jewelry, and art. If you want a quick tour of the city, hop on a tram with guides telling you all about the landmarks along the way. Here is also a starting point for whale watching cruises and if you are lucky, you may catch some concerts at the Fremantle Arts Centre.
7.    Kalbarri
Kalbarri is all about nature and spending time away from the crowds. Situated at the mouth of the Murchinson River, this town is surrounded by gorges, cliffs, and beaches. This is also home to the pelican colony that likes to approach tourists expecting to be fed. If you want to see whales and dolphins, visit Kalbarri in spring when the wildflowers are in full bloom as well.
However, the most famous attraction here is the Pink Lake – a natural phenomenon perfect for photo sessions. Angie's Cafe is a great way to try pink pancakes, while if you are in for local seafood, like music and craft beers then visit Finlay's Kalbarri with its Micro Brewery.
8.    Denmark
Denmark is not a Scandinavian country but a small town south from Perth where people like to get married and escape the city rush. However, the area is full of activities like admiring dinosaur collection at the Dinosaur World and seeing the only T-Rex on the continent. On the other hand, local mead at the Bartholomews Meadery and other honey products will get the attention of fans of this sweetened drink.
Wine production is also dominant here, but instead of going on a tasting tour opt for a truffle hunt at the Wine and Truffle Company. And if you need some peace, take a walk down the Valley of the Giants underneath the tall forest canopy.
In the end
Wherever you go to Western Australia, you will find something that will leave you speechless. From wine tours through lush vineyards to marveling at the Pink Lake, this part of the continent will not disappoint. Just make a base at one of the towns like Perth and start exploring from there to experience all that this side of Australia has to offer.