If there's one thing that many of us can agree on is that chocolate is the king of sweets. After all, in 2020 alone, the global chocolate market was worth 138.5 billion US dollars, with Mars Inc. being the biggest contributor to that number with an astounding revenue of $18 billion. If these numbers weren't convincing, the overall consumption of Toblerone, the famous Swiss chocolate brand, is so high that we eat almost 39000 miles of it every year. In comparison, Earth's circumference is almost 25000 miles.
Given the ages-old craze surrounding chocolate and its consumption, it's no wonder that numerous festivals have been dedicated to it. Like Salon Du Chocolat or Internationales Tübinger Schokoladenfestival, some are massive events visited by thousands of people. There are, however, numerous other chocolate festivals that are much more obscure but still worth checking out, including Colorado Chocolate Festival, Chocolate Óbidos in Portugal, Bruges Chocolate Festival in Belgium, and Chocolate Heritage Festival in St. Lucia. Read on and learn that chocolate celebrations don't have to be massive to be fun.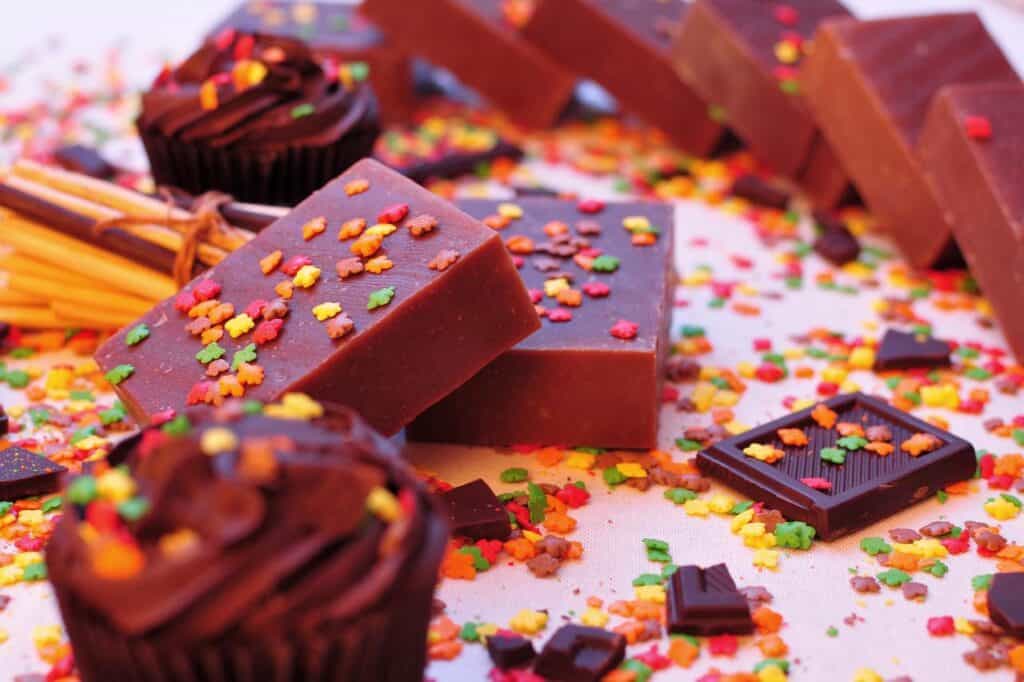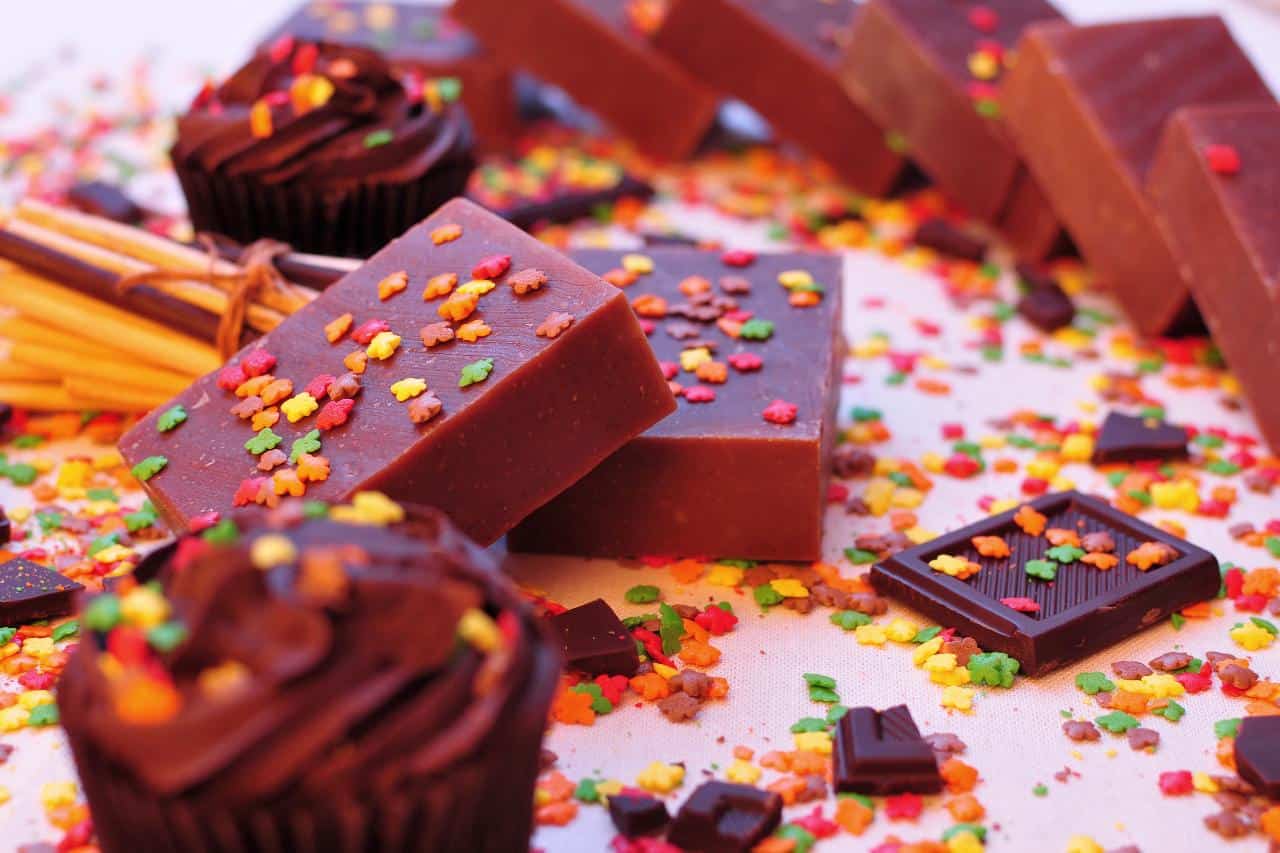 Bruges Chocolate Festival (Belgium)
Belgium is known for chocolate, not only because of its delicious taste but also because it's made into some of the most exquisite chocolates in the world. That's why it's only natural that they created a festival dedicated to this delicious sweet treat. Held in the city of Bruges, it's a chocolate festival like no other. Not only is it attended by numerous chocolate manufacturers, but it also holds chocolate workshops, competitions, and even a museum.
Bruges is well known for its beauty, and chocolate is no different. There are numerous chocolate stores around the city, but Chocolate Line is one of the most popular ones. The store, which has won multiple awards for its exquisite chocolates, offers numerous chocolate-themed tours throughout the year, including chocolate history tours, chocolate production tours, and even chocolate and wine pairing tours. If you want to try such chocolates at home, click here to see what you can order online.
Colorado Chocolate Festival (USA)
Much like Belgium, Colorado is also known for its delicious chocolates. That's why it's no surprise that they hold an annual celebration dedicated to this sweet treat. The main goal of the
festival is to educate everyone about the rich history of chocolate. It's held on Mother's Day weekend in Denver, Colorado, and it's visited by thousands of people each year.
The festival features numerous contests, exhibits, and demonstrations. However, the main event is the chocolate market, where visitors can sample various kinds of chocolates produced by various manufacturers all across Colorado.
The Colorado Chocolate Festival is a great place to learn more about the history of chocolate and its production. You can even sign up for a chocolate tour that offers behind-the-scenes access to famous chocolatiers as well as a glimpse into the chocolate factories.
Chocolate Festival Óbidos (Portugal)
Although it's not dedicated solely to chocolate, this festival is an excellent opportunity to explore one of the most charming villages in Portugal – Óbidos. It's located about an hour from Lisbon, and it dates back to the 8th century. The village itself, which is part of the UNESCO heritage list, is home to numerous medieval buildings, cobbled streets, and narrow alleys that are all decorated with colorful flowers.
The main event is a street fair that takes place at the turn of April and May. There are numerous market stalls during this event where visitors can try and buy various kinds of chocolates, including traditional Portuguese sweets. The street fair also features chocolate sculpture exhibitions, contests, and demonstrations. If you want to learn more about the history of chocolate, why don't you visit this beautiful town and taste its centuries-long history?
Chocolate Heritage Festival (St. Lucia)
The island nation of St. Lucia is well known for its sandy beaches, mountainous landscapes, and rich colonial history. However, if you take a look at its culinary tradition, you'll find out that St. Lucia is also well known for its abundance of cocoa.
That's why St. Lucia holds an annual celebration dedicated to their favorite treat – chocolate. The Chocolate Heritage Festival is an excellent opportunity to explore this diverse Caribbean country while exploring the chocolate heritage of St. Lucia and indulging in some delicious chocolates.
The festival features numerous concerts, culinary demonstrations, a chocolate spa, and even an entire chocolate village featuring various chocolate shops where visitors can sample various kinds of chocolates. Traditionally, the festival is held in August.
Conclusion
There are numerous festivals around dedicated to chocolate that are worth checking out. Some are massive; others are small but exquisite. The best way to get to know about them is by visiting their official websites and exploring what they offer. Whether you prefer Belgian chocolates or you want to learn more about the more Mesoamerican taste, there's a chocolate festival out there for you. Good luck!