It's important to recognize that there are many different paths to success that are available, especially in this day and age. While a college or university degree still offers many benefits, for some, it is cost-prohibitive, and finding a career in something else makes more sense.
Maybe you've just graduated from high school and you're not sure what you want to do yet, so you think working and looking at career options that don't require a degree would be a better solution.
There are plenty of careers, that while they don't require a bachelor's degree or higher, still require specialized training that could take a month, a year, or more to complete. Here are some of the best options out there.
Certified Nursing Assistant
Certified nursing assistants, or CNAs, work alongside licensed and registered nurses in a variety of healthcare environments. CNAs work in hospitals, nursing homes, surgical centers, and even in homes providing one-on-one care. Some CNA programs last as little as a month.
Once training is complete, there is a state certification exam to take.
This exam is what licenses a CNA to do the work. Career Options They provide care to help patients with activities of daily living, take vital signs, and more.
Since college isn't the only path to success, it's important to note that certified nursing assistant jobs are in high demand, and can lead to more opportunities if you find you love the work you do.
Makeup Artist
Makeup artists are in high demand and can make a lot of money. They work in the entertainment industry, fashion industry, and cosmetic industry.
Many makeup artists get their start by doing makeup for brides on their wedding day, for teenagers for prom, and for other photoshoots. If you have an artistic eye for detail and creativity, this could be a rewarding career option for you.
Most makeup artists get started in Cosmetology school and then continue their education and training using a variety of means. Going to cosmetology school ensures that you learn how to keep your tools and makeup sanitary.
Massage Therapist
Another great Career Options when you don't plan to go to college or university is to become a massage therapist. Some schools offer programs that last anywhere from a few months to a couple of years, but when you're done you'll have the knowledge and practical skills to perform massages for a variety of clients.
Some massage therapists end up opening their own businesses, while others choose to work for big box massage companies, gyms, or high-end spas.
Personal Trainer
Becoming a personal trainer is an excellent way to earn money without having to get a degree. There are many different types of personal training certifications. Career OptionsTraining programs will help you learn the physiology of the body and help you determine the right kinds of exercises to do with your clients to help them meet their fitness needs.
It's important to continue your education as you progress to ensure that you are staying sharp on your skills and so that your clients don't get injured when they work with you. In-demand trainers not only have certification, but they have a history of giving results when people work in their programs.
Auto Mechanic
If you like to tinker with machines, working as a mechanic is a great career path. There are mechanics who specialize in high-end cars, ones who specialize in diesel engines, and the guys and gals who do a little bit of everything. Some schools offer certificates in automotive technology, which are usually one-year programs.
These programs will teach you how to use tools and equipment involved in car repair and maintenance, as well as basic diagnostics. Additional courses will be necessary throughout your career to ensure that you stay on top of the latest engines and trends.
Plumber
The number of plumbers has been steadily increasing since the 1980s and they are expected to continue growing. Plumbers can make a good living, especially if they own their own business rather than working for someone else. They also have many options for where they'll want to live and work, from rural areas to big cities with lots of demand for their services.
Plumbers provide an important Career Options service to help people maintain the pipes in their homes and to repair any damage. Additionally, they often work with contractors to help build new homes and renovate existing ones.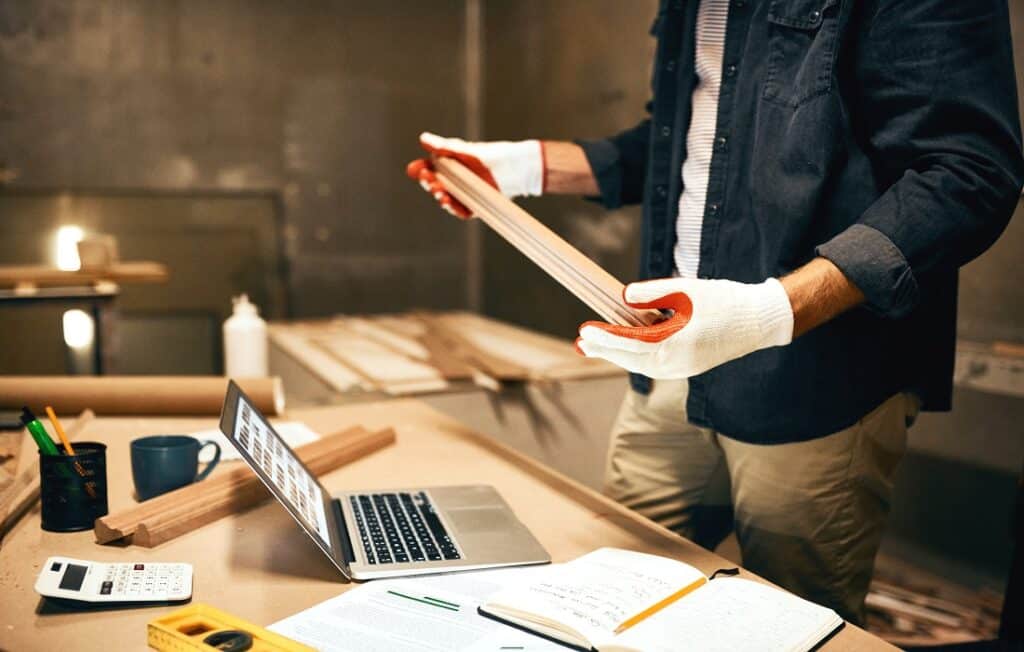 Carpenter
Carpentry is a trade that requires training and certification. Carpenters work with wood, metal, and other materials to build Career Options or repair structures such as houses and fences.
If you're not afraid of hard work, carpentry might be the right career for you. Many carpenters enter apprenticeship programs to help them gain on-the-job skills and knowledge.