Food festivals are fast becoming part of the growing food tourism industry. For many countries in the Schengen area, food festivals are a vital part of destination branding, creating event-based reasons for UK travelers to visit many localities and promote the local food culture.
If you are a UK citizen or resident who loves food and traveling, there are numerous exciting food festivals in the Schengen area that you must attend at least once. However, it's important to know about aspects of the Schengen visa for UK residents. Herein is an overview of amazing food festivals you can enjoy in Europe as well as Schengen visa requirements to facilitate your travels to these culinary destinations.
Schengen Visa from the UK
The Schengen area is an area of 26 European nations that have abolished passports and other border control forms at their mutual borders. The area serves as a single jurisdiction for international travel and features a common visa policy. It includes most EU countries (except Ireland, Croatia, Bulgaria, Romania, and Cyprus), Norway, Switzerland, Iceland, and Liechtenstein.
The Schengen visa is a short-stay visa that allows tourists and visitors to reside in the Schengen area for a maximum of 90 days within a 6-month period. Fortunately, as a British citizen, you are covered by a Schengen visa waiver even though the UK is not part of the Schengen area. This means you can attend food festivals in the Schengen area countries for a maximum of 90 days without applying for a Schengen Visa. The Schengen visa waiver also applies to:
British overseas citizens
British Overseas Territories citizens
British protected persons
British Subjects
As a non-citizen UK resident, you have to apply for a Tourist Schengen Visa to enter the Schengen area for up to 90 days within a 6-month period. The Schengen visa for UK residents requires that your residence permit be valid for at least three extra months from the time you intend to leave the Schengen area.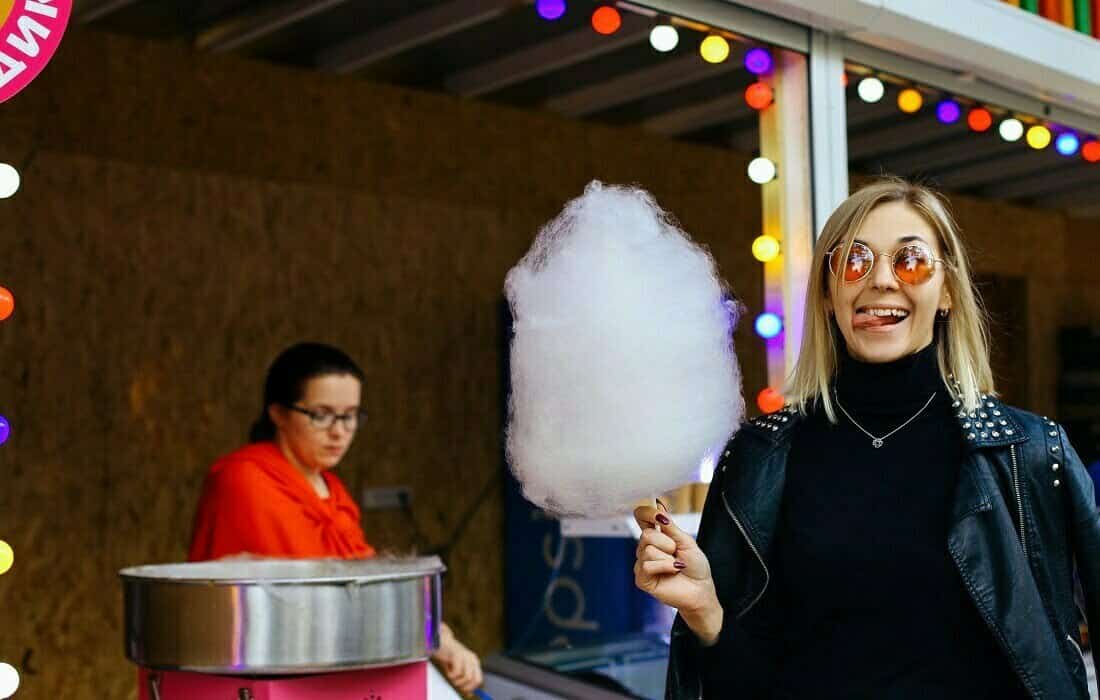 Fun Food Festivals in the Schengen Area
1. Antwerpen Proeft Food Festival – Belgium
Antwerpen Proeft, or Taste of Antwerp, is a spectacular and unique annual Belgian food festival that's held at the Heart of Antwerp with an amazing view of the River Scheldt. Running since 2007, Taste of Antwerp is the largest food festival in the city and one of the most popular in Belgium.
The festival boasts a great selection of top local restaurants (more than 30), Michelin-starred and upcoming chefs, and renowned caterers, as well as creative execution featuring beautiful décor, wooden plates, fresh herbs, and more. The affordable culinary offerings of the four-day festival include top dishes from Belgian and other international cuisines, including Italian, French, pan-African, and Japanese.
2. The French Cuisine Festival – France
If you love French cuisine and culture, then you have to partake in the annual French Cuisine Festival (Fete De La Gastronomie). UNESCO referred to France's cuisine as an intangible part of humanity's cultural heritage.
Since then, the French Cuisine Festival has been held to celebrate the many renowned culinary flavors of the country. This festival is held at different locations throughout the country over a weekend.
During this weekend, you will enjoy food markets, food outings, workshops, product tastings, chef demonstrations, and winery tours. Top chefs create special dishes that highlight the local produce, and you get to sample regional delicacies. The French Cuisine Festival also allows you to learn much about French culture and cooking.
3. Copenhagen Cooking – Denmark
Copenhagen Cooking is Denmark's take on celebrating and appreciating the culinary culture of Denmark and particularly Copenhagen. Copenhagen Cooking is among the top culinary festivals in Europe and is a must-visit for UK food lovers.
Top and upcoming chefs from leading restaurants pay homage to the Nordic food culture during the event. Copenhagen Cooking features numerous unique events ranging from massive gastronomic events for thousands of people to intimate meals with Danish top chefs.
One notable event you should look out for is the Harvest Feast. During this event, more than 1,000 participants enjoy fine dining at a ¼-mile-long table situated on Frederiksberg Alle. Eight local restaurants and producers organize and oversee this event.
4. Praha Festival Potravin (Prague Food Festival) -Czech Republic
The Prague Food Festival is an annual culinary festival that is held in the Royal Garden at Prague Castle in the capital of the Czech Republic. The location of the food festival is befitting, given that the Royal Gardens were ancient vineyards.
More than 20 top restaurants in Prague take part in the event, which is always filled. The Prague Food Festival is the largest culinary event in the city and a very popular yearly destination for European food tourists.
The affordable gastronomic festival offers specially curated festival dishes, soups, appetizers, main courses, and desserts. It also boasts tasting booths where you can indulge in chocolate, coffee, beer, wine, and other delectables.
5. Napoli Pizza Village Festival -Italy
Who doesn't love pizza? Naples is home to one of Italy's biggest food lovers' gatherings during the Napoli Pizza Village Festival. This 10-day-long culinary event is held at Lungomare Caracciolo (a sea promenade), usually around June.
This location turns into the largest pizzeria in the world during this event. The pizza festival boasts a large selection of different and unique pizzas that you can enjoy, from classic Italian and gluten-free to wood-fired and freestyle pizza.
The event also features educational food workshops where you can learn about pizza-making crafts. Aside from the amazing Italian food, there are many free live concerts and events held throughout the festival.
6. O Grove Seafood Festival – Spain
You may not have heard of O Grove, a small Spanish town in Galicia near the border with Portugal. This town hosts a highly popular food festival in Europe – the Fiesta de Marisco, or O Grove Seafood Festival. The O Grove Seafood Festival is a hidden gem that attracts hundreds of thousands of seafood lovers every year over its 10-day run.
The 10-day-long culinary event takes place in October and is dedicated to local freshly caught seafood such as crabs, oysters, shrimp, prawns, lobsters, clams, barnacles, and scallops. There's even a chef competition for the best and most creative mussel dish. The seafood festival also features live folk music and dancing events.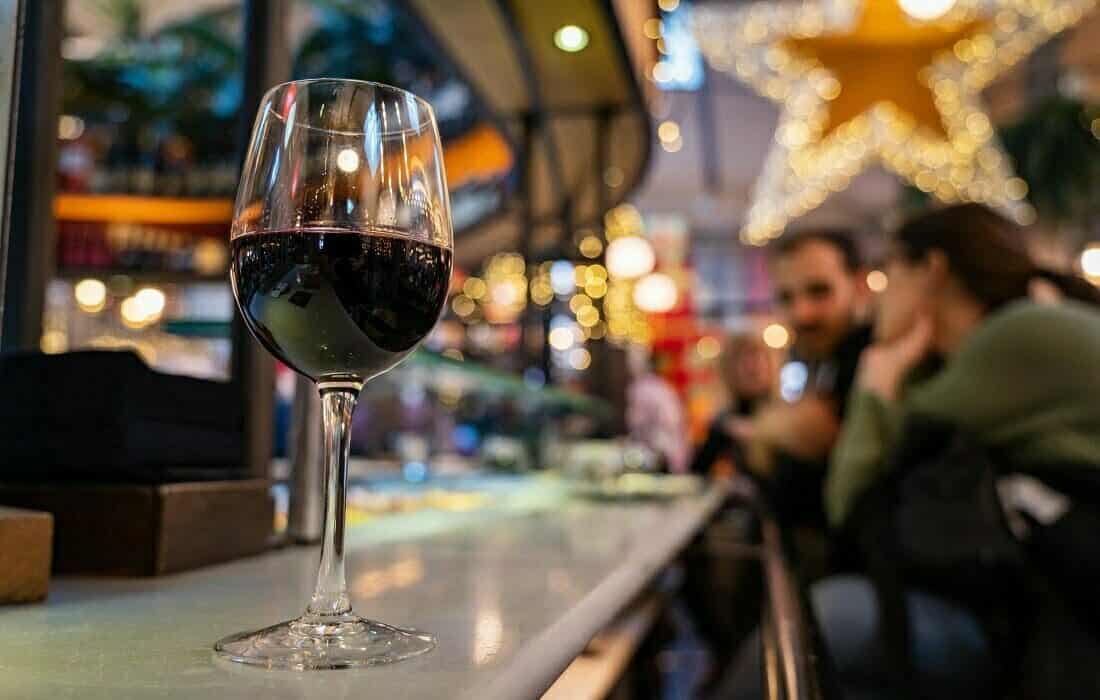 7. Taste of Helsinki -Finland
Taste of Helsinki is the largest wine and gourmet food festival in Finland. Every year since its establishment in 2012, this unique culinary event offers something unique to the European food festival scene.
During Taste of Helsinki, one of the main events involves about a dozen of the top restaurants in the capital (including Michelin-starred restaurants) preparing a picnic lunch for participants. There are also plenty of other culinary events to enjoy, including wine, beer, and champagne tasting. Taste of Helsinki is usually held in June.
Useful Links