As the Great American Whiskey Boom of the 21st century keeps barreling along, an innovative delivery and tasting model makes hopping on board smoother and more stimulating than ever before. Thanks to a new generation of creative craft distillers who revitalized the nearly dormant whiskey industry around the turn of the century, more varieties of whiskey are being mashed, milled, and distilled today than at any other time. Blind Barrels (www.blindbarrels.com) is a new and innovative approach to unearthing hard-to-find-or-try whiskeys right to your door through the unique experience of blind tasting.
Blind tastings are all about discovery, education, and removing brand bias; however, our quarterly whiskey box focuses on craft American whiskey and supporting smaller distillers who are making the country's most innovative, and delicious whiskeys. Blind Barrels has already featured a 15 year rye matured in a Weller Barrel, a small town bourbon that beat Old Carter in a blind tasting, and an 8 year malted rye that rivals any top shelf whiskey on the market.
Now, for the very first time, whiskey lovers can enjoy dozens of off-the-beaten-whiskey-trail offerings in a blind-tasting exploration of the category. Through an exclusive membership, the boutique purveyors at Blind Barrels will ship exquisite, handcrafted whiskeys that are often unavailable at conventional liquor outlets directly to subscribers. It's almost dizzying to fathom that there are more than 3000 American craft distilleries across the country, and less than 200 brands are represented on the biggest of most liquor store shelves. Blind Barrels was born to disrupt this flaw in distribution and put the spotlight on amazing American craft whiskey.
Blind Barrels's exclusive membership also includes access to buy these hard-to-try-or-find bottles for the same prices (or cheaper) if you were visiting the distillery in person. Give your whiskey loving friends something they can't get with a quarterly curated whiskey box featuring the best whiskey they can't get.
Founder Bob DeMars reflects on how the concept was inspired by blind whiskey tastings among friends that soon expanded to tastings for friends of friends: "The whole idea" he says, "is to deliver whiskey fans the rare opportunity to discover expertly curated tastings of little-known barrel-aged whiskeys — and for our subscribers to discover their tastes. No more label fatigue from the same big ol' brands that have dominated liquor store shelves for decades. And by supporting the very best small town farmer distillers making true grain-to-glass, farm-to-bottle handmade whiskey, we're supporting American small businesses at the same time."
The whiskey wizards at Blind Barrels even test their samples blind. According to DeMars, "I wish I could say everyone in craft is making great whiskey and breaking new ground, but the truth is we had to kiss a lot of frogs to find the best small brands you've never heard of. It took 150 samples to arrive at the first 16 that are in our first 4 line-ups. We don't just go with what we think we'll like or what someone tells us we'll like. We test those preconceptions, we shut our eyes to bias, we avoid any assumptions we might have about the liquid, and we taste those samples blind ourselves, only including those that pass our rigorous standards."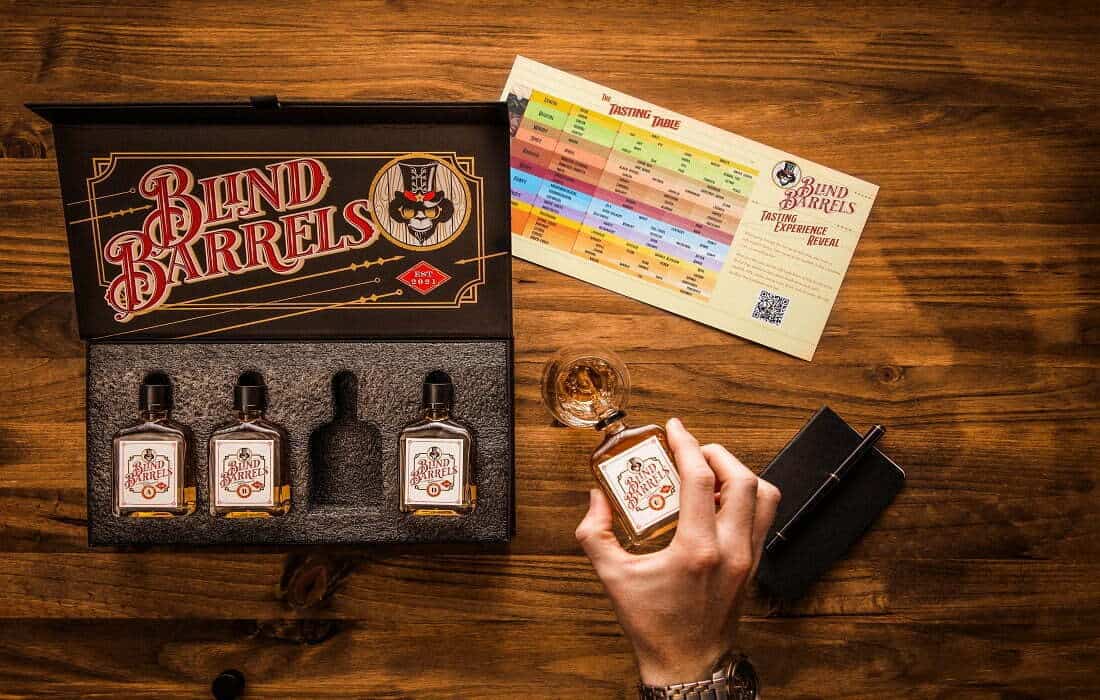 What you don't see is exactly what you'll get in this blind tasting adventure. After tasting all four whiskeys, members access the Blind Barrels website to reveal each spirit's mash, proof, tasting notes as well as the backstory of each distillery producing it. The site also presents a tasting experience show hosted by the Blind Barrels "Whiskey Wizards" for subscribers looking to further their whiskey knowledge and palette sophistication.
No two disbursements will ever feature the same whiskeys sent in prior shipments. It's always rotating. Always different. Always packed with amazing juice. From the third generation Midwest family who grows the wheat and their son on the west coast who mashes, mills, and distills it, to the fourth generation distiller experimenting with his great-grandpappy's recipe, these whiskey wizards all tell an ever-evolving story centered on America's native spirit, whiskey.
This unique membership is tailored to the tastebuds of the whiskey novice and expert alike. Blind Barrels' whiskey master classes are available online, providing insight into whiskey culture, lingo, history, and tasting tips. Whiskey Masterclasses are also free at www.blindbarrels.com.
Blind Barrels has limited space for its exclusive membership for whiskey lovers in 42 states. With individual packages at a modestly priced $59 every 3 months for quarterly subscribers, and annual subscriptions at $199. That's a lot of whiskey boom for the buck for this blind tasting experience!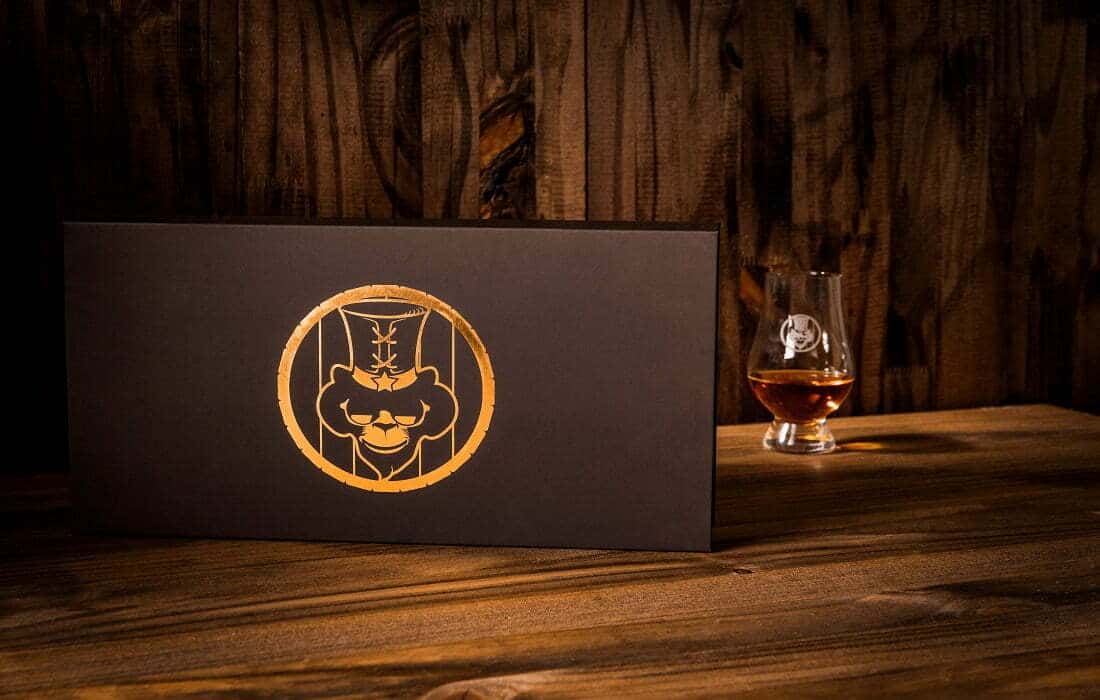 And because the samples arrive at the same time each quarter (mid-March, mid-June, mid-September, and mid-December), it affords friends, families, and co-workers to commit to checking in with each other every few months over some truly amazing whiskey. In the end, whiskey is meant to be enjoyed, but great whiskey is meant to be shared.
Useful Links