Summer is here, which means you can ditch the heavy winter clothes and wear more shorts. But that doesn't mean you have to stop looking good. You can look just as stylish and trendy in shorts and linen shirts as you do in scarves and sweaters. There are plenty of ways to look amazing and stay cool, so try some of these pieces to keep your style fresh this summer fashion.
White Shorts
White shorts are always a classic summer look. They show off your tan, your style, and confidence, or just how cool you are. You can even wear white shorts at night if you have the right outfit to go along with them. While you want to avoid white pants after Labor Day, right now is the perfect time to wear them.
Linen Shirts
Men's linen shirts are a great summer staple. They're cool and breathable, and they can be layered with other clothing or worn on their own. Linen shirts are especially great for the beach, hot weather Summer Fashion  and travel because they're made of natural fibers that breathe better than synthetic fabrics. Linen shirts help by wicking moisture away from your body which keeps you cooler.
Straw Hat
Straw hats are lightweight, breathable, and easy to maintain. They're also a great way to protect your skin from the sun. If you have dry or sensitive skin, straw hats are an excellent choice because they help prevent sunburns. For those guys who don't want to wear as much sunscreen, using a hat can be a great alternative to help your skin stay looking and feeling its best.
Summer Sneakers
Summer is a great time to wear sneakers, both to keep your feet cool and because they can add some color and personality to your outfit. There are a variety of mens shoes that look great in the summer. White sneakers are a great option for summer because they will go with everything and match just about any outfit you want to wear. Or you can spice things up with bright summery colors that go with your outfit.
Sunglasses
Sunglasses are a must-have in the summer. They help protect your eyes from UV rays and make you look stylish, too. They are one of those essential accessories that you want and need. There are many different types of sunglasses on the market. Some have polarized lenses, which help filter out glare from light reflecting off surfaces like water or snow. Others offer UV protection, making them ideal for outdoor activities in sunny weather.
Bermuda Shorts
Bermuda shorts are casual options that you can wear to the beach or on a hot summer day. Bermuda shorts look best when paired with sandals and a collared shirt or lightweight jacket.Summer Fashion  The proper way to wear Bermuda shorts is for them to be just above your knees so that they are not too long and not too short.
Short Sleeve Button-Downs
Short sleeve button-downs are a great way to keep cool in the summer. The fabric is thin so you won't feel too hot and sweaty, but it's also durable enough to last through multiple washes. Plus, short sleeve button-downs come in a wide range of colors and patterns that will match any occasion or outfit.
If you're looking for something more formal than a plain white shirt, try stripes or plaids. These designs are great for summer since they add texture without being too heavy or bulky like polo shirts can be Summer Fashion. And if your office requires dressier attire than jeans and sneakers, then this might be the perfect thing for you to go from work to the outdoors.
Sunscreen
While not a fashion item per-se, sunscreen is a must-wear for summer. It's important to apply sunscreen every 2 hours when you are outdoors. Sunscreen should be applied 20 minutes before going Summer Fashion outside, as it takes that long for the sunscreen to fully absorb into your skin. When swimming or sweating, it's a good idea to reapply again after towel drying as well Summer Fashion.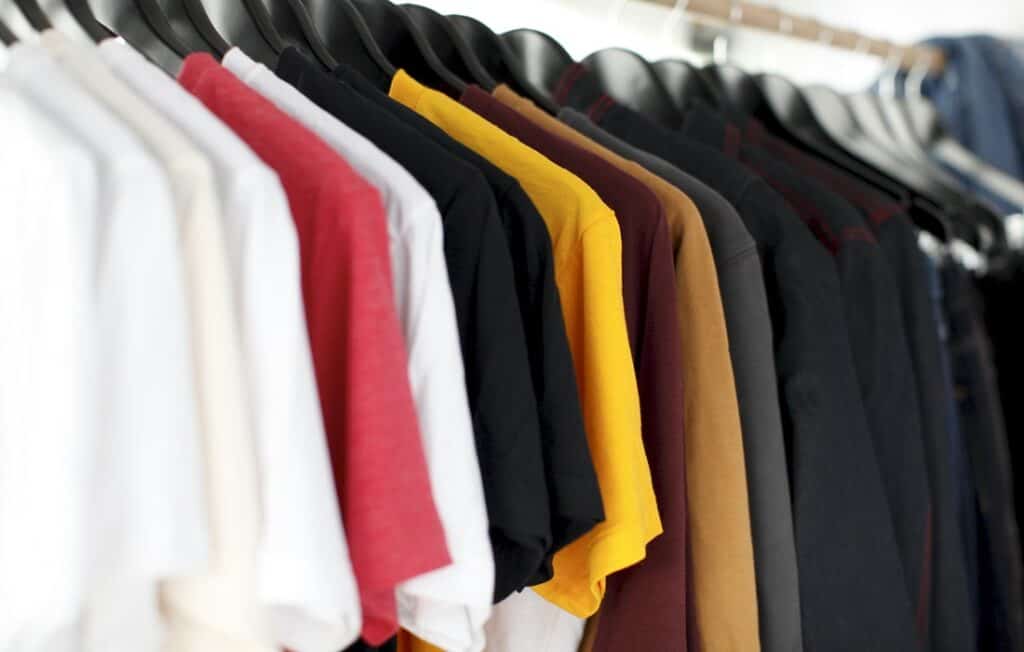 Conclusion
It's important to have some pieces in your wardrobe that are versatile  and easy Summer Fashion to mix-and-match. Summer Fashion These items can be worn with anything, making them perfect for summer when you're looking to keep things light and fun. Try out some of these looks this season and let us know what you think!