Self-improvement is inherent to the human condition to avoid becoming too philosophical. We continuously want to improve our lives so that we may continue to feel like our best selves, whether drinking lemon water in the morning, engaging in regular exercise, or establishing a carefully crafted nighttime routine. But should our health quest be put on hold when we work? I doubt it. Spending a third of our life at work is all the more reason to design our workplace with our health in mind.
Ways to Refresh Your Workspace
Whether in-office, remotely, or both, several methods promote your happiness at work, including mood-boosting stationery, plants, curiously gratifying storage, tech accouterments, and our new favorite desk blanket. (Workspace Considering)
Desk Mat by Orbitkey
This Orbitkey Desk Mat is a must-have since a crowded desktop is the leading cause of stress and anxiety at work. First, it protects your workspace top from stains and scratches. In addition, it provides structure and order to your desk by way of a toolbar that keeps your favorite pens for quick access and a magnetic cable holder that slides. The highlight, however? The confidential document hiding location. Simply remove the mat's top layer to provide a handy spot to store papers you want to keep off your desktop.
Mordecai's Revol Magnetic Rotating Tray Box
Regarding an ordered desktop, the Revol Magnetic Tray Box from Mordecai is the ideal home for all of your workspace requirements. Keep your most-used writing implements and accessories in one of the compartments on the tray's hardwood top, and store more giant goods like chargers, AirPods, and highlighters in the aluminum box. You'll like the sleek, contemporary appearance the tray box gives to your desk and the peculiar sense of pleasure you have each time you lift the magnetic "floating" lid.
The Issara Leather Laptop Sleeve
The Leather Laptop Sleeve from Issara protects your MacBook and crucial papers from nicks and scratches. Light padding provides additional protection, and the internal pocket is ideal for storing other cords and chargers. This laptop sleeve doubles as a classic, attractive accessory thanks to thoughtful, fashionable features such as rounded, hand-burnished edges that give it a sumptuous feel, polished Japanese zippers with leather pulls, and grey cotton twill inside.
Tetra Puzzle created by Craighill
If you're experiencing writer's block or simply need a break from your computer screen, Craighill's Tetra Puzzle is sure to get your mind moving. The mechanical puzzle consists of four identical stainless-steel components that seem deceptively simple to assemble; nonetheless, disassembling it is as complicated (if not more so). Working it out is a fascinating mental activity between calls or meetings, and when you're not attempting to solve it, the Tetra Puzzle makes a contemporary addition to your workspace (and even functions as a paperweight).
AZIO's RETRO CLASSIC BT Keyboard
AZIO's wireless Retro Classic Keyboard brings pleasure to responding to emails and meets all of our typewriter fancies, as determined by tech editor Gregory Han. The rounded keys give the same "clicky" and tactile sensation of vintage typewriters, with contemporary additions like illuminated keys, a metal alloy frame, and a smooth, natural wood finish for enhanced aesthetic appeal. The Retro Classic Keyboard, which is simple to connect through Bluetooth or USB, is an easy method to improve the aesthetics of your desktop and make routine activities more fun.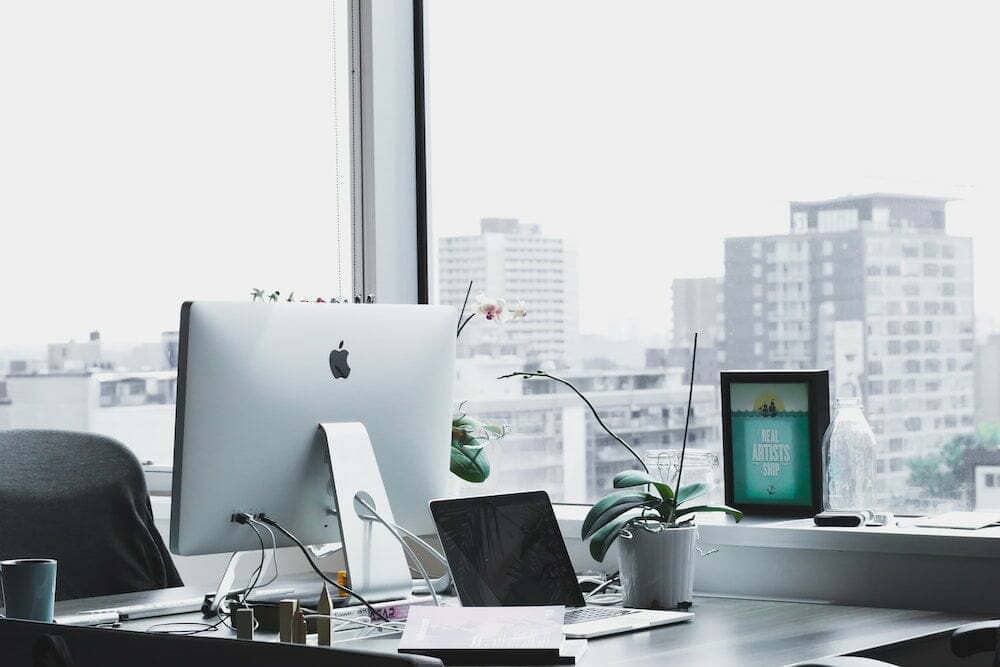 Spring Planter Designed by Capra
Keeping potted plants helps to reduce stress and boost productivity, so why not optimize the positive vibe with a stylish contemporary planter? The fanciful floral shape on the Spring Planter by Capra Designs injects some levity into your workweek. The Spring Planter, designed in Australia and handmade in small numbers, has a drainage tray at the base to keep plant companions healthy and flourishing. It is available in ochre and purple-mauve hues, but we like the terrazzo-like appearance of the White/Agave Speckle!
The Poketo Project Planner
A bright workstation is a happy workspace, and the primary lime green hue of Poketo's Project Planner is just the mood booster your desktop needs. Complete with weekly, monthly, and annual sections, this attractive planner helps you keep an eye on both short-term and long-term objectives by providing room to monitor over 100 projects and their corresponding responsibilities. The open-dated format allows you to begin planning whenever necessary, and the process sections offer an additional area for additional notes and to-dos.
Gingko Smart Diffuser Lamp
The Smart Diffuser Lamp from Gingko is the ultimate 3-in-1. It provides a pleasant ambient light that improves the harsh, fluorescent glare of typical desk lamps, giving your workspace a cozier vibe. The copper plate on top diffuses your preferred essential oils softly across your desk, promoting a sensation of serenity and concentration as you work. In addition, walnut offers natural texture and warmth to your office!
Vanilla Wiggle Room Throw Blanket by Happy Habitat
The Wiggle Room Throw Blanket from Happy Habitat is our response to the essential workspace lap blanket — workspaces can be cold, after all! The Wiggle Room Throw is manufactured ethically from a combination of ultra-soft and recycled fibers, making it ideal for remaining warm and toasty while working at your desk. The design of curved squiggles will also enliven your workplace!
Heated Neck Wrap from Ostrich Pillow
Everyone has experienced the discomfort of slouching and looking at a computer screen all day. Thankfully, Ostrichpillow's Heated Neck Wrap provides comfort before you need it by applying gentle pressure and warmth to the neck and shoulders to relieve stress. The soft fabric cover aids in retaining the warmth of the wrap, while the clay beads within absorb moisture from the air and radiate heat to operate on your pressure points. Wear it during extended zoom conversations, during breaks, or freeze it for a chilly, refreshing experience.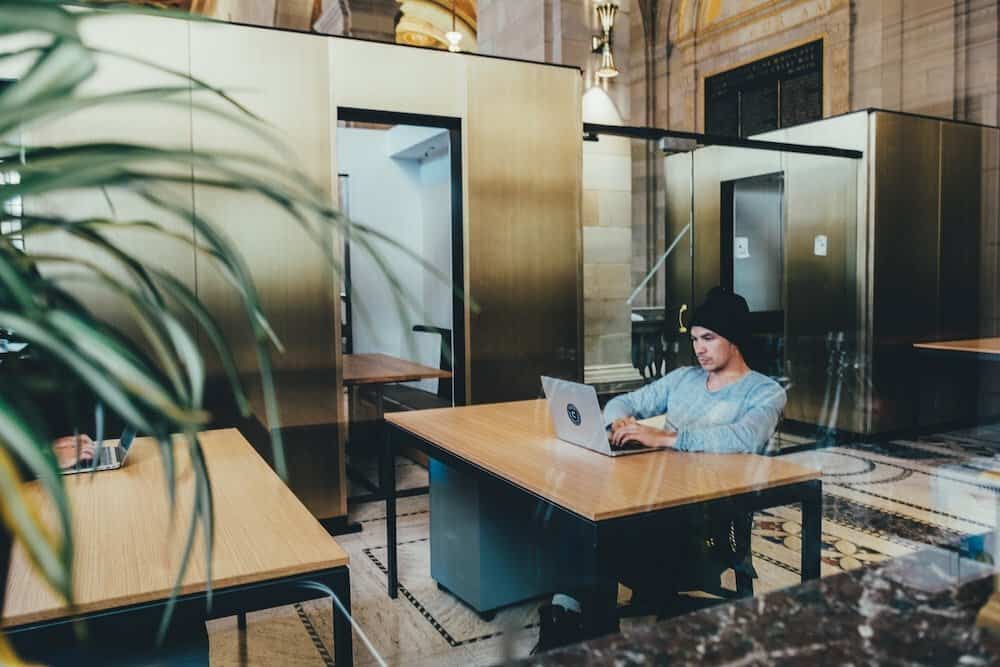 W&P Porter Terrazzo 20 oz Bottle
Stay hydrated during the day (and avoid using throwaway water cooler cups) by carrying a water bottle to the office. For further protection, the Porter Terrazzo Bottle is constructed of lightweight, durable glass and covered in silicone covering. This eco-friendly reusable bottle is ideal for slipping into your bag while you're on the move. Moreover, the vibrant terrazzo design will undoubtedly liven up your desktop!